Food Innovation Network
The New Zealand Food Innovation Network provides food development facilities to help businesses develop, test and prove new products, and trial new equipment.
On this page
Facility locations
There are 5 facilities, all of which are export-accredited and open access:
the FoodBowl located in Auckland
Food Waikato located near Hamilton
the FoodPilot located at Massey University near Palmerston North
FoodSouth located at Lincoln in Canterbury
Food South Otago located at Otago University in Dunedin.
A satellite office is located at the Hawke's Bay Business Hub, providing business development assistance.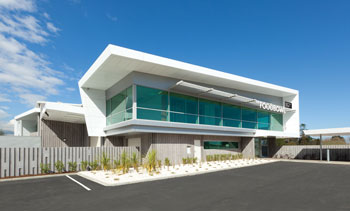 FoodBowl, Mangere, Auckland