Sector reports series
The Sectors Reports Series and the New Zealand Sectors Dashboard provides up-to-date information on all the industry sectors that make up the New Zealand economy.
On this page
Together, the reports and dashboard pull together the most recent official economic data (at the time of publication of each report) and discuss the challenges and opportunities that face New Zealand's industry sectors.
COVID-19 data resources
MBIE is sourcing, analysing and interpreting a wide range of data for sectors and regions as part of the response to COVID-19. These make use of historical data to understand context as well as incorporating novel data sources available in real time. A range of resources are compiled to support policy advice and monitoring and provide the evidence base for the recovery phase.
Resources linked here will be the latest available and updated as new information comes to hand and efforts allow.
Construction
The Construction factsheet presents insights into the impacts of COVID-19 and future outlook of the construction sector. It brings together and summarises a range of publicly available data in one place. The broad themes in this 3-4 page snapshot are Workforce, Construction enterprises, Activity, and Outlook.
Consumer spend
The COVID-19 Consumer Spend dashboard(external link) was developed by MBIE to help users understand the impact of COVID-19 on consumer spending in NZ over time. The data comes from Marketview who provide MBIE with the underlying data for the Monthly Regional Tourism Estimates (MRTEs).
The dashboard contains weekly consumer spend data that indicates change in expenditure patterns in the economy, and online spending data sourced from BNZ card holders showing how online spend has changed relative to physical spend (spending in person).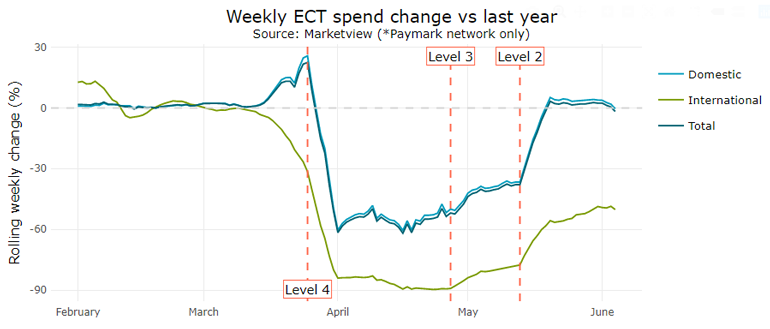 Please take note of the caveats within the dashboard.
Energy
A range of real time data is summarised in the Energy factsheet and presents information on electricity demand, oil stocks, retail fuel and gas use and production.
Energy factsheet 18 to 24 June 2020 [PDF, 337 KB]
Essential services workforce
MBIE's estimates of the size and characteristcs of the workforce under COVID-19 Alert Levels Four and Three. Estimates of essental services and those able to work to undertake work from home are provided for breakdowns such as industry, region, gender and ethnicity.
Essential services workforce factsheet [PDF, 307 KB]
Labour market fact sheet
The monthly labour market fact sheet summarises high-frequency and timely data and surveys with a focus around the impact of COVID-19 on the labour market. It covers filled jobs, benefit recipients, COVID-19 wage subsidy and some survey results.
Monthly labour market fact sheet
Manufacturing
The Manufacturing factsheet presents novel and existing data sources to provide information on manufacturing's contribution to the New Zealand economy and workforce. This covers trade flows, workforce and essential services, sector performance and outlook, and the interlinkages of manufacturing across the economy.
Manufacturing factsheet [PDF, 382 KB]
Regional
These factsheets provide insight into New Zealand's COVID-19 response at a regional council level. They combine existing data sources with new and novel data to both illustrate how each region may be vulnerable to the economic impact of COVID-19, and to track how each region is recovering.
Regional factsheets(external link)
Research and funding
A central source of data about COVID-19 research and funding.
Tourism
Data on the current state and future bookings in the tourism sector, as part of the response to the COVID-19 epidemic.
Tourism data factsheets: COVID-19 response
Transport
A range of real time data is combined with historical data to understand the transport sector for the Transport factsheet. This presents novel and existing data sources to provide information on workforce and essential services, trade flows, vehicle traffic, and connections for transport across the economy.
Transport factsheet [PDF, 287 KB]
New Zealand Sectors Dashboard
The New Zealand Sectors Dashboard is a 1-stop shop for all information about New Zealand's economy by sectors. We update it about 4 times a year.
It brings together a range of economic datasets we produce jointly with Statistics New Zealand into one easy-to-use tool. Information is presented using dynamic graphs and summary tables.
Launch the New Zealand Sectors Dashboard(external link)
Download the Sectors data base [CSV, 5.5 MB]
New Zealand Sectors Report 2014
The New Zealand Sectors Report was the first ever comprehensive overview of the economic performance of all the sectors that make up New Zealand's economy.
New Zealand Sectors Report 2014 - full report [JPG, 43 KB]
Part 1: Overview of the Economy by Sector [PDF, 2.1 MB]
Part 2: Sector Snapshots [PDF, 2.7 MB]
Part 3: Cross-cutting Sectors [PDF, 1 MB]
Information and Communications Technology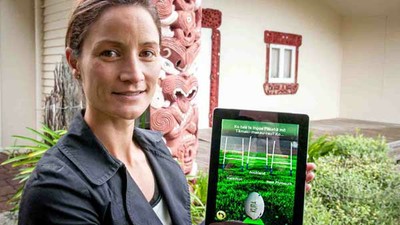 This report profiles New Zealand's fast growing information technology software and services sector.
IT product and services firms tend to pay higher wages and export more than other ICT firms. They also invest more in R&D than any other industry and play a key role in the digitisation and diversification of New Zealand's economy.
Through expansion off-shore, they support New Zealand's integration into global value chains and markets.
Information and Communication Technology 2017 report [PDF, 2.9 MB]
Investor Guide to the NZ Tech Sector [PDF, 4.7 MB]
Manufacturing report
The Manufacturing Sector Report 2018 provides a comprehensive picture of New Zealand's total manufacturing sector, bringing together facts and figures from Statistics New Zealand, commentary and insights from interviews with 30 industry stakeholders, as well as findings from other research.
It focuses on a number of topics including contribution to GDP, employment, labour market and skills, as well as performance in productivity, innovation and exports.
Manufacturing sector report 2018 - key facts and findings [PDF, 1.1 MB]
Manufacturing sector report 2018 [PDF, 8.8 MB]
High Tech Manufacturing report
The High Tech Manufacturing Report provides data and analysis on New Zealand's high and medium high technology manufacturers.
High Technology Manufacturing report 2013 [PDF, 2.2 MB]
Petroleum and Minerals report
The Petroleum and Minerals Report takes and in-depth look into how New Zealand's petroleum and minerals sector is performing.
Petroleum and Minerals Report 2012 [PDF, 1.5 MB]
Construction report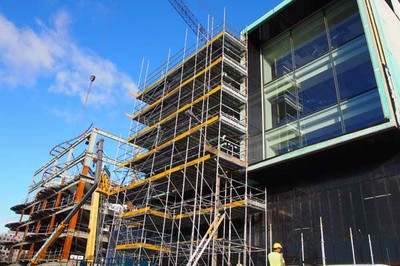 The construction report takes an in-depth look into how New Zealand's construction sector is performing.
Construction report 2013 [PDF, 1.7 MB]
Knowledge Intensive Services report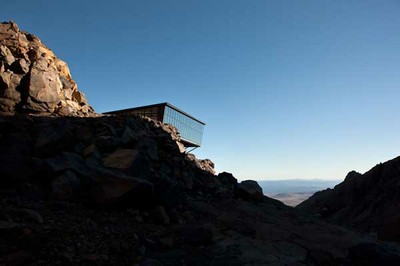 Image courtesy Harris Butt Architecture
The Knowledge Intensive Services report takes an in-depth look into a broad and diverse range of New Zealand's services with varying degrees of knowledge intensity. It includes businesses providing post, telecommunications, finance, insurance, computer systems design, and professional, scientific and technical services.
Knowledge intensive services report 2014 [PDF, 2 MB]
Small Business Sector report
Small businesses are defined as those with less than 20 employees. They make up 97% of all businesses in New Zealand and make a significant contribution to our economy and society.
The Small Business Sector Report takes an in-depth look at how New Zealand's small businesses are performing. It will help people better understand the nature of small businesses.
The Small Business Sector Report 2014 [PDF, 8.6 MB]
Small Business factsheet
This factsheet is a good reference guide which complements the Small Business Sector Report. It brings together previously released data from a range of Statistics New Zealand business surveys and summarises the results relating to small businesses.
Small Business Factsheet 2017 [PDF, 1022 KB]
Small Business Factsheet 2016 [PDF, 1019 KB]
Forestry and wood processing spotlight reports
This series of spotlight reports provides information, insights and an international perspective into New Zealand's forestry and wood processing sector, with a particular focus on how the sector can increase domestic processing of logs and add value to volume.
Please note these reports are not an official part of the sectors report series, and statements or advice contained within do not necessarily reflect government policy.
Read the Forestry and wood processing spotlight report series
Last updated: 28 July 2020