Industry transformation plans
Industry transformation plans bring together all relevant parties around an industry to agree a long-term vision for the industry, and identify the actions that can be taken by industry, government and others to realise this vision.
On this page
Advanced Manufacturing
The Advanced Manufacturing Industry Transformation Plan will be developed in partnership between business, unions, government and Māori. Development of the plan will be led by a steering group and broader engagement with the sector will occur through engaging regularly with a wider group of key stakeholders, a series of working groups, and regional workshops.
The industry transformation plan will focus on:
Building the sector's capability across skills, capital and innovation, environmental sustainability, and global connections.
Building on competitive advantage in the sector through identifying and supporting high growth areas within manufacturing.
You can find further detail on what this ITP will cover in the following document.
The scope of the industry transformation plan [PDF, 953 KB]
If you're interested in following the progress of the Advanced Manufacturing Industry Transformation Plan, you can register to stay informed by emailing industrytransformationplans@mbie.govt.nz
Steering group established
A steering group for the Advanced Manufacturing Industry Transformation Plan has been established. The steering group will be co-chaired across business, government and union representatives by Brett O'Riley (Employers & Manufacturers Association), Rachel Mackintosh (E tū / New Zealand Council of Trade Unions) and Paul Stocks (Ministry of Business, Innovation & Employment).
The steering group is comprised of business, union, government and Māori leaders.
Steering group members
Steering group biographies
Rachel Mackintosh (Co-Chair: Union)
---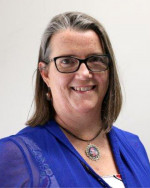 Rachel Mackintosh is an Assistant National Secretary at E tū, the largest private sector union in Aotearoa, and is the Vice-President of the New Zealand Council of Trade Unions Te Kauae Kaimahi (NZCTU or CTU). She has worked in the union movement since 1997 with work that included negotiating the Gender Pay Principles and the Violence and Harassment Convention 2019, (No190).
As Vice-President of the CTU, Rachel works with the CTU President as a member of the tripartite Future of Work Forum and members of Te Runanga and members of the National Affiliates Council to foster te Tiriti relationships across the union movement.
Brett O'Riley (Co-Chair: Business)
---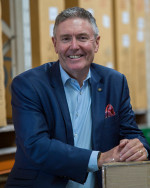 Brett O'Riley is the Chief Executive of the Employers & Manufacturers Association (EMA), having commenced in that role in January 2019. Prior to joining the EMA Brett worked as a director and advisor to organisations with a common goal, connecting them with international markets and opportunities.
Brett continues to be involved with some of these including directorships of Dotterel Technologies, Wine Grenade and the New Zealand Film Commission.
Paul Stocks (Co-Chair: Government)
---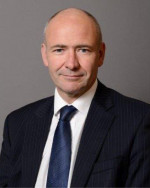 Paul Stocks is the Deputy Secretary, Labour, Science and Enterprise at the Ministry of Business, Innovation and Employment. He is responsible for economic and industry development policy, tourism, labour markets, skills, employment and immigration policy, science and innovation policy and funding, trade and regulatory co-operation, and international strategy.
He was previously Deputy Director General - Policy at the Ministry for Primary Industries, and has also held a number of senior roles at the New Zealand Treasury.
Rachel Barker
---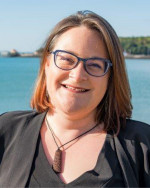 Rachel Barker is the CEO for Plastics New Zealand and has worked in, or on behalf of, the Manufacturing Sector for more than 20 years.
Rachel has a passion for helping her members, and the wider manufacturing sector, to succeed economically, environmentally and socially. Rachel believes that a collaborative approach, backed by strong science, is absolutely critical for achieving the step-change in productivity needed within our manufacturing sector.
Sue Bradley
---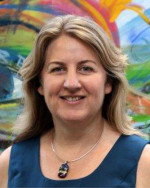 Sue Bradley is the General Manager for Beca's Industrial Digital global team providing business operations, project consulting and Industry 4.0-related services across multiple sectors. She has over 25 years' experience in the Industrial built environment.
Sue is also the Project Director for the Industry 4.0 Mobile Showcase for Callaghan Innovation's Industry 4.0 Network Programme, designed to increase the uptake of digital technologies that will enhance and advance manufacturing performance, output, monitoring and control across New Zealand.
Dr Troy Coyle
---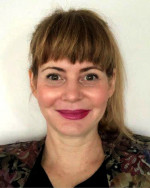 Dr Troy Coyle is the Chief Executive of HERA and the Co-Chair of the Interim Establishment Board for the Manufacturing, Engineering and Logistics WDC, Chair of the Sustainable Steel Council, Director of Steel Construction NZ and HERA Certifications.
She has worked in innovation and industry transformation, predominantly in manufacturing industries, for more than 20 years in New Zealand and Australia. She has a passion for sustainability, the livings standards framework, digital transformation and inclusion.
Renata Hakiwai
Ngāti Kahungunu, Rongomaiwahine, Ngati Porou, Tainui, Tūwharetoa nga Iwi
---
Renata is the Managing Director of HTK Group Ltd, an organisation established in 2015 to meet the growing demand for a Māori and indigenous professional services organisation that is purpose driven. Renata is also the current Co-Chair of the interim Establishment Board – Hanga Aro Rau, Manufacturing, Engineering and Logistics.
Renata has deep connections into the communities in which he serves and sees himself as an enabler of people, an accelerator for Māori and indigenous development. He has more than ten years of experience in senior executive and leadership positions and sits on several boards, which include crown, commercial, iwi, post settlement entities, not-for-profit and start up entities.
Renata has a strong passion for Māori economic development with a focus on Māori business particularly Māori and Indigenous small and medium-sized enterprises (SME's), innovation, enterprise, workforce development and employment, science, technology, engineering, and mathematics (STEM) and the Future of Work.
Ces Herring
---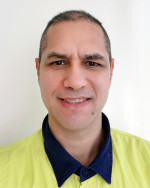 Ces Herring has worked at JNL Triboard for 27 years, operating the plant's multi-daylight board press. He is a site delegate for First union, covering the production staff within the plant. He has held the role for 24 years.
He was a workplace assessor for over 10 years, with his assessor scope based around wood panel manufacturing. He actively promoted plant improvement activities, utilising his lean competitive manufacturing knowledge and assisted with the achievement of training company of the year in the early 2000s.
Edwin Ikani
---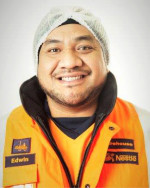 Edwin Ikani works in the logistics department at Nestle NZ, South Auckland. He has worked at Nestle for 8 years.
In addition to his job, Edwin is a health & safety representative, a union delegate (E Tū union), the Food & Manufacturing Industry Council Convenor sitting on the National Executive Board, and co-convenor for the Komiti Pasefika which is within the E Tū union.
He is also a member of the Manurewa Labour Electorate Committee.
Andy Niccol
---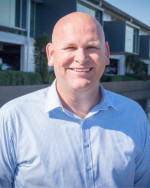 Andy Niccol is the General Manager of Respiratory Humidification at Fisher & Paykel Healthcare and has over 15 years' medical product design experience including designing devices for neonatal, paediatric and adult patients.
Andy has held various product development and leadership roles within Fisher & Paykel Healthcare and currently manages the company's Infant Care, Invasive and Humidification businesses. This includes responsibility for product development, clinical research and marketing functions.
Paul Ravlich
---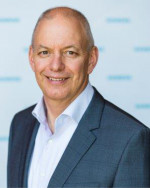 Paul Ravlich is the Siemens New Zealand CEO as well as the Regional Manager for New South Wales.
He is responsible for the overall management and strategic direction for all of Siemens NZ business interests. Prior to joining Siemens, Paul was Managing Director of Bosch & Siemens Home Appliances (BSH) responsible for both Australia and NZ, based in Melbourne.
Lavina Rickard
---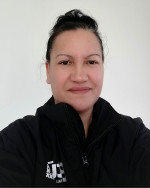 Lavina is currently a team leader at Sanford Limited, located in the Havelock site. She has worked for Sanford for the past 16 years and has experienced first-hand the changing landscape of the business.
She also is the current Deputy Convenor for E tū's Food and Manufacturing Industry Council. As a steering group member, she brings a unique perspective that stems from her 26+ years' experience in the sector through working with various employers.
Mark Taylor
---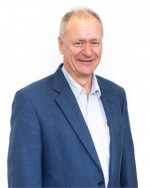 Professor Mark Taylor is a Fellow of IChemE and has spent 30 years in technology and line management in metals, and high value manufacturing, working at the interface between research and application.
He has served as Director of the NZ Product Accelerator since its inception in 2013. The programme is designed to pull research and technology from institutions into high value manufacturing and export firms in New Zealand.
He joined the University of Auckland as Director of Light Metals Research Centre in 2003 and has published over 200 papers, along with patents for new technologies.
Last updated: 24 June 2021