Our assessment of regulatory systems
We undertake a programme of assessment of most of our regulatory systems based on regulation best practice principles and past regulatory failures.
On this page
The purpose of assessments
Regulatory system assessments provide an insight into how well a regulatory system is working at a particular point in time within the existing policy and institutional framework.
Assessments are not an analysis of what the rules should be – that is the role of policy reviews. Nor are they a full assessment of the strategies and capabilities of a government agency involved in a system – that is the role of a Performance Improvement Framework (PIF) review.
The focus for assessments is on system performance, not framework performance, and ensuring we treat systems as "living".
How we assess
Our assessments are conducted by a small team of our staff not directly involved in the system, sometimes supplemented by a member from another agency.
We conduct interviews and workshops with people involved in all parts of the system at all levels. The feedback from system participants is then mapped against a set of assessment criteria based on lessons/experience and other good regulatory practice guidance.
Once the assessment is completed, we release a public summary of the assessment.
The image has prompts for conducting a self-assessment of a regulatory system.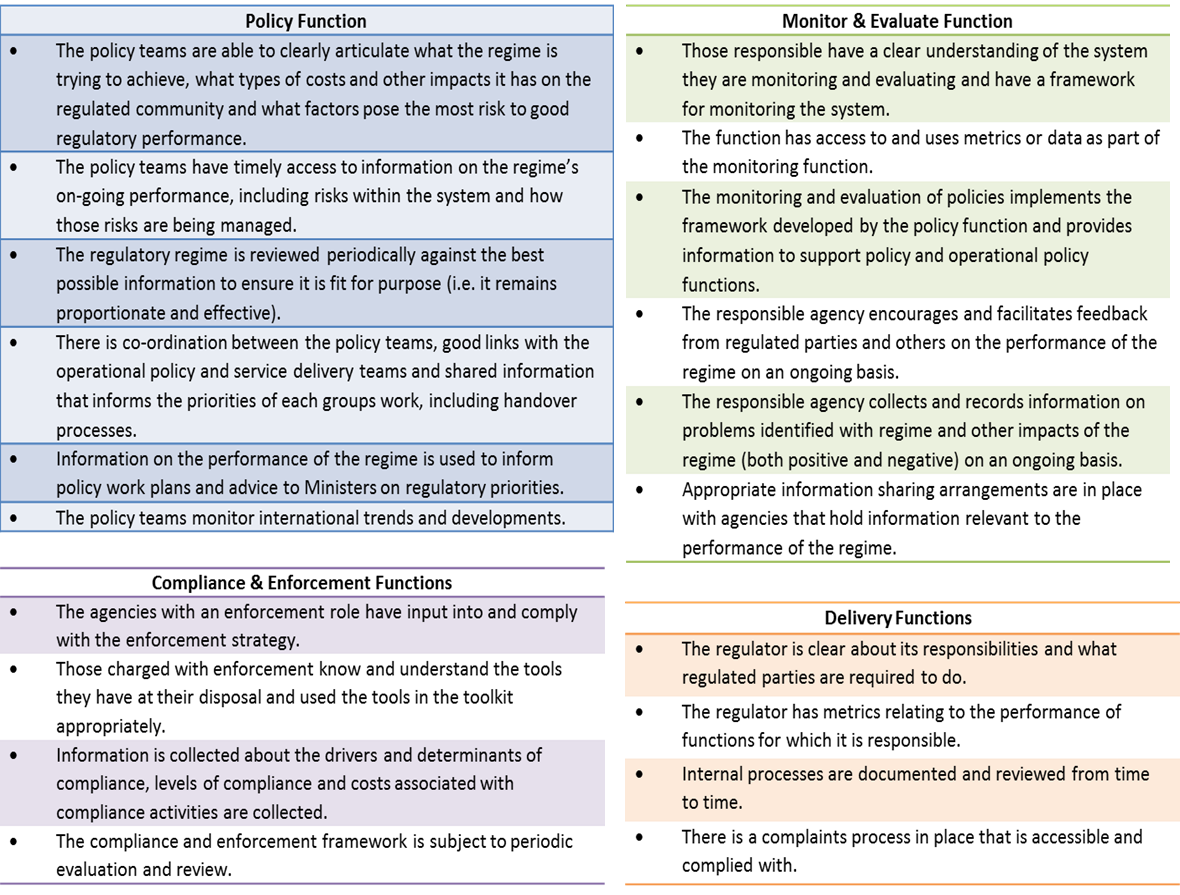 Last updated: 17 December 2019