Our senior leadership team
Our senior leadership team works collaboratively to set and guide our strategic direction.
On this page
Carolyn Tremain, Chief Executive
Carolyn has over 20 years' experience leading large, complex service delivery organisations, and substantial change management programmes.
Carolyn joined us from the NZ Customs Service, where she was the Chief Executive and Comptroller.
As well as her Chief Executive responsibilities, Carolyn is Chair of the Public Sector Auckland Career Board, and a member of the Victoria University of Wellington Business School Advisory Board.
Before joining Customs in 2011, Carolyn held the roles of Deputy Commissioner Service Delivery and Deputy Commissioner People, Capabilities, and Governance at Inland Revenue. She was responsible for front-line service delivery functions including audit and investigations, contact centres, customer operations, customer and product innovation, litigation management, and the integration of new government programmes.
Earlier in her career, Carolyn worked for Air New Zealand where she was head of the Human Resources and Organisational Change.
Carolyn holds a Bachelor of Arts from the Victoria University of Wellington.
Phillippa Fox, Acting Deputy Chief Executive, Building, Resources and Markets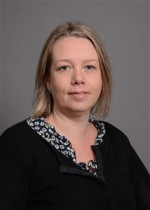 Phillippa leads our Building, Resources and Markets Group, which works is responsible for many of the regulatory systems that govern New Zealand's markets including building, communications, competition, consumer and commercial, energy markets, financial markets, intellectual property, and petroleum and minerals.
The Group's role supports a fair, competitive business environment and well-functioning telecommunications, building and construction and resources markets. It also serves as the Government's Procurement Functional Leader and the Government's Property Functional Leader.
Read more about our Building, Resources and Markets Group
Before her current role, Phillippa was General Manager Energy Resource & Markets. Phillippa has led a variety of teams across the organisation as the General Manager of Housing and Tenancy Services. General Manager Resolution Services, National Manager Weathertight Services, and Manager of both the commercial and legislation legal teams.
Prior to MBIE, Phillippa gained extensive policy experience working at the Ministry of Economic Development for 10 years in areas such as telecommunications, resources, intellectual property, electricity and legal services.
Richard Griffiths, Deputy Secretary, Ngā Pou o te Taumaru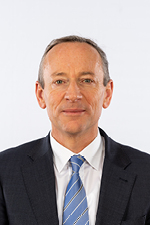 Richard was appointed as General Manager People & Culture for MBIE in June 2018 and became Deputy Secretary for Ngā Pou o te Taumaru in May 2021 after acting for 10 months in the role.
Richard started his career as an Accountant and Financial Analyst before moving into organisational development, leadership and change roles.
Before joining MBIE, Richard spent 8 years at BNZ in a variety of roles and was a member of the Executive team. He has held senior HR roles at ASB, Fonterra and had over 8 years with Air New Zealand in a number of operations roles including Manager NZ Airports.

Richard has a Bachelor of Commerce from the University of Auckland.
Stewart McRobie, Chief Financial Officer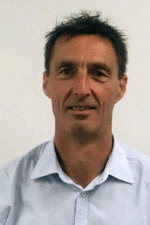 Stewart is the Chief Financial Officer and leads our Finance and Performance group. This group, which encompasses all finance functions together with property, procurement and payroll, provides information, insights and support to our leaders.
Read more about Finance and Performance
Stewart has significant experience in finance, senior management and leadership. He has held a number of CFO and executive roles, most recently with the New Zealand Racing Board, ASB, AMP and Westpac.
He has a Bachelor of Commerce Degree, is a Chartered Accountant and Member of Chartered Accountants Australia and New Zealand, and is also a Chartered Member of the New Zealand Institute of Directors.
Greg Patchell, Deputy Secretary, Digital, Data & Insights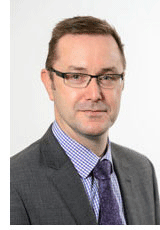 Greg Patchell leads the Digital, Data & Insights group which is responsible for consolidating and strengthening core data and insights, digital and technology functions.
Greg previously held roles as the Head of Immigration New Zealand, Deputy Chief Executive (DCE) for Market Services group, and acting DCE for our Corporate, Governance and Information group.
Prior to MBIE, Greg was the Deputy Secretary for Commercial Solutions within the former Ministry of Economic Development (MED). He joined MED in November 2009 as Chief Information Officer and later was appointed Deputy Secretary of the Commercial Solutions Branch.
Before joining MED, he worked as an independent consultant in the areas of technology and management, across New Zealand and Australia.
Greg also has experience in the telecommunications, finance and banking sectors, and holds a BSc in Computer Science from Massey University.
Paul Stocks, Deputy Chief Executive, Labour, Science and Enterprise
The Labour, Science and Enterprise group works with people, businesses, regions, and the science, innovation and education systems to help the country and New Zealanders to be successful.
Read more about Labour, Science and Enterprise
Paul has previously held roles at the Ministry for Primary Industries as Deputy Director General responsible for Policy and Deputy Director General Strategy and Performance.
Paul has held a number of management roles at Treasury, with responsibility for areas including education, market interventions and tax policy. He also worked at the Ministry of Health and the New Zealand Planning Council.
Chris Bunny, Deputy Chief Executive, Managed Isolation and Quarantine
Chris leads the Managed Isolation and Quarantine (MIQ) group. MIQ became a new business group within MBIE on 13 July 2020. MIQ's purpose is to ensure that New Zealanders do not have COVID-19 before they return to the communities.
Read more about Managed Isolation and Quarantine
Before his current role, Chris was Deputy Chief Executive, Building, Resources and Markets and spent 4 years as a General Manager in our building and construction and housing branches.
Chris has held various public sector policy roles in New Zealand and abroad including The Treasury (New Zealand and United Kingdom) and the Ministry of Social Development. He also spent time in the UK supporting government procurement of infrastructure (mainly schools and urban regeneration projects).
Robert Pigou, Head of Kānoa — Regional Economic Development & Investment Unit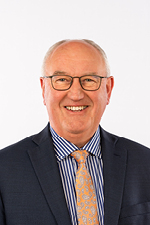 Robert is Head of Kānoa — Regional Economic Development & Investment Unit which manages a number of Government funding initiatives.
Previously, Robert was Head of Investment Management at Provincial Development Unit (PDU), the team responsible for detailed assessments, analysis, and critiquing of all funding applications, and making recommendations to decision-makers.
Robert has extensive experience in the corporate finance and banking sectors both in New Zealand and Asia. He has held senior leadership roles at EY, AsiaPower Developments Limited and Lloyds Bank, The National Bank of New Zealand and Southpac.
He has more recently served in senior roles in the public sector, including as Deputy Secretary, Higher Courts at the Ministry of Justice and as General Manager, NZ Petroleum and Minerals at Ministry of Economic Development.
Robert has been a member of the Institute of Directors since 2016.
Melanie Porter, Deputy Secretary, Strategic Policy and Programmes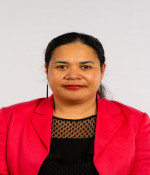 Melanie Porter is the Deputy, Secretary, Strategic Policy and Programmes Group (SPP). SPP works across MBIE and the wider system to progress key cross-cutting outcomes such as Maori and Pasifika Economic Strategy, overall Economic Strategy and Regulatory Stewardship.
Read more about Strategic Policy and Programmes
Melanie's previous role was General Manager, Engagement Communications and Ministerial Services at MBIE, responsible for delivering services to support a connected, transparent and engaged culture as well as delivering effective communications and engagement for public policy and service delivery.
Prior to this, Melanie held a number of roles leading policy teams responsible for competition, consumer, economic regulation and corporate governance policy at the Ministry of Economic Development.
Melanie is a co-sponsor of MBIE's Arahanga Wahine (Women's network), MBIE's Women of Colour Network, and a huge supporter of the Pacific Staff Village and Te Rau Puawai network. She grew up in Samoa, and her first job was in Samoa's Prime Minister's Department. Mel and her husband Tusi live in Wellington with their 3 children.
Suzanne Stew, Deputy Chief Executive, Te Whakatairanga Service Delivery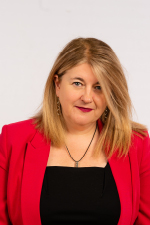 Suzanne Stew is DCE for Te Whakatairanga Service Delivery Group, which provides critical functions and services that support businesses, employees and consumers to operate successfully in the market place.
Read more about Te Whakatairanga Service Delivery
Prior to joining MBIE in 2019, Suzanne was the Deputy Secretary – Corporate and Governance at the Ministry of Justice for a period of four years.
Suzanne joined the public service in 2011 as General Manager Internal Partners at New Zealand Trade and Enterprise, where she led the delivery of corporate support services. Prior to that, she held senior management roles spanning diverse functions at TelstraClear and Wrightson.
Suzanne is originally from the UK and worked for British Telecom and Sony before moving to New Zealand in 2001. She began her career as a product engineer and holds a Bachelor of Engineering (Hons) Electronic and Microprocessor Engineering from Strathclyde University in Glasgow, and an MBA from Imperial College in London.
Suzanne is married to Simon and mum to Harry and given any opportunity will join in any singing or dancing.
Alison McDonald, Deputy Secretary Immigration
Alison leads Immigration New Zealand, which provides stewardship of the immigration system to facilitate and protect New Zealand's interests. It aims to deliver outstanding immigration services, bringing the best people to New Zealand to make it prosper.
Alison brings a wealth of operational leadership experience from public service in New Zealand and the United Kingdom. She arrived in New Zealand in 2013 and spent 3 years at Te Kawa Mataaho (formerly the State Services Commission) where she was the Deputy Commissioner for Performance Improvement. She went on to become Director of the Customs 2020 transformation programme, before taking up the role of Deputy Chief Executive Services for Children and Families (South) at Oranga Tamariki in 2017.
Alison was made an Officer of the Order of the British Empire (OBE) in 2008 for her work with Her Majesty's Revenue and Customs.
Oliver Valins, Chief Advisor to the Secretary
Oliver's role is as the Head of the Office of the Chief Executive at MBIE.
Prior to this he was the Deputy Chief Executive, Strategy and Corporate at Crown Law. He worked for almost 10 years at the New Zealand Treasury, with positions ranging from managing the Justice and Security team to being the Treasury representative on New Zealand's United Nations Climate Change negotiations team.
Oliver holds a PhD in Geography from the University of Glasgow.
In this section
Expenses, gifts and hospitality expended by the Chief Executive.
Last updated: 19 April 2022