Construction and infrastructure
The construction and infrastructure sector continues to be a focus for the RSLG. Particularly the need to grow and build a skilled workforce in the region. A challenge that was identified in the RWP and continues to be a key issue for Taitokerau is the ongoing housing shortage which impacts the region's ability to house our skilled workforce. The RSLG welcomed news that Te Pouahi o Te Taitokerau(a collective of Northland based Māori housing service providers and supported by Northland iwi, hapū and Ahu Whenua Trusts) has been awarded $55M that will see 80 to 100 affordable rental homes built by 2025.
On this page
Why does construction and infrastructure remain compelling for the region to address?
While not a new issue for Taitokerau, Cyclone Gabrielle highlighted yet again the vulnerability of the region's infrastructure including roading, transport, accessibility to power and communications. The RSLG continues to collaborate with regional and central agencies, local iwi, hapū and industry to address our regional needs.
Infrastructure resilience
The March 2023 assessment compiled by Northland Transportation Alliance on behalf of Whangārei District Council currently estimates $250 million in repairs are needed to improve Northland's local roading network and to provide Northland with a safer, more resilient local road network. Northland planners, surveyors and architects have emphasised the need to develop infrastructure resilience planning skills and expertise on the management and diversion of storm water.
Future pipeline
Since the publication of the RWP over $7 billion (further detail is available in Appendix 3) worth of infrastructure build has been identified across Taitokerau, including the large Whangārei Hospital rebuild. The builds are spread over the next 5 to 10 years so can be utilised as a skills and training pipeline into higher-level skills. Growth in apprenticeships and the skills they produce will be required.
Vulnerable infrastructure
Cyclone Gabrielle highlighted once again the vulnerability of the region's infrastructure with roading, transport, power and communications showing how Taitokerau has been poorly served over the years. Lack of quality housing remains a concern for hapori and agencies alike.
What is the way forward?
Whanaungatanga and Tautoko
Collaborative work on progressive social procurement alongside the extensive list of projects is the catalyst for cooperation and collaboration between Te Purunga ki Te Raki RSLG, Northland Inc and stakeholders. It will be critical to the region to use this opportunity to build skills and better incomes for both the region's current and potential workforce.
Connection between ākonga and industry
It has been highlighted many times that Taitokerau faces a labour shortage both in terms of numbers and skills. While work is being done in the construction and infrastructure sector to increase the number of training programmes available in Taitokerau, the RSLG has identified that greater work needs to be done to connect taitamariki and whānau (including those with transferable skills e.g. digital skills) to industry early with a focus to encourage transition into the sector, while acknowledging and encouraging alternative approaches to learning. The Māori Trades Training Funds (MTTF) and extension of the Apprenticeship Boost have been instrumental in the increasing number of apprentices taken on by local businesses. These signals from Government have been well received by the sector.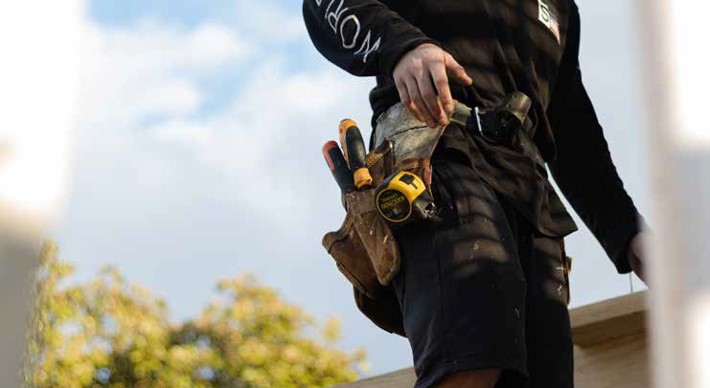 Kaupapa
Amplify initiatives to attract taitamariki into the industry including through subject choices that support these pathways; working with Te Pūkenga to ensure subjects are available to learners across the rohe.

Continue to tailor and grow vocational training to meet the construction and infrastructure needs of employers and communities.

Support Iwi-Hapū led workforce development in line with social procurement for government investment in housing and infrastructure e.g. Ngā Puna Wai Ora.

Showcase successful examples where social procurement has increased supplier equity and upskilling,and provided more contracts for local businesses.
Hīkoi
The RSLG has engaged with Te Wahtu Ora and Northland Inc to collaborate on the Whangarei Hospital Rebuild. We will be looking at how we can better support stakeholders, industry, Iwi and Hapū to meet the needs of the region.

The RSLG is working with Waihanga Ara Rau Workforce Development Council to ensure alignment of priorities for the Taitokerau region. This includes alignment of TEC advice with Taitokerau needs as outlined in the RWP.

The RSLG has met with Te Hiku Iwi Development Trust and discussed how the group can support a Trades Academy in construction for schools in Kaitaia area.
Kaihoe
Local Iwi-Hapū

Te Pūkenga

Waihanga Ara Rau Workforce Development Council

Te Puni Kokiri

Te Whatu Ora

Northland Inc

Industry representatives

Tertiary Education Commission

Te Hiku Iwi Development Trust

MBIE

Amotai