Executive Summary
Kīwaha | Kia tu kaha ai tatou, puta noa te ao
Stand connected with confidence and competence anywhere in the world
On this page
These reflections support the Taitokerau Regional Workforce Plan (RWP) which was released in November 2022. In crafting the RWP, Te Purunga ki Te Raki RSLG worked with iwi, Māori, employers, unions, learners, industry associations, whānau, educators, and government agencies. The development and implementation of the RWP is guided by the principles and values of He Whakaputanga. In practice, honouring this means delivering our actions through whanaungatanga – placing strong relationships at the centre of what we do. It means approaching concepts of trade from a monetary and mana-based economy standpoint. Honouring tino rangatiratanga in practice means providing community leadership and recognising the cultural fluidity that is unique to the North. In the implementation of the RWP we will hold these things strong.
This document provides reflections on the progress of the implementation of the RWP since its publication in November 2022. It aims to provide local insights into where opportunities and challenges exist for regional stakeholders when implementing a plan aimed at building a skilled workforce that places whānau and community wellbeing at its centre. Please refer to Appendix 1 for further detail on the regional workforce outlook.
Appendix 1: Regional Workforce Outlook
Our RWP was built around the kaupapa of the puru (plug in the hull of the waka), reflecting our intent to achieve our aspirations by:
nurturing our taitamariki for future opportunities
growing a resilient, sustainable and productive workforce
increasing Māori participation in training and our workforce
ensuring everyone has an equitable opportunity to access and be part of the labour market – especially wāhine and those with a disability.
There are challenges that need to be addressed in order to achieve our aspirations. This requires an assertive, coordinated approach that takes action in the now but with a lens to the future. If these complex problems remain unsolved, we do a disservice to our taitamariki. The waste of their talent will be felt for generations.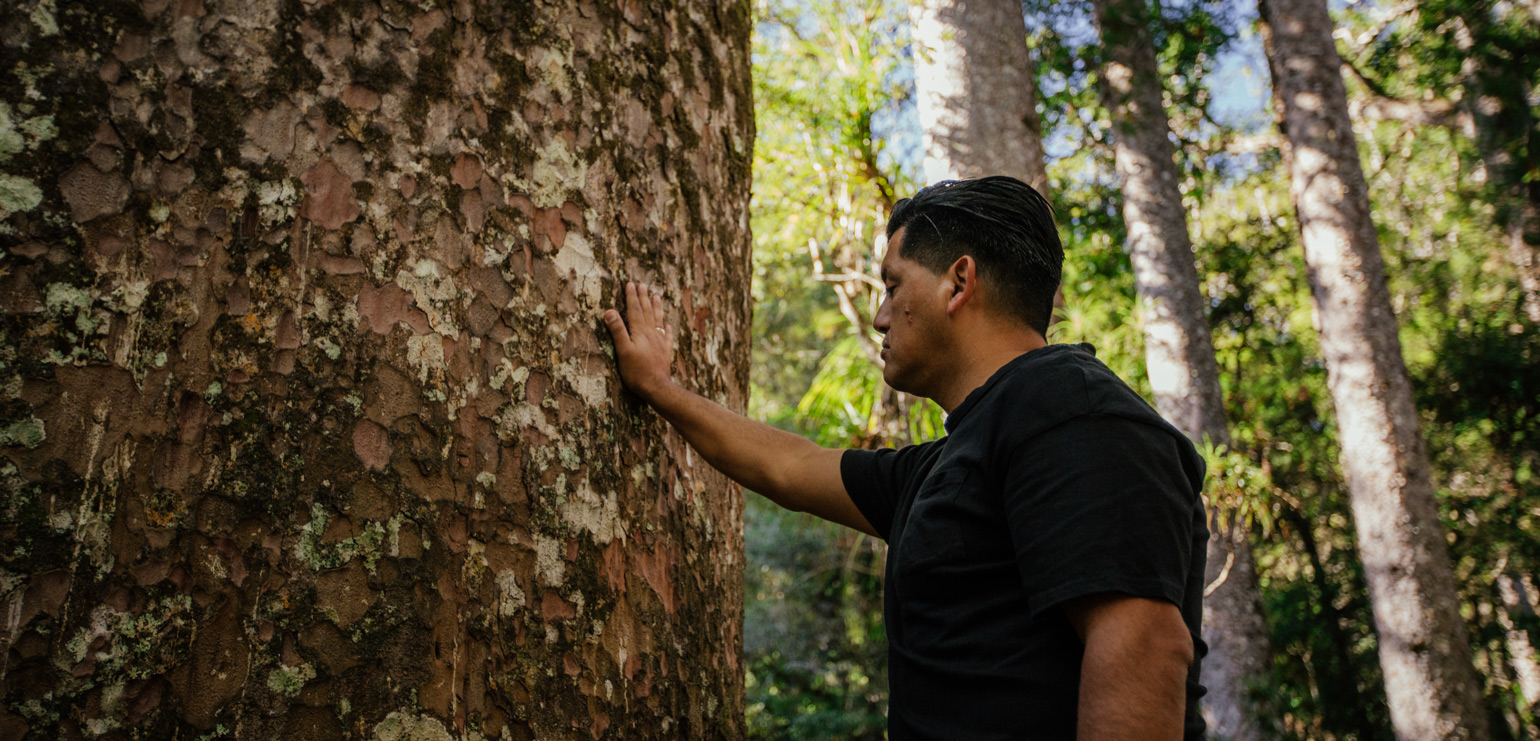 Tīhore Mai Te Rangi
Tīhore Mai Te Rangi
Tīhore Mai Te Rangi
Tīhore Mai
Mao Mao Mao Te Ua
Whiti Mai Te Rā
Mao Mao Mao Te Ua
Whiti Mai Te Rā
E Rere Kōtare
E Rere Kōtare
Ki Runga Pūwharawhara
Ruru Parirau
Kei Mate I Te Ua
Ruru Parirau
Kei Mate I Te Ua
Tīhore Mai
Tīhore Mai Te Rangi
Tīhore Mai
Mao Mao Mao Te Ua
Whiti Mai Te Rā
Mao Mao Mao Te Ua
Whiti Mai Te Rā
Te Purunga ki Te Raki RSLG have identified the core challenges that need to be addressed
Challenge 1
Our education system should be mana-enhancing and promote equitable outcomes, it needs to nurture our taitamariki and equip them with the tools to pursue their aspirations – our young people have huge potential, but the high cost of living, including petrol and accommodation, is a barrier to shifting into further education and training. The responsibility on government, education and training partners, is to meet taitamariki where they are at, respecting their agency while creating pathways through which their potential can be amplified.
Te Purunga ki Te Raki RSLG considers the way forward: our education system should focus on adequate career and pathway planning and increasing the participation of our ākonga in the science, technology, engineering, arts and maths (STEAM) subjects, particularly for ākonga Māori and wāhine, providing the necessary foundational skills learning, and ensuring taitamariki are meaningfully connected with tertiary educators and employers.
Challenge 2
Preparing our people to fulfil their potential in the health sector is key – the needs of a growing regional population alongside critical skills shortages in the health sector presents an opportunity to support our people to pursue a career in health care.
Te Purunga ki Te Raki RSLG's actions that reflect a way forward: focusing on participation and completion rates by taking a coordinated approach to support our ākonga and whānau who want a career change into this sector.
Challenge 3
Supporting our construction sector requires investment in human capital as well as capital infrastructure – the construction sector presents an opportunity for lifelong learning and a way to contribute to creating a thriving Taitokerau. We need to attract our bright taitamariki and whānau looking for a career change into the trades and construction sector. This includes providing housing so taitamariki can study and work in the region.
Te Purunga ki Te Raki RSLG's actions that reflect a way forward: continue to promote a feedback loop between industry and education and training providers, so that our taitamariki understand the plethora of mana- enhancing employment opportunities within the sector. There is a need to take a long-term view as opposed to immediate problem solving: by investing in upskilling the lower tier workforce rather than bringing in higher-skilled employees from outside the region.
Challenge 4
Reshaping our energy sector is an opportunity to build workforce resiliency to climate change, but current policy and legislative settings could hinder our aspirations - we have significant natural resource, particularly in wind and solar power. Reshaping our energy sector will create strong career pathways for our people while allowing us to support Aotearoa transition to a green economy. Taitokerau is poised for this opportunity – we have an abundance of natural resources and the necessary regional appetite.
Te Purunga ki Te Raki RSLG's actions that reflect a way forward: a community led, regionally enabled, centrally supported approach will ensure this opportunity is realised. This includes identifying priorities that do not align at the national and local level, and working together to ensure the pipeline of skills is built at speed and scale.