Forewords
Forewords from Hon Ginny Andersen Minister for the Digital Economy and Communications and the Partnership Board Co-Chairs.
On this page
Ministerial foreword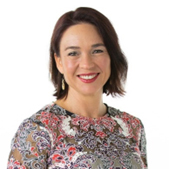 The Digital Technologies Industry Transformation Plan (ITP) is the result of years of collaborative effort between industry and government. It is my hope that this will drive forward transformative change for the sector.
The Government has ambitious goals to achieve a high-wage, low-emissions economy. Growing the digital technologies sector is a practical step towards realising that vision.
New Zealand's digital technologies sector plays an important part in the diversification of our economy, and as a driver of future sustainable economic growth and jobs. The sector contributed $7 billion to the New Zealand economy in 2021. Careers in digital technologies are high-wage and offer opportunities to lift the prosperity of our communities. Equally important, are economic and social spill-over benefits, such as enabling access to global markets, and providing innovative solutions for combating challenges like climate change.
This ITP seizes the exciting opportunity to execute the vision we have for the future of the digital technologies sector. We want the world to look to Aotearoa as a leader in ethical, innovative, inclusive, and sustainable technologies. This means these technologies enable our economy to prosper, and contribute to the wellbeing of all New Zealanders through higher paying jobs.
As a key tool for delivering on the mahi ake - growth pillar of the Digital Strategy for Aotearoa (DSA) that launched in 2022, the ITP includes focus areas that look to build our national reputation around tech and innovation, improve the digital skills and talent pipeline, build Māori participation and activity in the sector, and support Software-as-a-Service and game development as high-growth, high potential subsectors.
Digital technology exports have limited reliance on natural resources, meaning there are more opportunities for sustainable growth. They can also play a supporting role for other sectors to be more productive through using innovative products and services, and new business models.
Partnership is integral to shaping up the final ITP. A Partnership Board has been established to oversee the implementation of the ITP moving forward. It is made up of a diverse group of leaders who provide business, workforce, Māori and government perspectives. I want to congratulate and thank everyone who has engaged and made a valuable contribution. The final ITP reflects a high degree of engagement from the sector.
I look forward to seeing the next stages of the ITP partnership progress. This includes implementing actions under this ITP that will propel our digital technologies sector further forward. It will also include future iterations of this ITP, as it will be a living plan, reflecting the pace of the tech and momentum behind the partnerships surrounding this work.
Nāku iti nei
Hon Ginny Andersen
Minister for the Digital Economy and Communications
Partnership Board Co-Chairs foreword
This Digital Technologies ITP has become a mechanism for strong collaboration and alignment. During its development, multiple tech communities, organisations and people have come together to identify common opportunities and challenges. Together with government, we have used the ITP as an opportunity to create coordination on some of the sector's most significant ongoing challenges.
30 years ago, the digital technologies sector was recognised as a potential competitive advantage for New Zealand. By 1996, the first sizing of the sector tallied $3.2 billion in revenues and a contribution of $292 million in exports. Despite the economic turbulence since, including Y2K, the Global Financial Crisis and the COVID-19 pandemic, the tech sector has continued relentless growth. Today, it contributes billions of dollars in exports and includes a number of our economy's frontier firms.
Since 2016, the fastest growing part of New Zealand's diverse tech sector, the digital technologies sector, has been growing at an annual compound growth rate of 10.4%. Though this vastly outpaces the rest of the economy, it hasn't all been tail winds. The sector's dramatic growth has come during tough economic times, major ongoing skills shortages, years of capital constraints and no cohesive domestic policy framework.
Imagine what the future might hold, if we could work together to reduce some of these head winds?
The collaborative development process of this plan has also highlighted a range of diverse opportunities for growth that can provide benefits for all New Zealanders, has brought focus to the skills and talent challenges we face as an industry, and provided a mechanism for developing sustainable pathways to improved innovation. We look forward to the next steps and continuing with initiatives to help support transformational growth of the digital technologies industry.
Graeme Muller, CEO New Zealand Technology Industry Association (NZTech)
Victoria MacLennan, CEO IT Professionals New Zealand
Paul Stocks, Deputy Secretary, Ministry of Business, Innovation and Employment