International Visitor Survey questionnaire and brochures
This page contains information about the International Visitor Survey (IVS), including links to the PDF version of the IVS questionnaire and brochures.
On this page
PDF version of the online questionnaire
If visitors to New Zealand agree to participate in the International Visitor Survey (IVS) they're emailed a link to an online questionnaire.
The document below is a PDF version of this questionnaire:
International Visitor Survey (IVS) Questionnaire [PDF, 894 KB]
Classifications used
For the classifications used for questions in the International Visitor Survey, see IVS classifications and definitions.
More information about the survey
If the following information doesn't answer your questions then please email ivs@tnsglobal.com.
Who runs the International Visitor Survey
The data collection process of the IVS is administered by Kantar TNS New Zealand for the Corporate, Governance and Information group of New Zealand's Ministry of Business, Innovation and Employment (MBIE) — the New Zealand government agency responsible for tourism research and policy.
Kantar TNS New Zealand an international research organisation, part of Kantar. They're a full member of the Research Association New Zealand, and abide by all rules and regulations set out by this organisation.
Kantar TNS New Zealand website(external link)
Research Association NZ(external link)
Purpose of the International Visitor Survey
The International Visitor Survey was developed to answer many questions, but its main purpose — as a tier 1 statistic — is to measure the total annual expenditure by international visitors in New Zealand.
See International Visitor Survey methodology for more information.
About tier 1 statistics
Tier 1 statistics are key official statistics that are performance measures of New Zealand. They need to have a high standard of quality, reliability and integrity to ensure the confidence and trust expected by Government Ministers and other decision-makers, the New Zealand public, international investors and interest groups. Read more information on Tier 1 statistics.(external link)
Confidentiality of your information
The information provided to the International Visitor Survey is totally confidential. Kantar TNS doesn't provide any information to MBIE that can identify individuals, including the email addresses of survey pariticpants.
This confidential approach is maintained according to the best practice of the Research Association NZ, which Kantar TNS is a member of.
International Visitor Survey emails
Email addresses are collected, in person, by Kantar TNS staff at Auckland, Wellington, Christchurch and Queenstown Departures.
Kantar TNS collect email addresses for the sole purpose of asking people to complete the International Visitor Survey. Email addresses collected will not be used for any other purpose in any circumstance.
To stop receiving emails
At the bottom of the original email sent by Kantar TNS there's a link which will remove you from receiving any reminder emails to complete the survey.
International Visitor Survey brochure
As part of the sample collection process for the International Visitor Survey, people who are approached by Kantar TNS are provided with this brochure, which explains the purpose of the survey and the benefits to New Zealand. The brochure is available in English, Japanese, Chinese, Korean and German.
International Visitor Survey brochure — English [PDF, 1.1 MB]
International Visitor Survey brochure — Japanese [PDF, 1.1 MB]
International Visitor Survey brochure — Korean [PDF, 1.1 MB]
International Visitor Survey brochure — Chinese [PDF, 1.1 MB]
International Visitor Survey brochure — French [PDF, 1.1 MB]
International Visitor Survey brochure — Spanish [PDF, 1.1 MB]
International Visitor Survey brochure — German [PDF, 1.1 MB]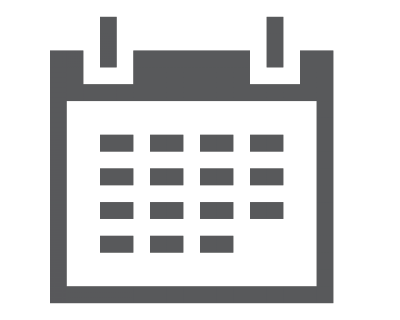 Fact sheet and privacy statement
Last updated: 04 July 2022