Small business
We represent the voice of New Zealand's small and micro businesses, provide advice to the Minister for Small Business and deliver and coordinate services that support small businesses to thrive.
On this page
Small business in New Zealand
New Zealand is a nation of small and micro business – including self-employed. Defined as those with fewer than 20 employees, there are approximately 546,000 small businesses in New Zealand representing 97% of all firms. They account for 29.3% of employment and contribute over a quarter of New Zealand's gross domestic product (GDP).
Data source: Stats NZ
New Zealand has a higher percentage of small and micro businesses than other countries, noting that most countries define small businesses as having fewer than 50 employees. By comparison, our large enterprises are generally smaller than those overseas.
The recovery of New Zealand's small businesses post COVID-19 is vital to the sustainability and growth of the economy and to the wellbeing of thousands of small business owners and the people they employ. They provide jobs and incomes across all parts of the country; provide the goods and services that keep our communities thriving; and help showcase New Zealand as a world-class place to live and do business.
Small businesses are represented in every industry, have many different operating models and interact with government and the economy in a range of ways.
The role of government is to:
understand the unique needs and characteristics of New Zealand's small businesses and the issues they face
create an enabling regulatory environment that supports small businesses to thrive
deliver initiatives that make it easier for small businesses to deal with government
ensure that small business owners are aware of and have access to the broad range of support available to them.
MBIE's Small Business Collective
MBIE's Small Business Collective is a dedicated function focused on small business, with a dedicated Minister for Small Business. The Small Business Collective brings together strategy, policy and service delivery and is focused on representing the voice of New Zealand's small and micro businesses in the design and delivery of policies and services, within MBIE and across government.
The Collective is responsible for a broad programme of work that includes overseeing the implementation of the Small Business Strategy which was established by the former Small Business Council.
The Collective works closely with small businesses, the private sector and with the government departments that small businesses most often deal with, including:
Inland Revenue
ACC
NZTE
Customs
MPI
WorkSafe
NZTA
the Treasury.
Small Business Council
The Small Business Council (SBC) was formed in 2018 for 12 months to provide advice to the Minister for Small Business and to develop a New Zealand small business strategy.
In July 2019 the SBC presented the Government with their 'New Zealand Small Business Strategy: Empowering small businesses to aspire, succeed and thrive'.
New Zealand Small Business Strategy: Empowering small businesses to aspire, succeed and thrive [PDF, 1.2 MB]
Defining Small Business [PDF, 485 KB]
Support Structures for the Small Business Sector [PDF, 472 KB]
Read the media statement on the Beehive website(external link)
Small Business Strategy
The New Zealand Small Business Strategy contains 20 recommendations across 4 strategic themes, which the Collective oversees as part of their work programme. These themes are:
Understanding the needs of small businesses – creating an environment that empowers and enables small businesses to succeed by understanding business needs.
Easier access to finance – recognising finance is one of the essential fuels that gets businesses started, drives them forward and enables them to grow.
Building capability and skills – building skills and capability for small businesses to reach their full potential.
Shifting from compliance to enablement – designing an enabling regulatory environment.
Small Business Advisors
The role of the Small Business Advisors is to support the Minister for Small Business and government agencies to make sound decisions that support small businesses. The Small Business Advisors act as champions for small business, bringing a multi-time horizon while supporting the aspirations of small business, diversity, and regional New Zealand. They also provide oversight and advice on the Small Business Strategy developed by the Small Business Council. Small Business Advisor Profiles:
Allison Lawton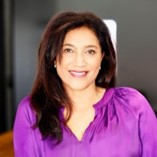 Allison is the Managing Director and Management Consulting Director at AVID Business Agency and a government appointed Board Member of Lakes District Health Board. Allison has previously been the Chief Executive of Te Puia | NZ Māori Arts and Crafts Institute, Chief Executive of the Rotorua Chamber of Commerce, Regional Manager of Central North Region, Housing Corporation New Zealand, Director at the School of Business and Tourism, Acting Deputy Chief Executive Māori at Waiariki Institute of Technology; and General Manager of Wai-O-Tapu Geothermal Valley.
Allison is experienced in establishing governance structures, providing a strategic direction, and building networks in both the public and private sectors.
In addition to her knowledge of the business sector and leadership, Allison has a tourism focus and a diverse perspective on small businesses in New Zealand.
Dr Deborah Shepherd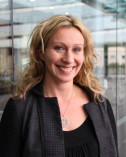 Deb has been an active owner, investor, advisor, and facilitator in the small business ecosystem for the last 20 years. She is a senior lecturer in the Management and International Business Department at the University of Auckland, teaching in the areas of Entrepreneurship and Professional Development. Deb is a co-owner of Biocell Corporation, Partner at Coalspud, and sits on numerous Advisory Boards and Boards of Directors, including Biocell, Onguard Group, Resero Group/Furnware, Forrest Estate Wines, and Soul Capital. She is also an investor with ICE Angels and ICEHOUSE Ventures, and was previously an investor and Chair of Pet Doctors Ltd.
Deb was part of the original team that designed and developed the Owner Manager Programme in 2001, part of the Icehouse business growth offerings. She is a co-author of two books focused on small and medium-sized enterprises: "Changing gears: How to take your kiwi business from the kitchen table to the board table" and "Gearing Up: Leading your Kiwi business into the future".
Deb has held a variety of advisory roles to government. From 2014-2020 Deb was a member of the NZTE Better By Design Advisory board. In 2018 Deb was asked to be Deputy Chair of the government appointed Small Business Council and became an advisor to the Minister for Small Business as part of the Small Business Advisory group. She is currently an industry representative on the government appointed Australia and New Zealand Electronic Invoicing Board.
Leeann Watson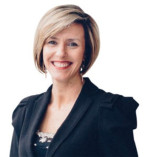 Leeann is the Chief Executive of the Canterbury Employers' Chamber of Commerce, a not-for-profit membership-based service organisation that has been the home and voice of business in the Canterbury region since 1859. Comprised of over 2,700 member organisations representing over 60,000 employees, the Chamber's purpose is to empower people in business by providing advisory and consultancy support in employment relations, human resources, health and safety, international trade, manufacturing, migrant support, research and development grants, and training and development in many areas.
Leeann is a strong voice for Canterbury business and works with the Chamber's Board to develop and deliver its strategic direction. She is a Director of the Westpac Champion Business Awards which recognise business excellence, President of the Board of Trustees at Christchurch Boys' High School, and a Board member of the Canterbury Cricket Association. Leeann engages with the business community at all levels, across all sectors, and has many years' experience in working in partnership with both local and central Government.
Ross Verry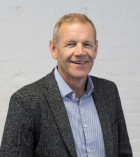 Ross is the CEO of Syndex, an online platform for the private financial marketplace. Syndex enables investing and divesting in private businesses and schemes and supports capital raising and efficient management of Investor relations. Ross is also the Director of THE Limited, a large-scale family-owned dairy farming business, Gold Creek Farm Management, and NZ Cricket Players Association.
Ross was previously General Manager, Agri for ANZ where he had responsibility for the development and implementation of Agri business strategy between 2011 and 2016.
Ross is a business leader with experience in management, leading sales teams, and developing business strategies. He focuses on working with family and privately owned businesses.
Serge van Dam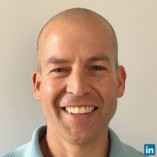 Serge van Dam is an active Investor/Director of going-global Kiwi business software companies, including Montoux, Re-Leased, Tourwriter, Raygun and Cogo.
Originally an Organisational Psychologist, Serge is particularly interested in growth strategies and has considerable expertise in sales, marketing, and distribution. He spent a decade as an acknowledged thought leader in fintech, having been part of the leadership team at M-Com, the world's leading mobile banking and payments platform acquired by Fortune 500 company Fiserv in 2011. Serge is an Operating Partner at New Zealand's most successful venture capital firm, Movac, and is an advisor to various New Zealand Government agencies.
Small Business Digital Boost
Supporting the digital enablement of New Zealand's small and micro businesses is instrumental to achieving some of the outcomes set out in the Small Business Strategy, and to support the long term resilience and well-being of small business owners.
In the current economic environment, innovation is critical and many businesses are quickly adapting the ways they operate, trade and engage with their customers and other businesses. Digital adoption is no longer a 'nice to have' – digital skills need to be a cornerstone of our recovery efforts.
To support more business owners to realise the benefits of digitalisation, including greater use of digital tools and adopting digital business processes.
Small business digital package — Digital Boost
Small Business factsheet
This factsheet brings together previously released data from a range of Statistics New Zealand business surveys and summarises the results relating to small businesses.
Last updated: 15 August 2023