Our members
Otago Regional Skills Leadership Group members.
On this page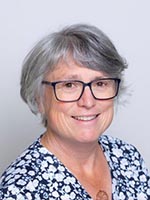 Laura Black, Co-chair
We are experiencing seismic shifts in our economy, with climate change, climate mitigation, significant demographic changes in the workforce, automation, and shifting consumer demand. For Otago to make the best of this transformational time, and for us to take every person who lives here with us into a more productive and prosperous economy, we must work together. This means deepening our understanding of this place, our people, and the structural opportunities, and committing to leaving no-one behind.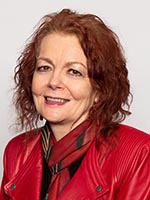 Karen Coutts (Ngāi Tahu, Te Aitanga-a-Māhaki), Iwi co-chair
The Otago RSLG provides an opportunity never available before to recognise what are or what labour demands will be in the region. This information provides Māori to transparently see what opportunities lie for their careers in the region whether resident here or wanting to come here. For mana whenua, this is a never before opportunity to be supported in their aspirations and provide information that should help in attracting whanau to stay in or return to the region. Importantly we aspire for the work of RSLG to consider what occupations will be in the future, see how sectors and their use of skilled labour could raise productivity and consequently raise household incomes. Shifting consistently across the sectors in this approach should reduce inequity for Māori and other key population groups currently experiencing equities.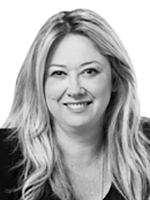 Jo Allison
I am an experienced executive across multiple industries, currently working as Manahautū - Te Whakaawa at Te Rūnanga o Ngāi Tahu (General Manager Corporate Services)
The work of the RSLG is important to Otago to ensure that the unique and diverse needs of the communities, whether they be rural, or urban are heard to support skills development in the future. The changing way we, our children and our grandchildren will see work, and the type of work we will do necessitates different approaches to skills development. Skill development should reflect and support the opportunities we see for our region, and a reflection of our cultural aspirations.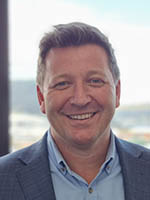 Mike Collins
My role within the RSLG team has been to provide insights relating to the business community ensuring that their needs are factored into the aspirations that the strategy and action plan will deliver.
We need to ensure that we future proof our local economy and society with a workforce aligned to current and future needs. Having a unified view and meaningful aspirations will strengthen our future as a region. This strategy and action plan will help our business community to thrive and increase productivity via working in partnership to grow workforce capacity, capability, and positive engagement for all.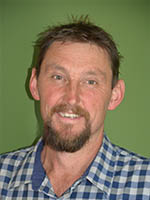 Simon Davies
I represent the primary sector, agricultural, forestry and fishing along with representation of the Clutha district.
Economic wellbeing of the region is critical to the economic, social and environmental future of Otago. An equitable, sustainable, productive labour resource with satisfied employees and employers is the driver for economic wellbeing. The regional workforce plan is the strategic director to achieve the desired outcome.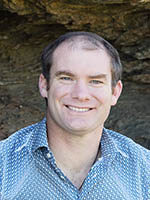 Nick Lanham
I am Economic Development Manager for Central Otago District Council and Co-Chair of the Otago Regional Economic Development Group.
My focus is on creating an environment for our economy to prosper in a way that meets our community's values and aspirations. Work is an important part of people's lives. Otago's economy and workforce face a unique set of issues and opportunities, requiring a regional view. The RSLG's mahi is important in clarifying and developing solutions that address Otago's workforce needs. In this way, we hope to collaboratively support individuals, businesses and the wider community.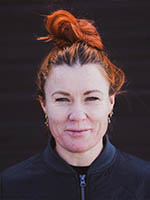 Bridget Legnavsky
I am Chief Experience Officer, Realnz. Former GM of Cardrona and Treble Cone. Independent director for Breen Construction, Chair of the QLDC Climate Reference Group, Member of the Tourism Industry Transformation Plan, Deputy Chair of Mount Aspiring College.
The diverse combination of backgrounds, experience skill sets of the RSLG team make for fantastic discussions and future thinking for our region to thrive. The mahi is focused on creating a workforce plan to prepare us for the future and leading the implementation of this. Our plan will guide and support our businesses & community in building happy and high performing teams, and create a thriving region for all. Personally, I have loved the leadership, respect and value created within this group and the wider stakeholders.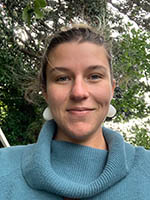 Ashlea Muston
I am a union member who has held a number of elected roles within the Public Service Association, a member of Unions Otago and a representative for workers across Otago.
The Otago RSLG is an important mechanism for identifying and ultimately filling skills gaps and shortages with good jobs that give workers certainty now and into the future. The work of the RSLG will give working people more certainty and clarity about the direction their industry is taking, and the way they can be supported to have permanent, secure work. As a result of the RSLG's work, I aim to see high quality jobs in places where people are based, allowing the community to flourish.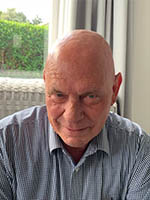 Darryl Carran
I am the National Secretary of the New Zealand Meat Workers Union.
This mahi is so important for Otago because of the large population of seasonal workers, the opportunities for growth in many industries and not just meat processing. It is important for Otago that the people working on the RSLG/RWP are from the Otago community and have in-depth knowledge of that community and how to be agile in response to those community needs. Employment opportunities includes the ability for retraining, future proofing the workforce and making sure that minimum standards are met.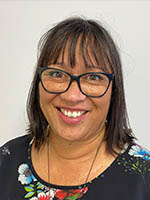 Claire Porima (Ngāti Hikairo)
As Tumuaki/Chair of the Southern Māori Business Network (KUMA), I am focused on ensuring the aspirations of Māori businesses across the region are embedded in the RSLG Otago Work Plan.
The Otago RSLG upholds the kaupapa of inclusivity and that what is good for the Māori economy will be good for all the community. The RSLG will advance Tiriti responsive solutions and provide government with a local Māori insights for delivering sustainable labour market policies relevant to all unique communities across the vast Otago landscape. Having an input into policy development is vital to sustaining a thriving community which is why the RSLG RWP mahi is so important.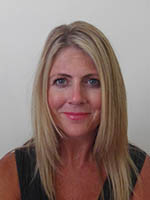 Ruth Stokes
I am the Chief Executive of the Queenstown-Lakes District Chamber of Commerce & Industry, representing business in the Wakatipu.
Developing a sustainable workforce into the future is a complex challenge that requires a multi-faceted response. The RSLG plays a key role in bringing employer, employee, education, and social services together to understand the issues and opportunities. In this way we can develop a path forward that reflects many voices but together is in harmony.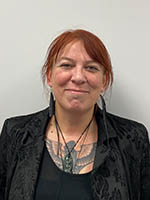 Rachel Wesley (Kāi Tahu, Kāti Māmoe, Waitaha)
I represent a mana whenua voice on the Otago RSLG. Although my Kāi Tahu whakapapa links me to hapū and marae from Banks Peninsula south to Foveaux Strait, I am most strongly affiliated to Ōtākou.
The work being undertaken by the RSLG is a co-ordinated approach to labour market planning in Otago. From my perspective, this is an excellent opportunity to ensure that a te ao Māori lens is applied to the Regional Work Plan and how we confront the challenges that specifically face Māori within our region. The prospect of a joined-up approach with mana whenua and other Māori stakeholders alongside the key players and advisers of the Otago RSLG offers the potential to create positive intergenerational change for whānau Māori.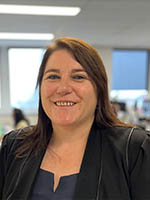 Steph Voight
I am the Regional Commissioner Southern Region, Ministry of Social Development and the Regional Public Service Commissioner for Otago & Southland. Rōpū Manawhakahaere Member - Whāngaia Ngā Pā Harakeke (Otago & Southland), Governance Group Member - Otago Pioneer Women Memorial Association, Governance Group Member - RightTrack Otago, Enduring Oversight Group Member - Just Transitions (Southland).
The Otago Regional Workforce Plan provides a blueprint to the future for a tākiwa that is fundamentally transforming, whilst still facing the same skill and labour challenges as the rest of Aotearoa.
Emma Hamilton, Permanent official
I am currently the Southern Regional Labour Market Manager for the Ministry of Social Development (MSD). I am responsible for facilitating the development and creation of job opportunities with an emphasis on disadvantaged localities and populations or groups, and working to address barriers to labour market growth in our region.
I value the opportunity to support the mahi of the Otago RSLG, which complements the focus of my team, and will help our community and our labour market thrive.