Ngā hua nui ā-rohe nō te tau kua hipa | Regional highlights from the last year
Since we launched our plan, our focus has turned to implementation. This section includes some highlights of our region's achievements over the last year.
On this page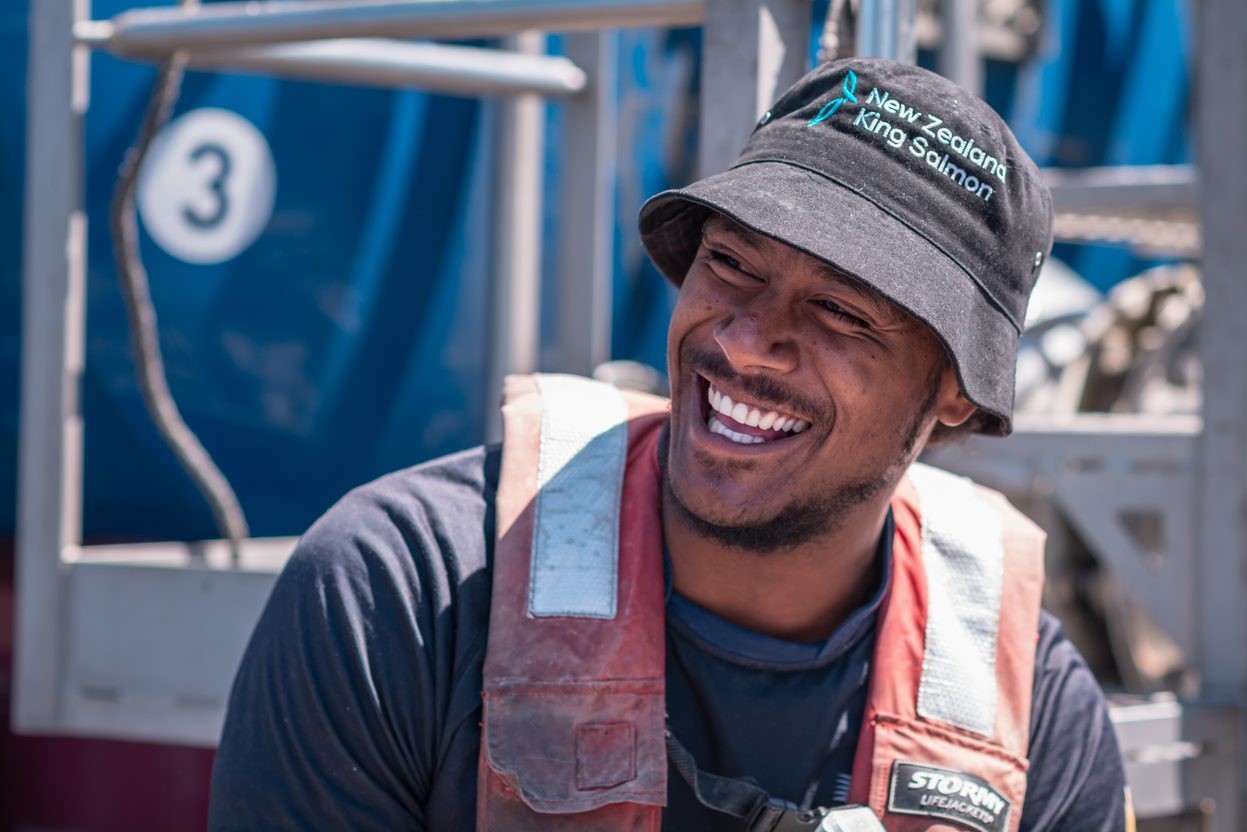 A Workforce Action Plan for Aquaculture
We advocated for Aquaculture New Zealand to receive funding for their Workforce Action Plan. This funding will assist the aquaculture industry with the first stage of the action plan to develop a skilled, qualified, and diverse workforce.
We are collaborating with Aquaculture New Zealand and the Nelson Tasman Regional Skills Leadership Group (RSLG) to take a Te Tauihu | Top of the South approach to the aquaculture sector. Aquaculture is one of our focus sectors and we will continue working with Aquaculture New Zealand to help achieve the actions set out in their plan, many of which align with those in our 2022 RWP.
Smart + Connected Aerospace industry group established
We collaborated with aerospace sector stakeholders and Marlborough District Council to form a Smart and Connected Aerospace industry group. The group has identified shared priorities including 'low emission leadership' and 'Marlborough as the Aerospace training hub'.
These priorities align with our 2022 RWP and we will continue to support the group's work. For example, in our April 2023 advice to the Tertiary Education Commission (TEC) we highlighted the important role NMIT | Te Pūkenga plays in training this sector's workforce, and the need for broader aerospace training offerings in our region.
Bachelor of Nursing available in Marlborough
The establishment and delivery of a Bachelor of Nursing programme in Blenheim was a recommendation in our 2022 RWP. From February 2023 NMIT | Te Pūkenga offered a new blended, flexible delivery approach for Marlborough students enrolling in the Bachelor of Nursing programme.
First year students attend:
video-conference lectures and some tutorials on the Marlborough Campus 3 days a week
remaining classes, labs and all practical sessions on the Nelson Campus 2 days each week
Students are also able to complete their 4-week clinical placement locally in the second semester.
#WELOVEITHERE skills attraction campaign
We supported Marlborough's skills attraction campaign #WELOVEITHERE. The campaign saw local businesses join forces with the Marlborough District Council, Marlborough Chamber of Commerce, and Ministry of Social Development to show visitors and remind locals about the amazing opportunities to build a career in Marlborough. The campaign included advertising at key spots in the region such as the airport, ferry terminals, cafes, and shops, and was also supported by a website and a social media competition.
Attracting people to Marlborough to live and work is one of the focus areas in our 2022 RWP. Successful campaigns like #WELOVEITHERE help people to see the range of work opportunities that are available in Marlborough.
Opening of Te Pokapū Wāina o Aotearoa | The New Zealand Wine Centre
The Prime Minister opened Te Pokapū Wāina o Aotearoa | The New Zealand Wine Centre in Blenheim in September 2022. The new wine research facility is located at the Marlborough Research Centre at Te Pūkenga's Blenheim campus and brings together:
industry (Wine Marlborough, New Zealand Wine, Sustainable Winegrowing NZ)
science (Bragato Research Institute, Plant & Food Research, Marlborough Research Centre)
students.
This is a practical demonstration of the intent of the Reform of Vocational Education. This facility aligns learners, schools, and tertiary providers, with the wine sector and science community to provide industry relevant skills in the region, enabled by central government funding.
A new state-of-the-art Experimental Future Vineyard was also announced at the opening, to be based at Te Pokapū Wāina o Aotearoa | The New Zealand Wine Centre. This facility will support productivity and quality aspirations of New Zealand's wine sector by developing new growing practices to help improve environmental outcomes and mitigate the impact of climate change.
These facilities will foster research, innovation, and collaboration in our region. Wine is one of our focus sectors and we will continue working with our partners to help meet the sector's current and evolving workforce needs.
Last updated: 20 June 2023