Te waihangatanga o Te Mahere Ahumahi ā-Rohe | How the Marlborough RWP has been developed
On this page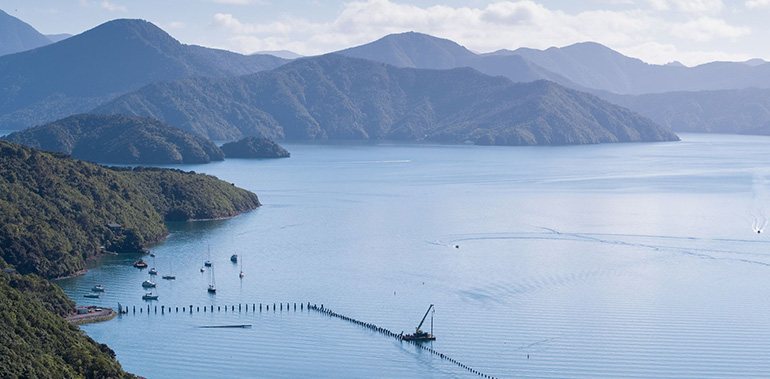 Engaging with the community
We have developed our RWP over the past year by working closely with the Marlborough community. This has included:
Meeting with key stakeholders from industry, government and education providers as well as community representatives
Embedding Te Tiriti o Waitangi across our RWP and programme of work, including engaging with iwi and Māori
Working with the Marlborough District Council (MDC) to hold stakeholder workshops with over 200 people
Public consultation where we received over 30 submissions, including hearing from over 60% of our largest employers.
Reviewing data
We have looked at available data on the Marlborough labour market to validate what we have heard from our stakeholders.
See our environmental scan and local insights reports
Engaging with iwi and the Te Tauihu Intergenerational Strategy
In developing of our RWP, we have worked closely with our iwi co-chair as well as engaging with Te Kotahi o Te Tauihu Charitable Trust and Wakatū Incorporated (who are leading work around the Te Tauihu Intergenerational Strategy). We recognise the importance of improving iwi/Māori outcomes and partnership with iwi/Māori. We view our relationship as evolving. We acknowledge the numerous pressures on iwi time and resourcing, including supporting whānau affected by the ongoing COVID-19 pandemic and supporting vaccination efforts. In addition, we acknowledge the substantial work that iwi are engaged in with other work programmes such as government reforms around the Resource Management Act, Three Waters, health, local government and RoVE (just to name a few), while also actioning their own work programmes.
We have considered the Te Tauihu Intergenerational Strategy to be a foundational document for our RWP. The Te Tauihu Intergenerational Strategy is a long-term economic development strategy for the top of the South Island, incorporating the Marlborough and Nelson-Tasman districts. In line with central government's focus on wellbeing outcomes, the Strategy also considers social, cultural and environmental development.
Te Tauihu Intergenerational Strategy(external link) — Te Tauihu
The Te Tauihu Intergenerational Strategy (2020) was developed in partnership with the three local councils, ngā iwi o Te Tauihu (Ngāti Apa ki te Rā Tō, Ngāti Kuia, Rangitāne, Ngāti Tama, Te Ātiawa, Ngāti Koata, Ngāti Toa and Ngāti Rārua) as well as central government, chambers of commerce, Nelson Marlborough Institute of Technology (NMIT), businesses and the community.
We acknowledge the considerable mahi and leadership in the development of the Strategy.
The vision for the Strategy is Tupuna Pono: To Be Good Ancestors. It has a particular focus on the wellbeing of current and future generations as well as the responsibility we have to pass on the taonga that is Te Tauihu in a better state than when it was first placed into our care.
The Strategy is the start of the design of the future that we want for Te Tauihu and was developed as a framework that can be used by everyone within the region.
We have developed the Marlborough RWP using the lens of the actions and aspirations contained in the Strategy and this approach is set out in the body of the Plan. We see the work of the Marlborough RSLG and our aspirations for the future of Marlborough as complementary.
Ngā hua whakatupuranga | Intergenerational outcomes
From the Te Tauihu Intergenerational Strategy
Te Taiao – The natural world: Our relationship with the natural world is healthy.
Pūtea – Economy: Our resilient economy allows our people and places to thrive.
Te Tauihutanga – Identity: Our people are proud of their individual and shared identity and feel a strong sense of belonging. We treat each other with kindness and respect.
Tangata – People and communities: Our people and communities are welcoming, healthy and safe. Our people are connected across generations, cultures and distance.
Te Rākau Taumatua – Place: Our people can access affordable and quality places to live. Our shared spaces are places where people want to be.
Rangatiratanga – Leadership: Our decision-making is collaborative, courageous, inclusive, respectful and acts for the long term. We uphold the values and rights of the people and taonga of our region.
Papa Whenua – Infrastructure: Our people have resilient transport, communication and energy networks, and water and waste systems.
Mātauranga – Knowledge: Our people are knowledgeable, curious and creative.