COVID-19 consumer impacts study reports
This study followed a group of over 1,000 adult New Zealanders from March 2021 to March 2022 to track changes in consumer concerns, attitudes, behaviours and experiences.
On this page
About the series
Early in 2021 we surveyed around 1,700 adult New Zealanders to provide a benchmark of consumer concerns, experiences, and behaviours and how these had been impacted from COVID-19 (wave 1).
For additional survey waves, the same group of New Zealanders were recontacted every 6-months to enable us to track changes over time and compare anticipated with actual change (waves 2-3).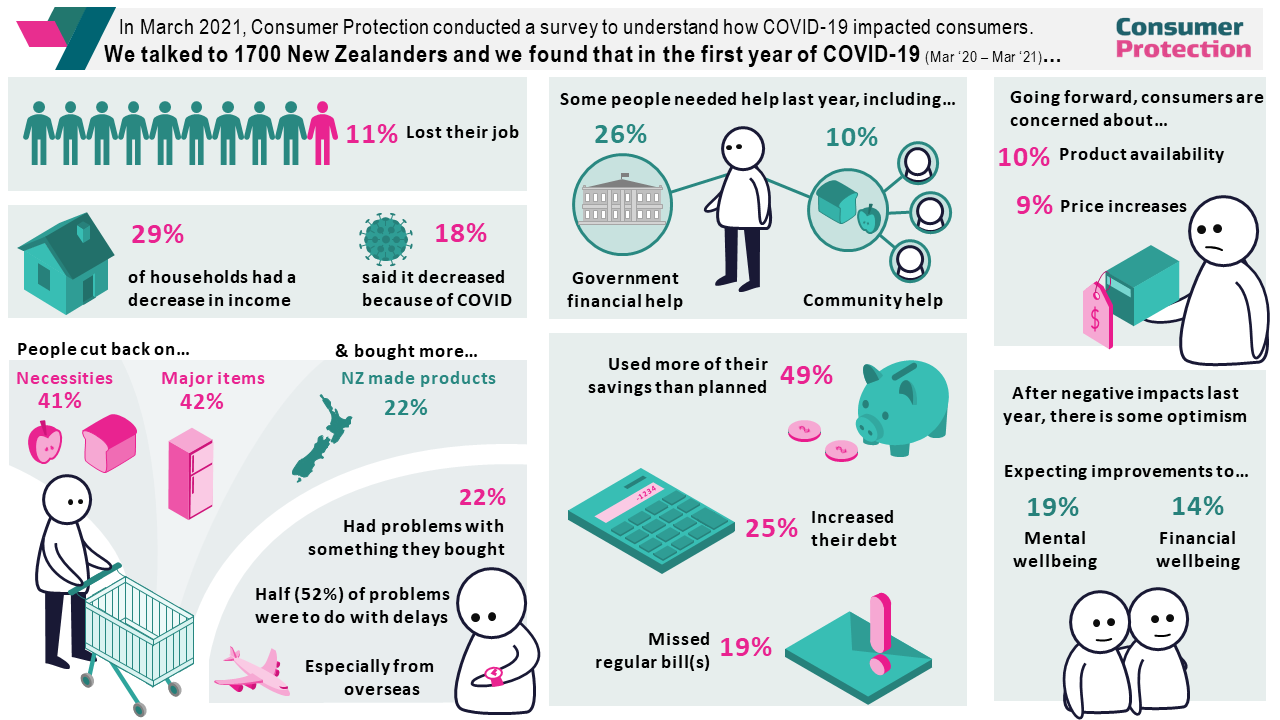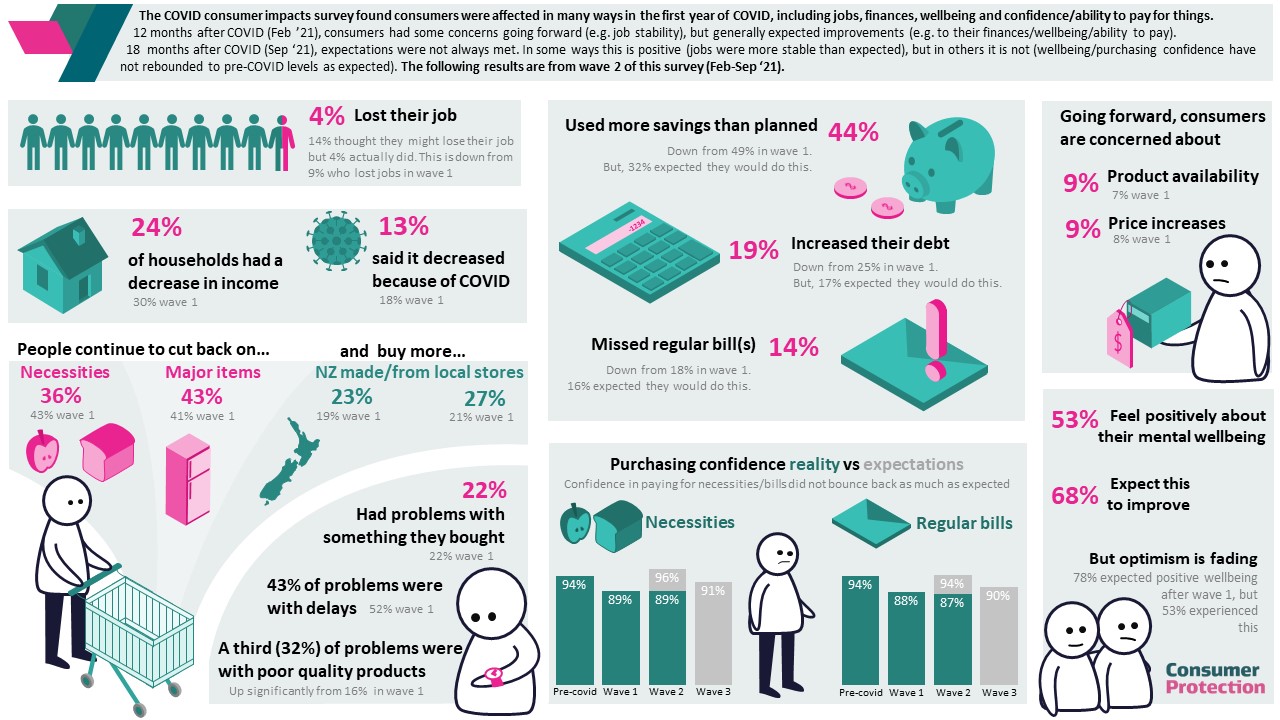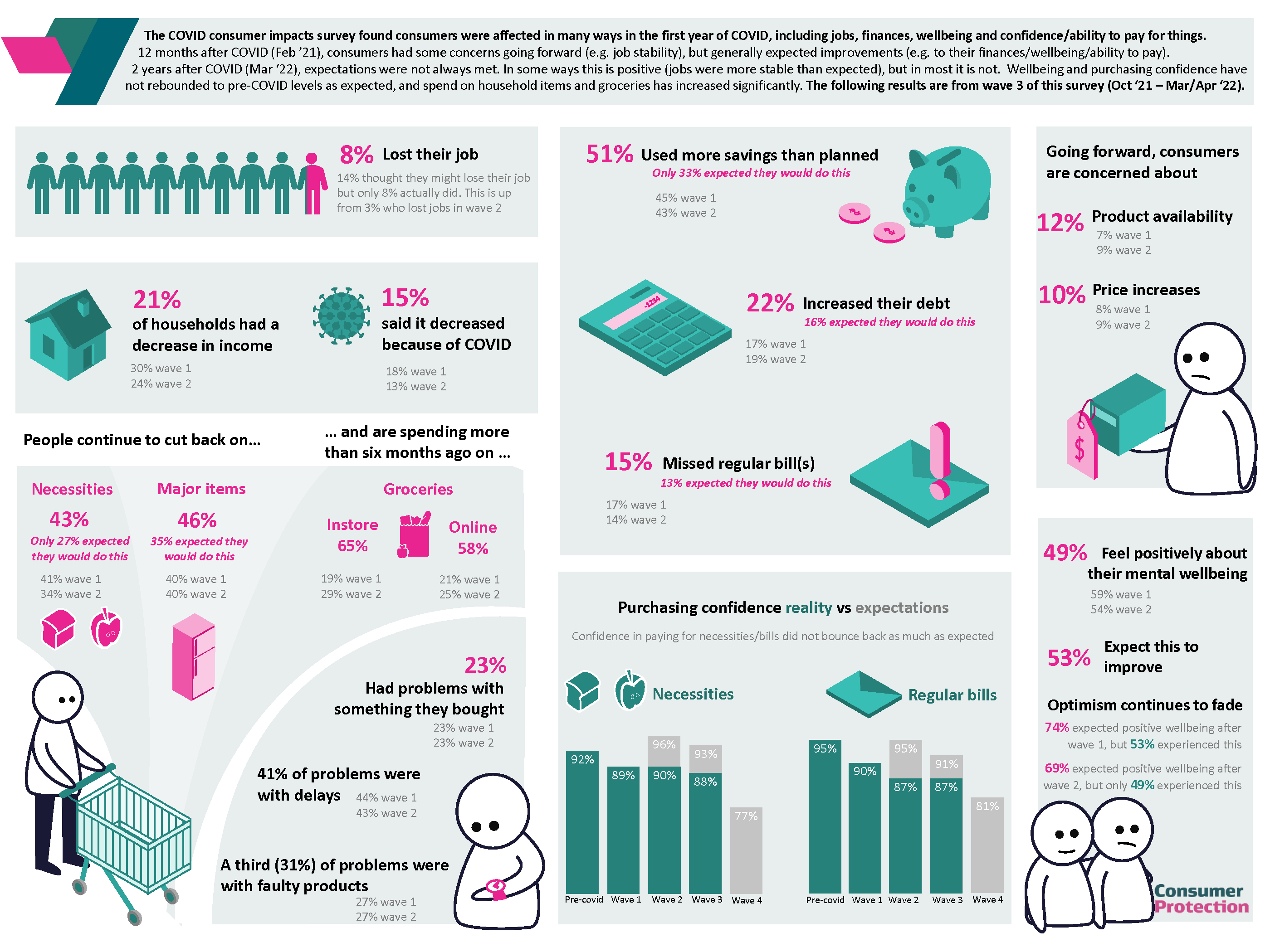 Last updated: 25 July 2022