About MIQ
Managed Isolation and Quarantine (MIQ) was an unprecedented undertaking for New Zealand, borne out of necessity to protect our people from a largely unknown, rapidly evolving virus. The choice to use MIQ was one of the hardest parts of the pandemic, but it saved lives.
On this page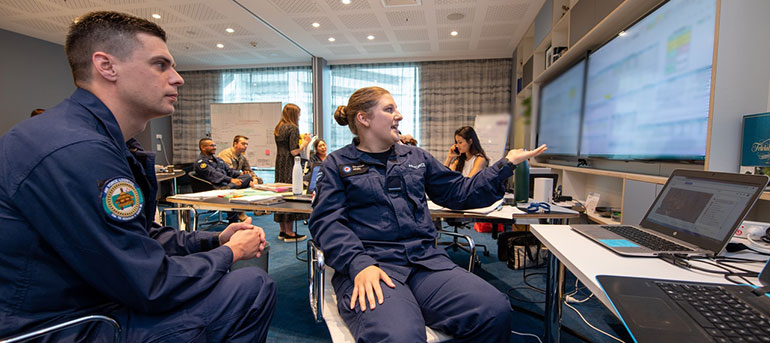 The effects of the COVID-19 pandemic have felt been across the globe. The distance between loved ones, heartbreak from loss and constant uncertainty has made this the toughest of times, with no perfect fix.
The protection MIQ gave New Zealand meant we could become one of the most vaccinated countries in the world and develop robust public health measures – all before COVID-19 got a proper foothold within our communities. MIQ meant not everyone could come home when they wanted to, but it also meant that COVID-19 could not come in when it wanted to, either.
The MIQ operation spanned the country and became many things – a hotel chain, a bus company, an air charter service, a healthcare provider; with more than 4500 dedicated workers at any one time putting themselves on the line to protect their country. They came from a range of different agencies and organisations, working in collaboration to provide for the health, safety, comfort and security of those in our facilities while protecting New Zealand communities from COVID-19.
Together, MIQ helped nearly 230,000 travellers return safely to New Zealand and supported more than 5,000 members of the community as they faced their own COVID-19 battle.
As the pandemic has evolved, so has our response. New Zealand no longer needs the protection of MIQ as the majority of our people are vaccinated – an achievement few other nations had at the height of their outbreaks. All MIQ facilities are now closed.
In this section
The managed isolation and quarantine system constantly evolved as we learned more about COVID-19. This timeline shows the history and origins of MIQ.
Last updated: 30 June 2023