Construction
On this page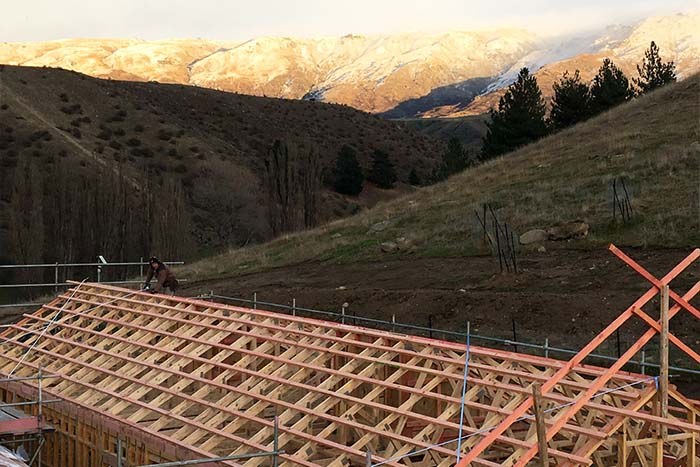 Situation
The Otago construction sector is at a critical juncture. With major projects in the pipeline worth almost $23 billion,[1] including a cutting-edge new regional hospital, this is our chance to create a legacy of skills, employment and innovation in the sector that will benefit Otago now and into the future.
Making sure this significant period of growth leaves a tangible legacy for our regional construction workforce will need careful coordination and leadership from industry and government, both local and central. The major construction projects that make up the Otago pipeline are forecast to require 4,900 extra workers in the coming decades,[2] while the region competes nationwide for a pool of construction labour.
Despite the new hospital build beginning to take shape in Dunedin, the highest share of employment in the sector is in Inland Otago. As the sub-region experiences something of a commercial and residential construction boom, Inland Otago currently employs 46.4% of the sector, versus 41.7% of sector employment in Dunedin and 11.9% in Coastal Otago. While the lion's share of construction in Dunedin is publicly funded, 90% of funding in Inland Otago involves private investment, meaning that solutions to meet labour demand will need to be innovative if there is to be an effective response to these different drivers.
Employment growth in Otago's Construction sector has averaged 4.5%pa over the last ten years, compared to 1.8%pa growth across the rest of Otago's labour market. The sector contributed $1,335m towards GDP in the Otago Region in 2021, amounting to 9.19% of total regional economic output. There were 15,096 jobs in construction in Otago in 2021, which represented a 11.7% share of all employment in the region. By comparison, the sector accounted for a 10.1% share of employment nationally.
The sector is characterised by having a much higher share of workers from their mid-20s through to their 40s than the Otago labour market as a whole. From an occupational perspective, the largest category of employee in the sector is technicians and trade workers, followed by managers, then labourers. Construction workers tend to work relatively long hours, with high proportions working 40-49 hours and 50-59 hours.
Complications
Across the sector
The sector continues to face pandemic induced issues.
Immigration settings mean that the flow of labour from overseas, that was integral to sector growth prior to COVID-19, is no longer as readily available. This issue is compounded by an ageing domestic workforce.
Workforce management based on short-term economic cycles leads to large disruptive change.
Employers told us
Workforce attraction is extremely challenging. Careers guidance must be strengthened to better highlight the advantages of a career in the sector.
Retention is an ongoing challenge, a problem that is being exacerbated by the entry of larger firms into the Otago construction sector that can 'poach' staff from existing Small Medium Enterprises (SMEs).
Low productivity has also been identified as a prevalent concern, along with lack of technological upskilling.
Workers told us
Low pay and undesirable working conditions are not uncommon in the sector, especially for those in junior roles.
There is a lack of upskilling opportunities (a shift "from tools to tech").
The unavailability of affordable accommodation and viable transport options affects sector desirability.

[1] Otago Construction Labour Forecasting — Dunedin City Council (2022, 15 February)
[2] Ibid