Accommodation and food services
On this page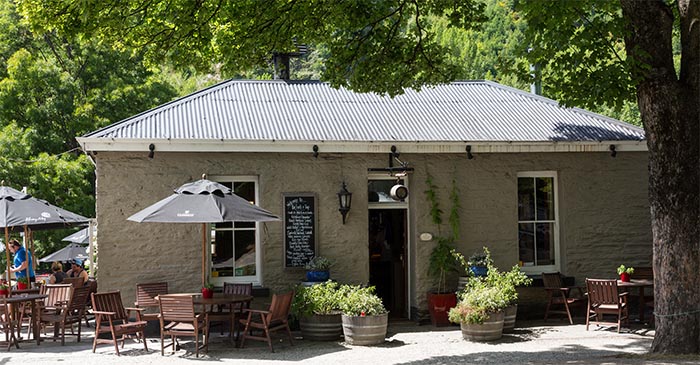 Situation
Otago's visitor offering is world class. As a region defined by dramatic natural scenery, culinary excellence, adventure and outdoor pursuit, the region's Accommodation and Food Services sector is the jewel in the crown of Aotearoa New Zealand's Tourism industry, of which it forms a key component. It is also a crucial element of Otago's economy; the Otago Accommodation and Food Services sector is amongst the largest in New Zealand by percentage of regional GDP. There were 12,153 jobs in Accommodation and Food Services in Otago in 2021, which represented a 9.4% share of all employment in the region. By comparison, the sector accounted for a 6.3% share of employment nationally. The sector is most heavily focussed in Inland Otago, as well as being an important employer in Dunedin. While the sector currently accounts for 2.7% of Waitaki's sub-regional GDP[1], growing the sector has been identified as a core programme of work in the district's economic development strategy.
However, the COVID-19 pandemic and resulting drop in international travel and visitor numbers to the region has had a dramatic and adverse effect on the sector. While it has been the recipient of significant investment by central and local government since the pandemic began, employment in the sector still fell by 14.5% in 2021 and the sector's contribution to the region's GDP dropped from 6.43% in 2019 to 5.31% in 2021.
Skill levels are low in the sector, with more than half of the workers being low skilled. There is a predominance of part-time work in comparison to the New Zealand labour market as a whole, and pay rates are often lower than in other sectors. The sector remains a key employer of the region's young people and recent migrants; importantly, migrant workers made up approximately 12% of Otago's workforce prior to the pandemic, higher than in other regions and much higher than the national average of approximately 5%. From an occupational perspective, there are a high number of managers (this category includes hospitality, retail, and service managers) in the sector, followed by community and personal service workers, and labourers.
Complications
Across the sector
The impact of the pandemic, and subsequent Immigration Rebalance changes, have been identified as the most pressing issue.
Workforce churn has also greatly intensified over the past year, increasing as temporary migrant workers return home and insufficient numbers of domestic workers enter the industry.
The sector also has career pathway perception challenges, and it continues to be viewed as an unstable and/or undesirable career option.
Climate change will affect our tourism offering.
Employers told us
Labour shortages and wage pressures are severe.
At a time characterised by tight profit margins, workers that have stayed in the sector are readily moving to employers that offer higher wages and better working conditions. While this may benefit the employee, churn – coupled with wage increases – is causing wellbeing issues to feature amongst some employers.
Outdated education and training, not only in practical skills such as food preparation, but also in soft skills and financial literacy, is an issue as it is increasingly difficult to attract employees with the desired transferable skills.
Workers told us
Persistent low pay and unfavourable working conditions continue to be a challenge for some working in the sector.
Workers view the sector as an unstable and/or undesirable career option.
Career mapping is an issue. Those considering entering the sector are unable to find information or advice on what a career in the sector might look like, and how they might progress within it.

[1] Regional Economic Profile: Waitaki District(external link) — Infometrics (2022, 23 May)