Labour market insights
When the Regional Workforce plan was launched in July 2022, it presented a workforce ecosystem represented by a road winding from "Farm to the Port", using the Waikato-Tainui concept of "he piko, he taniwha"; set against a backdrop of Te Ao Māori, Healthy Communities, The Future of Work, and Climate Adaptation.
On this page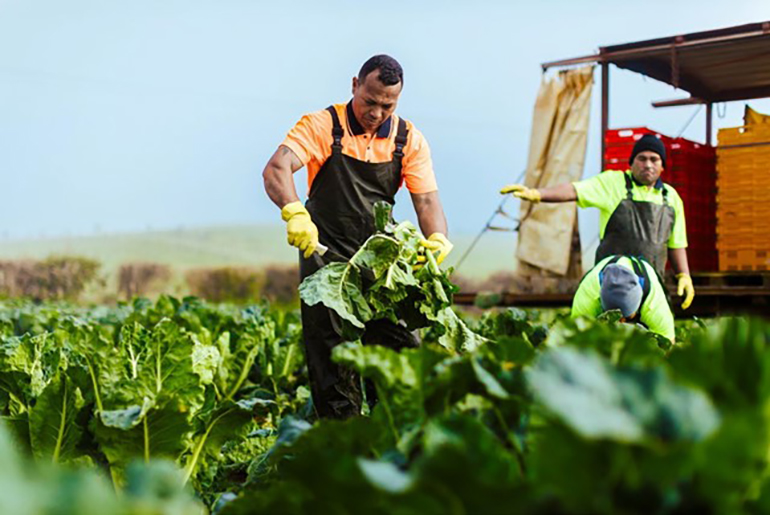 Our limited resources and short timeframe forced the RSLG to narrow the scope for this first Plan and prioritise its actions.
This has all culminated in the investment case advice put forward to the Tertiary Education Commission (TEC) in April 2023 to potentially base its decisions in relation to tertiary education and training that could be funded to lift labour market performance. In preparing this advice, the Waikato RSLG engaged with several employers, peak bodies, unions, tertiary institutes, private training establishments, government agencies, local government, and communities from across the region.
A copy of the Waikato TEC advice 2023 can be found on the RSLG website.
Areas identified in RWP
Digital Capability
Navigating career pathways within the sector is often unclear. The Waikato ICT sector leaders continue to advocate for the creation of an apprenticeship programme for further development of targeted micro-credentials.
Primary Industry
Primary industry leaders especially in Dairy identified a lack of support for upskilling and career progression as a major gap in the training programmes delivered across the region. Broad advice was around support of non-formal training/courses for practical skills to support on-farm duties.
Manufacturing
The sector is facing a shortage of skilled workers due to the aging workforce, low levels of training, and limited access to training opportunities. Broad advice given included support for employers with aging workers to help train new workers in the industry, digital skills training and provision and development of CNC skills throughout the region's engineering/ manufacturing sectors.
Construction & Infrastructure
The industry continues to grow despite the strain on businesses who find it difficult to retain skilled/ unskilled labour. Recommendations to TEC included investing in iwi enabling them to become pathway providers, and more training targeting women to attract and retain them in the sector.
Freight & Logistics
The shortage of truck drivers grows with each retiring driver; employers advise of the difficulty in attracting, training/retaining staff. Our advice ranged from supporting in-person on-the-job adult education training programmes for older/retiring road transport operators to train, assess and certify younger staff to breaking down the entry-level 3 NZQA Road transport qualification from 28 weeks to micro-credentials on forklift OSH operator training + F endorsement, health and safety. These micro-credentials are exclusively offered by MITO through Shift Up Gateway programmes which is only available to rangatahi. Similar micro-credentials are needed for adults, including those transitioning from other industries such as forestry.
Initiatives from community
Equine
The RSLG was approached by the Equine Industry with a note that the Waikato region faces a shortage of qualified instructors to teach horsemanship, riding skills, horse health, and nutrition, especially for young riders. We have included in our advice to the TEC targeted recommendations on how the industry could be enhanced via apprenticeships and certain labour market gaps (requiring further support for another 40 to 50 EFTs under the Youth Guarantee Funded EFT, supporting youth).
Other advice to TEO
Youth
There is a need to address broader pipeline issues that go down to a secondary school level and support better collaboration between employers and schools to improve the provision of careers advice by embedding it into everyday learning and investing in careers advisor capability in the region.
Literacy & Numeracy
Despite the region's economic growth and development, there remains a need for employers to increase their access to foundation numeracy and literacy initiatiives for their workers.
There also needs to be support for employers in the key role they play in promoting accessibility to foundation numeracy/literacy initiatives.
Industry Feedback
Industry feedback reflects that (for the most part) it is not suffering from a lack of qualifications but rather there are issues in how qualifications are being delivered. Our suggested remedy includes the need for more practical training delivery rather than theoretical learning and for pastoral care to support entry level staff. Finally, industries are looking at ways to share the knowledge and experience of workers who are about to retire with younger employees, so that their valuable skills and expertise are not lost.
Working alongside the Workforce Development Councils, the TEC advice from the Waikato RSLG is aligned mostly to Muka Tangata, Hanga Aro Rau and Toi Mai in the following ways:
Muka Tangata
Pastoral care is important to support pre-employment and new employees but also those wanting to step into leadership-there is need for leadership training in short courses. Tech advancement means people will require skills to keep up with automation and working with machines. The education system must adapt and keep pace with changing technologies and the impact these have on work environments.
Hanga Aro Rau
Standardised pathways to develop Computer Numerical Control skills. Standardised pathways to develop robotic welding skills. Digital skills that enable workers to engage with automation, digital systems, and data collection. Entry level skills to equip workers with knowledge to work in laboratory, environmental or quality assurance in food processing.
Toi Mai
Aptitude with digital literacy skills is generally a key initial step at the front end of work processes. Focus needs to be placed on the creation of a future pipeline of digital competencies to be successfully learned by workers via associated training/programmes as automation takes hold in the workplace in the next 10 years.