Mihi from the co-chairs | He mihi nā kā Kaiwhakahaere
On this page
Paul Marshall
Kia ora
I am delighted to have been part of the Southland Murihiku Regional Skills Leadership Group (RSLG) which has produced this 2022 iteration of the Southland Murihiku Regional Workforce Plan.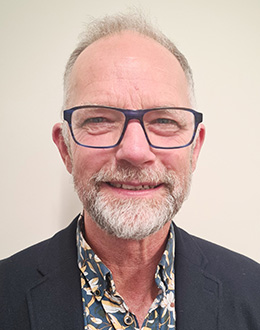 Our plan is grounded in four core objectives – our foundation aspirations:
System Change – our region is prepared for future labour market needs
Change for People – our region supports people to thrive in the labour market
Cultural Change – our region is committed to equitable outcomes for Māori
Workplace Change – our region is renowned as a great place to live and work.
Each of those objectives involves change. As a community we can evolve our workplaces to be equitable, well remunerated, safe, sustainable, fulfilling, and highly productive. But in some areas, we have a lot of ground to make up.
Our plan will help guide the Tertiary Education Commission in its investment decisions into vocational training opportunities offered by both private and public education providers across our region. We are looking for that investment to be learner-centric – where the learner's needs come first. We don't want anyone left behind.
Vital to the success of this plan will be the implementation of our actions. Our action plan sets out our foundation aspirations, regional actions and expected outcomes, together with the relevant themes, key stakeholders, and priority/timeframe for action. We will build on this table over time, as the plan continues to grow and mature.
We are keen to receive feedback on this iteration of the Regional Workforce Plan. Please engage with our RSLG. Let us know the things you've found insightful, the things on which we may have missed the mark, and the areas of focus that you'd like to see in the next iteration of the plan.
Ngā mihi
Paul Marshall
Co-Chair | Southland Murihiku RSLG
Kia ora
I te rekareka ahau ki te whai wāhi ki te Southland Murihiku Regional Leadership Group (RSLG) a, na mātau tēnei putaka o Te Rautaki Huka Mahi ā rohe mō Murihiku, i tuhi.
I ahu mai tā mātau rautaki i kā whāika matua e whā – ā, ko ēnei te pūtaketaka o ō mātau wawata
Te hurihaka pūnaha – Ka rite kā pukeka o te huka mahi o tō tātau rohe mō kā wā e heke mai ana.
Te hurihaka mō kā tākata – E hāpai ana tō tātau rohe i kā tākata kia eke panuku i kā tūka mahi.
Te hurihaka o te ahurea – Ka kākau titikaha tō tātau rohe ki kā hua taurite mō te huka Māori.
Te hurihaka o kā wāhi mahi – Ka mōhiotia tō tātau rohe hei wāhi pai ki te noho me te mahi
Ko te tikaka o te hurihaka kei aua whāika katoa. Ka taea e tātau ō tātau wāhi mahi te whakarite hei wāhi hua rite mō te katoa, e tika ana kā nama ka utua, hei wāhi haumaru, hei wāhi whakatūtataki i kā wawata, ā, hei wāhi whai hua mahi anō hoki. Hēoti anō, ki ētahi wāhi,he nui kā mahi kia mahia e tātau kia eke ki taua taumata.
Mā tā tātau rautaki Te Amorangi Mātauraka Matua e āwhina ki ā rātau whakatauka haumi ki kā tūmomo kaupapa whakakuku takata, arā ko kā ratoka tūmataiti me kā ratoka tūmatanui anō hoki, puta noa i tō tātau rohe. Ko tā mātau e hiahia nei, kia mātua noho te ākoka hei whakaaro matua i aua haumi – arā kia mātua aro ki ō rātau hiahia hei tuatahitaka. Kāore mātau i te hiahia kia mahue iho ētahi ki muri.
Kia whakatutuki pai i tēnei rautaki, me mātua whakatinana i ā mātau mahi. I roto i tā mātau mahere mahi ka whakatakotoria ō mātau wawata, kā mahi ā-rohe me kā whāika e hiahiatia ana, kā kaupapa e hākai ana me kā huka whaipāka, ā, me kā wā whakarite kia whakatutukihia ēnei mahi anō hoki. Ka hokihoki anō tātau ki tēnei tūtohi mahi ki te whakahōu i kā mea e tika ana, i te pakari haeretaka o te kaupapa nei.
E hikaka ana mātau ki te roko i ō koutou whakaaro ki tēnei putaka o Te Rautaki Huka Mahi ā rohe. Tēnā, kia kaha rā koutou ki te whakapā mai ki tō mātau rōpū, arā te RSLG. Whakamōhiotia mai kā mea e pai ana ki a koutou, kā mea kāore i te tika, ā, kā mea kua mahue hoki i a mātau kia whakauru atu ki te putaka e whai ake nei.
Kā mihi
Paul Marshall
Co-Chair | Southland Murihiku RSLG
---
Tracey Wright-Tawha
Kia ora
Welcome to the Southland Murihiku Regional Workforce Plan. We believe our region is unique with its bountiful resources from the mountains to the sea.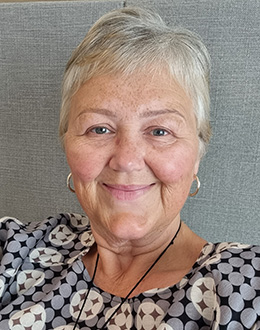 Likewise, we believe the people of Murihiku are unique and desire to have a future that is prosperous and sustainable, for us and for those who will come after us. This plan dedicates a special focus to rakatahi - our future workforce.
We know our greatest strength is in our people, and in nurturing and developing industry that will continue to offer opportunity to whānau. The plan understands that we need to be in the long-term game with strategies that address intergenerational needs.
To manage this huge task, we have chosen to focus on five Pou as our priorities for this first plan:
Food and Fibre
Manufacturing and Engineering
Tourism and Hospitality
Heath Care and Wellbeing
Rakatahi
The Pou act as signposts throughout the document. With the support of imagery and graphics, the Pou illustrate that everything, like its people, are connected, resilient, enduring and walking forward together.
The plan is a living document and will need regular revision to ensure it remains both current and future focused. We will add to our Pou and develop our actions over time. We are under no illusion - this Regional Workforce Plan is just a first step; but it's one where many people have shared a moemoea (dream) and we give thanks to all who have contributed.
Ngā mihi
Tracey Wright-Tawha
Māori Co-Chair |Southland Murihiku RSLG
Kia ora
Nau mai, tāuti mai ki Te Rautaki Huka Mahi ā rohe mō Murihiku. Ki a mātau nei, he rohe ahurei tēnei rohe o tātau me ōna rawa huhua e horahia ana mai i kā tihi o kā mauka ki te moana. E pērā anō hoki a Murihiku takata, he iwi ahurei, he iwi e wawata ana ki tētahi āmua ao e huhua ana, e ora ana mō tātau me kā uri ā muri ake nei. I tēnei rautaki ka kitea mai te huka taiohi ki te tihi o kā whakaaro – ko rātau te huka mahi o anamata.
E mōhio ana mātau i ahu mai tō tātau kaha i ō tātau tākata, ā, mā te āta tiaki me te whakawhanake i kā ahumahi, ka riro i ō tātau whānau kā āheitaka. I tēnei rautaki ka kitea nei e koutou he ara roa ki mua i te aroaro, ā, me hākai kā rautaki ki kā hiahia me kā wawata o kā reaka katoa.
Kia whakatutukihia ai tēnei mahi nunui, kua whiria e mātau kā Pou e rima hei arotahika matua mō tēnei rautaki tuatahi:
Te Whatu Rourou – arā, Te Kai me te Weu
Te Ohu Waihaka – arā, Te

Mahi Hakahaka

Te Pou Whakauwhi – arā, te Tāpoi me te Manaakitaka
Te Tōpuni Oraka – arā, ko kā Ratoka Hauora me kā Kaupapa

Tauwhiro

i te Hapori
Te Tumu Taiohi – arā, Te Huka Rakatahi
Ka tū ēnei pou hei tūtohu whenua i te tuhika nei. Mā kā whakaahua mō kā pou nei e whakaatuhia ana te honoka o kā mea katoa. E pērā ana ki kā tākata, he iwi kua tūhonoa, he iwi pakari, he iwi kaha ki te hikoi whakamua hei iwi kotahi.
Ka haere te wā, ka tirohia anō kā Pou nei, ā ka whakahouhia kā mahi e tika ana kia whakahouhia. Kai te mōhio rāia mātau – ko te Te Rautaki Huka Mahi ā rohe nei, he timataka noa iho; heoti anō ko te whakatinanataka o kā moemoeā o te tini – nā reira e tika ana kia mihia te katoa o te huka i āwhina mai.
Kā mihi
Tracey Wright-Tawha
Māori Co-Chair | Southland Murihiku RSLG