Tautiakitanga noho kāinga | Aged residential care
On this page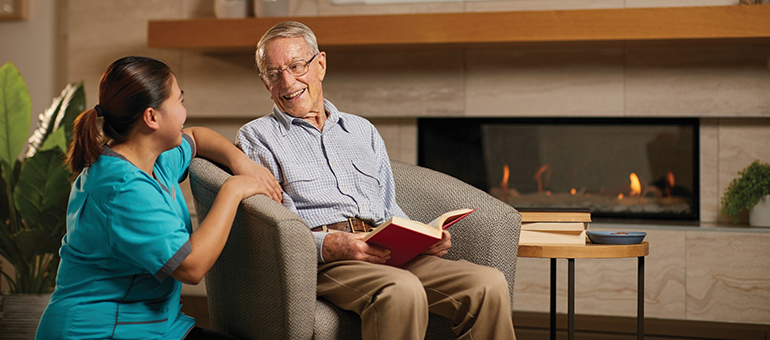 Around 500 people in Marlborough are employed directly in the Aged Residential Care sector (ARC) in a range of roles from caring roles (nurses and carers/ kaiāwhina) and non-care roles (cleaners, activity co-ordinators, cooks). There is growing demand within the sector due to our ageing population, the new Summerset Development and the redevelopment of many of our rest homes.
There are current and longstanding skill shortages across most roles in the sector. Despite this, a lot of employees are not contracted to work full time or are only working 32 hours a week. This may mean the workforce is not fully utilised.
While there is reform of the health system underway, there is an opportunity to look at what we can do locally to solve skills shortages and prepare for the growing demand.
Challenges and opportunities
Demand is growing in the sector as our population ages
The sector provides quality employment with clear career pathways in some instances
Reform of health sector advocates for people working to top of scope
There is currently a skills and labour shortages across a variety of roles
Attraction and retention of staff is difficult as people are often attracted to larger centres or higher paid roles. There is a turnover rate of 30% across the industry
Migrants fill the skills and labour gaps, and Aged Residential Care nurse is on the long-term skills shortage list. Forty per cent of Registered Nurses in the Nelson Marlborough DHB are on a visa, as are one quarter of our caregivers.
The tendency towards part time employment, or that of less than 40 hours a week, can lead to people being underutilised. Employment is usually on a "four days on four days off" model which can be a barrier for people that require childcare
Training for nursing is not on offer locally and there is also no local training to transfer international qualifications
Training for caring roles through Careerforce is offered online only. This is a barrier for some people.
Cross cutting challenges
Perceptions of industry
Connection between schools and industry
Career pathways
Attraction to Marlborough
Awareness of the opportunities.
Immediate actions
Support health training provision in Marlborough.
Support implementation of the 2021 Marlborough workforce plan in collaboration with Toitū te Waiora. Five workstreams: perceptions, pathways, pay and condition, regional recruitment and connections with schools
Progress to date
Workshop with local ARC providers, education providers and government agencies to identify local issues and develop solutions.
Marlborough ARC workforce plan developed. As a result, NMIT committed to running local nursing course, schools have connected with ARC providers, and people have been placed in employment.
Key regional facts
Filled jobs
About 500
GDP
Unknown
Skills
Nurses level 7 bachelor's degree and extra training Carers/ kaiāwhina training offered up to level 5.
Local training
Careerforce (level 2-5). Some workplaces also offer their own training.
Migrant labour
40% of Registered Nurses in the Nelson Marlborough DHB are on a visa, as are one quarter of our caregivers
36% of Residential Care Services workforce
Demographics
Wider health sector is 85% female
Māori/Non-Māori participation rates the same
Future growth
About 400 in ARC
Relevant plans
Developing the Health and Disability Kaiāwhina Workforce(external link) — Kaiāwhina