Ngā tūhononga i waenganui i ngā kura me te ao ahumahi | Connections between schools and industry
On this page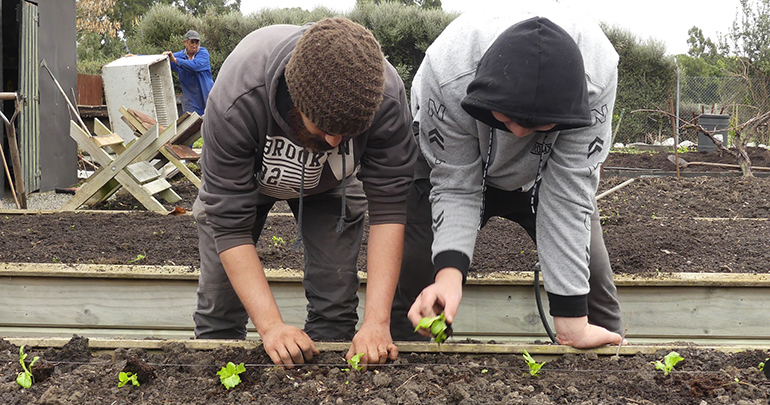 Young people, and their parents in our region have identified the transition from school to training and employment as a key challenge for them as they start their working lives. Done well, this presents an incredible opportunity for our community. All of our focus sectors have identified the connection between schools and industry as a key tool to getting our young people aware of and engaged in local opportunities. The young people we spoke to also identified the importance of career exposure from as early as intermediate, to help our young people make informed decisions about their future.
"Improving the resilience of the region's workforce will require high levels of collaboration between all relevant segments of the broader labour market, including the secondary, tertiary and professional education sector, employers, and relevant community organisations."
Young people are a priority group in the Government's Employment Strategy as they have the highest level of unemployment and non-participation in education or training of all age groups. This is even more evident for young Māori, who are less likely to be engaged with training or the labour market. It is important that we help get it right for our young people because early education, training and employment experiences have long lasting effects on wages later in life, adult employment and life satisfaction. The Youth Employment Action Plan identifies the early engagement of young people and building labour market preparedness through work-place based learning as the first steps in improving outcomes for young people.
Youth Employment Strategy: Setting our young people on a strong pathway to fulfilling working lives [PDF, 725 KB]
On finishing school, about half of our young people either go straight into employment or are not engaged with training or education. We get limited or no data at a Marlborough level on youth engagement, which makes it difficult to know the extent of the problem. However, we know that roughly 10% of young people are Not in Employment Education or Training (NEET) and that this rate is likely higher for young Māori (16% nationally).
Most employers recognise that there is not a strong connection between schools and industry in Marlborough. We have made some efforts to improve the connection with the wine school (Marlborough Boys' College) and aquaculture school (Queen Charlotte College) as well as trades training through NMIT. However, these efforts have not achieved sustained success.
There are a number of different supports in place for our young people such as the Marlborough Youth Trust and the Graeme Dingle Foundation and these supports work really well at the individual level. Yet, when we look at the system of support as a whole it does not seem to be delivering the required post-school outcomes for our young people.
Actions for year one
Communicate analysis and insights from available data on workforce and skills issues to help our local schools, industry and central government understand the regional priorities through Local Insights Reports, updated Marlborough environmental scan and stakeholder engagement
Research best practice examples of connections between schools and industries that inform young people about career opportunities and facilitate the pathway from school to employment
Support the Education to Employment broker, schools and industry to establish industry relevant academies in Marlborough secondary schools
Connection to Te Tauihu Intergenerational Strategy
Tangata – People & Communities: A more mobile and informed learner across generations
Tangata – People & Communities / Mātauranga – Knowledge: Education will need to be transformed to adapt to shifts in the workplace. More focus will need to be given to vocational training, not just in traditional qualifications. Skillsets will need to be built to meet the future economy.
Mātauranga – Knowledge: Knowledge helps us to be productive, enables people in Te Tauihu to gain employment and start their own businesses, and allows businesses to bring in the skills to grow.
Mātauranga – Knowledge: We may need to find new, creative ways to grow our knowledge and to nurture our intellectual capital.
How this contributes to our vision for the future of Marlborough
Outcome one: A resilient, sustainable economy and workforce
Everyone is enabled to participate fully in the labour market.
Pathway three: People are attracted to live and work in and from Marlborough
We have a 21st century education system that supports lifelong learning.