Our year in review
Everything we do at MBIE supports our purpose to Grow Aotearoa New Zealand for All. What we do for New Zealand is broad and far reaching. We touch the lives of New Zealanders every day – we grow opportunities (Puāwai), act as a guardian and protect (Kaihāpai), and innovate to navigate towards a better future (Auaha).
On this page
Our COVID-19 response
MIQ enabled over 125,000 people to enter safely into the community
Approximately 71,000 COVID-19 documents generated using Business Connect
Over 36,900 business travel documents approved during alert level changes
Over 74,000 border exceptions were decided under the COVID-19 response
Approximately 4,500 people worked in 32 MIQ facilities in 5 regions, providing coverage 24 hours a day, 7 days a week, 365 days a year
3,300 jobs created through the COVID-19 Worker Redeployment Initiative
Over 200,000 people arrived in New Zealand during the quarantine-free travel period
Employment Services received over 1,546 wage subsidy complaints with 1,486 resolved and closed
Puāwai | We grow opportunities
Kānoa – Regional Economic Development and Investment Unit paid $1.13 billion worth of funding into regional economic development throughout New Zealand. Kānoa approved 999 applications, signed 1,076 contracts, and completed 151 projects
831,871 active New Zealand Business Numbers (NZBN) held by all business types, with 319 entities identifying on the register as a Māori businesses
21,250 businesses can now apply for licences and permits through Business Connect
9,300 people in construction-related education and employment, thanks to the Construction Skills Action Plan
Building for the Future, the Building System Regulatory Strategy, outlines vision for the future of building regulation over the next 10 to 15 years
2,011 Recognised Seasonal Employer (RSE) workers from Samoa, Fiji and Vanuatu arrived in Aotearoa New Zealand through MIQ as part of the first border exception and commenced work in the horticulture and viticulture industries
First fully digital Asia-Pacific Economic Cooperation (APEC) forum
New Kiwisaver default provider arrangements mean potentially $143,000 extra at retirement for those joining the scheme at 18
Kaihāpai | We act as a guardian and protect
Immigration New Zealand decided nearly 334,000 visa applications
9,985 dispute cases between employer and employee were settled and resolved
Tenancy Services held 12,190 mediation between landlords and tenants, resolved over 2,000 tenancy compliance and investigation cases, and processed over 178,800 bond lodgements were received and 195,500 bond refund applications
132 households were supported by the Temporary Accommodation Service
Consumer Protection team have received and published 110 Fair Trading Act voluntary recalls
Over 1.1 million calls answered by MBIE Service Centres connecting people to the information they need
Employment New Zealand supported 386 Labour Inspectorate investigations with 268 early resolutions provided
New Zealand has over 26,800 licensed building practitioners, 32,300 registered electrical workers, and 1,200 registered immigration advisors so people can access services they can trust
Auaha | We navigate towards a better future
$69 million of capital grants to businesses committed to decarbonisation
83 new plant variety rights granted
Based on the 2020 calendar year 81.1% of electricity generation was derived from renewable sources. The value for the financial reporting period, using a four-quarter moving average, was 80.4%
Spent $1.04 billion on research, science and innovation
Launch of the Tourism Evidence and Insights Centre, a new portal for tourism data, reports and articles
28,763 trademark applications filed with the Intellectual Property Office of New Zealand
85% of New Zealanders can now access ultra fast broadband
14 interim Regional Skills Leadership Groups were established to support regional labour market responses to disruption caused by COVID-19
Aspects of our work address New Zealand's current and immediate needs. For instance, the significant effort across MBIE focused on responding to COVID-19 is about keeping New Zealanders safe, maintaining economic resilience, and continuing to adapt to a changing environment.
Other aspects of our work are about ensuring the long- term wellbeing of New Zealanders and preparing for the future. We respond to broader national and international factors, such as moving to internet-based economic activity, lowering our carbon footprint, and harnessing technological developments. MBIE supports people, businesses, sectors, regions and communities by creating the right environment and providing tools and services to enable them to adapt and thrive.
Our aspirations for Aotearoa New Zealand are high. Our success is built on creating strong partnerships, especially Māori–Crown, and understanding the needs of the people and businesses we work with.
Our COVID-19 response
As Aotearoa New Zealand and the rest of the world responds to the COVID-19 pandemic, MBIE has continued to play an integral leadership role in supporting the Government's COVID-19 response and recovery.
In addition to ensuring an effective isolation and quarantine system, MBIE's focus has also been on supporting New Zealanders and businesses to reduce the impact of economic disruption, maintain employment levels and livelihoods, and advance options for a staged return to more normal international movements of people.
COVID-19 has required new systems and initiatives to be established, often at pace and under intense scrutiny. Managing the varying public expectations has proven challenging. Many existing initiatives have also been re-focused on COVID-19.
Managed Isolation and Quarantine (MIQ)
On 13 July 2020, MBIE took responsibility for managing isolation and quarantine arrangements for those arriving to Aotearoa New Zealand. Emerging scientific evidence about COVID-19 has meant the MIQ model is continuously evolving. Over the year, we have made significant operational improvements to our MIQ systems and reacted to new information and changing circumstances to ensure the safety, efficiency and effectiveness of the system.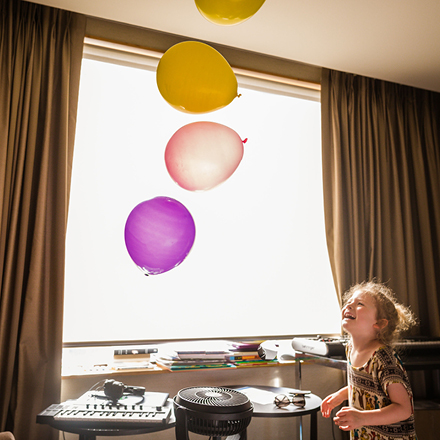 MIQ is a vital part of New Zealand's elimination strategy, helping keep COVID-19 out of New Zealand, by keeping it at the border. It is about preventing transmission from cases that arrive at our border from overseas. Through our MIQ facilities, we have enabled over 150,000 people to travel to New Zealand since March 2020, including around 1,000 travellers who arrived with COVID-19.
Our MIQ workers are at the front line of keeping COVID-19 out of New Zealand, making considerable personal sacrifices to make sure the wider community stays safe.
MBIE relies on many other government agencies and private businesses to support MIQ operations, including the Ministry of Health, district health boards, New Zealand Defence Force, New Zealand Police, New Zealand Customs Service, Aviation Security Service, Ministry of Social Development, hotels and cleaning companies.
Immigration
COVID-19 has resulted in unprecedented challenges for the immigration system, for those working at Aotearoa New Zealand's border and those working on our border policy settings. Border restrictions, New Zealand's primary defence against the spread of the virus, meant a radical change in how Immigration New Zealand and its partners at the border had to operate. The immigration system was forced to pivot quickly and established a bespoke framework for entry to New Zealand. Our people have advised on and implemented multiple policy changes and managed the complexities of the border exceptions process.
Passenger volumes have declined considerably, and entry to New Zealand from all countries remains strictly controlled to help prevent the spread of COVID-19 and protect the health of people already in Aotearoa New Zealand.
Border exceptions for visa holders balance the need to protect the health of New Zealanders and the constraints of MIQ with the need to support the New Zealand economy. Nearly 74,000 border exception requests were decided since border restrictions came into effect. A number of changes have been made to maintain the workforce needed in New Zealand since the border closure, including extending the visas of large numbers of temporary migrants. We have implemented visa extensions for more than 45,000 workers and their families, visitors, and working holiday makers in New Zealand to provide migrants with more certainty and to support industries dealing with immediate labour and skills shortages as a result of the border closure.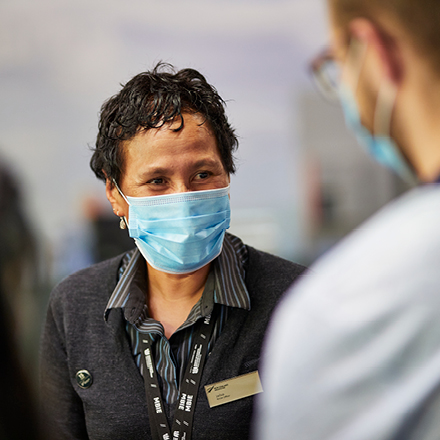 The Government introduced several border exceptions over the past year as circumstances have allowed. These sought to balance economic, social and humanitarian objectives and manage impacts on managed isolation and quarantine capacity. We have responded to requests to prioritise critical health workers, seasonal workers, international students, close family of those living in New Zealand, and workers critical to the economy.
In February 2021, in response to the changes in the immigration settings and application volumes, we announced decisions to close our Immigration New Zealand offices in Beijing, Mumbai, Manila and Pretoria and bring more visa processing onshore.
Quarantine-free travel (QFT)
Over 200,000 people have entered Aotearoa New Zealand under QFT arrangements with Australia, the Cook Islands and Niue. QFT travel aims to safely open international travel to boost economic recovery and reconnect loved ones, while continuing to pursue a strategy of elimination and keeping the virus out. On 19 April 2021, New Zealand commenced two-way QFT with Australia while it was safe to do so. From 19 April 2021 to 30 June 2021, over 193,000 people entered New Zealand from Australia quarantine free. Resurgence planning, screening for passenger eligibility and responding to QFT pauses has required MBIE to lean in and support the all-of-government operation of QFT.
QFT was also established with the Cook Islands and Niue. Initially, QFT with the Cook Islands was only permitted one way to New Zealand, and nearly 3,000 people entered New Zealand under this arrangement between 21 January 2021 and 16 May 2021. When two-way travel opened up, approximately 6,000 more people entered New Zealand from the Cook Islands between 17 May 2021 and 30 June 2021. Under the QFT arrangement with Niue, from 24 March 2021 to 30 June 2021, over 350 people entered New Zealand quarantine free.
Vaccine strategy
Vaccinating our people against COVID-19 is important to keeping New Zealanders safe. MBIE led the development of Aotearoa New Zealand's vaccine procurement strategy, working closely with the Ministry of Health and the Ministry of Foreign Affairs and Trade to ensure that New Zealand was able to secure enough vaccines for the Ministry of Health's rollout.
MBIE led the Vaccine Strategy Taskforce that drove the procurement strategy. This included the establishment of a Science and Technical Advisory Group to provide advice on vaccine development, manufacturing and safety. The strategy resulted in an innovative procurement process to acquire a portfolio of vaccines.
Support to businesses
MBIE provided support to businesses across Aotearoa New Zealand to help reduce the impacts of COVID-19 and lockdowns and provide an environment where businesses could bounce back and thrive. We did this through:
supporting the implementation of the COVID-19 Leave Support Scheme to help employers pay employees who needed to self-isolate but were unable to work from home
the COVID-19 Worker Redeployment Initiative, where funding was earmarked for the renovation of marae, town halls, war memorials, Pacific churches, and the fencing of waterways. This provided work for local contractors and supported Māori, Pasefika people and other workers who were otherwise unable to secure work
the Business Connect portal, which supports government agencies to deliver safe and secure services. These include the essential goods register, business debt hibernation, contact tracing posters and the Business Travel Documentation Service. These services were delivered at pace with one service delivered in only two days
the Business Travel Documentation Register, which went live in February 2021 with the move to Alert Level 3 in Auckland. This service supported over 4,000 businesses and 30,000 workers to travel efficiently across alert level boundaries. The system was able to be accessed by 16 government agencies to process documentation requests for permitted or exempted boundary travel in their sectors
the COVID-19 Response (Further Management Measures) Legislation Act 2020, which temporarily put in place the Business Debt Hibernation scheme, allowing certain businesses affected by COVID-19 to place their existing debts on hold for up to seven months.
Through Kānoa – Regional Economic Development and Investment Unit, MBIE also managed the:
COVID-19 Response and Recovery Fund –Infrastructure Reference Group
Strategic Tourism Asset Protection Programme
COVID-19 Worker Redeployment Initiative
New Zealand Upgrade Programme: Regional Investment Opportunities
The Sector Workforce Engagement Programme
He Poutama Rangatahi programme
Māori Trades and Training Fund.
Many of these funds were activated quickly to provide urgent support to regional economies impacted by COVID-19 and to minimise the impact for some communities disproportionately affected, including Māori and Pasefika communities. New or improved relationships and partnerships have developed as a result of this approach, and there is evidence to suggest many projects have created a sense of optimism for the future that was previously absent for some communities.
The Construction Sector Transformation Plan helped reduce the impacts of COVID-19 on the construction sector. The Plan played a key role in enabling government and industry to respond quickly to challenges as they arose. The Plan developed a Contract Partnering Agreement with Engineering New Zealand to establish a panel of approved engineers and develop the Rapid Mobilsation Playbook. This supported government agencies to start construction projects in a safe and fast way and helped protect jobs in the sector.
COVID-19 cyber security
The Computer Emergency Response Team New Zealand (CERT NZ) is the agreed coordinating agency for COVID-19 cyber security issues. In particular, CERT NZ was set up as the central point for COVID-19 scam and misinformation reporting. As part of its coordinating role, CERT NZ led cross-agency groups to address cyber security threats related the vaccine.
CERT NZ also developed best practice technical guidance for organisations that communicate about the vaccine rollout.
Using data and analytics to understand COVID-19 impacts and recovery
In July 2020, MBIE produced a COVID-19 research response report. This report analysed external bibliometric data as well as the research activity and funding recorded in the database to provide insights into New Zealand's research response. We also conducted a survey of New Zealand arrivals, which included input from 11 agencies. This was initiated by Department of the Prime Minister and Cabinet's (DPMC) COVID-19 Group in response to the pandemic after border closure. The data will help provide an understanding of the characteristics and intentions of those who have arrived as well as impacts on economic, labour and housing markets and incoming demand across government services.
In collaboration with four other departments, we developed the Estimating Labour Market Activity post COVID-19 model. This model is intended to assist decision makers and planners when considering how changes in economic activity as a result of COVID-19 have affected labour supply and demand at a regional and sectoral level.
Puāwai | Growing opportunities
As the world continues to change and evolve at an increasing pace, it is important that people, sectors and regions are prosperous and adaptable so they can continue to grow and thrive. We want to make it easy for people to develop businesses and to support economic development that builds resilience, generates jobs, and empowers communities.
The emphasis is not just economic. It is about delivering positive outcomes and improved wellbeing for New Zealanders now and into the future – through better built homes and buildings, pipelines that create skills and employment opportunities in the industries New Zealanders need, workplaces that are healthy and safe, and modern economic platforms.

How we grew opportunities:
Since its establishment in 2018, Kānoa – Regional Economic Development and Investment Unit (formerly the Provincial Development Unit) has worked hard to deliver an extensive programme of work on projects that focus on community initiatives and worker redeployment. The importance of these types of projects was thrown into the spotlight by the impact of COVID-19 on regional economies. In May 2020, ministers repurposed part of the Provincial Growth Fund to help create immediate jobs, boost confidence in regional communities, and provide support for projects deemed 'shovel ready'. This resulted in allocations for the renovation of marae, town halls, war memorials, Pasefika churches and fencing of waterways. These projects provided employment for local contractors and supported Māori, Pasefika and other vulnerable workers who were not able to secure work elsewhere. The success of these initiatives is demonstrated by the pace in which funding has been paid to recipients, the number of jobs created, and the spill-over impacts for communities around New Zealand.
Business Connect is a new digital services platform that allows businesses to manage licences and permits from across government in one place. It is one of a range of initiatives the Government is focusing on to help make our small businesses the best supported in the world. Through efficient design, prepopulating of business information held by New Zealand Business Number (NZBN) and the reuse of data that businesses provide, Business Connect allows businesses to complete an application 30 per cent faster the first time they use the platform and up to 80 per cent faster for every subsequent application. Business Connect now delivers nine services and has over 40,000 users registered on the platform.
MBIE has chosen an international standard for e-Invoicing (Peppol). With e-Invoicing, businesses no longer need to generate paper-based or PDF invoices that have to be printed, posted or emailed, and buyers no longer need to manually enter these into their financial system. It improves accuracy and security, reduces processing time and speeds up payments. As the New Zealand Peppol Authority, MBIE has worked with the software community to lay the foundations for adoption and use of e-Invoicing in New Zealand.
Launched in December 2020, the Building System Regulatory Strategy – Building for the Future outlines MBIE's vision for the future of building regulation over the next 10 to 15 years. In June 2021, MBIE developed a new online tool that tracks the building system's progress against the outcomes identified in the strategy. Building for the Future Indicators Explorer allows anyone to view a snapshot of how Aotearoa New Zealand's building system is supporting our wider social, economic and environmental wellbeing.
MBIE managed the Construction Skills Action Plan, which supports thousands of people to take up education and employment opportunities in the construction sector. The Plan aims to ensure the construction industry is well placed to deliver the buildings New Zealand needs now and in the future.
We are helping to support more New Zealand businesses to undertake world-leading research and development in New Zealand through the Research and Development Tax Incentive. The Tax Incentive is supporting businesses to innovate by creating new knowledge; new or improved processes, services and goods; and skilled jobs for more New Zealanders.
The NZBN register was amended to include a Māori business identifier to improve measurement of Māori economic activity and the effectiveness of government policies for Māori economic development. It will also make it easier to identify opportunities to invest in and collaborate with Māori businesses.
Hundreds of thousands of New Zealanders will be significantly better off in retirement following changes made to the default KiwiSaver provider arrangements. The new arrangements, which take effect on 30 November 2021, mean those joining the scheme at the age of 18 could have an extra $143,000 at retirement through lower fees and higher investment returns. KiwiSaver rules were also updated so people with life-shortening congenital conditions can withdraw from their fund at a time that is right for them to retire, rather than once they turn 65 years old.
The Digital Boost programme, launched in December 2020, is focused on supporting more small business owners to realise the benefits of digitising their business, including making greater use of digital tools and adopting digital processes. Our research and segmentation modelling provided unique insight into the benefits and barriers to digital adoption for small businesses.
After completing our enterprise data and insights maturity assessment, MBIE established a cross- agency initiative to develop a government approach for assessing system and agency data maturity and setting development goals. This draws on international best practice and aligns with New Zealand's data needs and Te Tirirti o Waitangi/the Treaty of Waitangi.
To help grow businesses in New Zealand and create an environment for open, transparent and competitive markets, MBIE has worked closely with the Ministry of Foreign Affairs and Trade in hosting APEC 2021 – the first fully digital Asia-Pacific Economic Cooperation (APEC) forum. This brought ministers, officials and businesses from across the Asia-Pacific region together to discuss our recovery from COVID-19 and how we can ensure sustainable and inclusive growth. The Asia-Pacific region is essential to Aotearoa New Zealand's prosperity. Eight of New Zealand's top ten export markets for goods and services are APEC economies, while 71% of New Zealand's exports and imports of goods and services are with APEC economies.

Kaihāpai | Acting as a guardian and protecting
Much of what we do every day is about protecting the people and the environment of Aotearoa New Zealand. From our regulation work to our service centres providing people with information they need to our tenancy and employment services resolving disputes, the work we do is about making sure New Zealanders feel safe. Our COVID-19 response, including MIQ, has also been about protecting New Zealanders – read more about our role in the Government's response to COVID-19 on pages 16 to 19.
Our natural environment is core to our sense of identity and has great cultural significance, especially as we fulfil our obligations under Te Tiriti o Waitangi/the Treaty of Waitangi. The natural environment is also integral to our economic activity, and it is important to make sure we sustainably derive value from it. Nationally and globally there is a strong shift to the sustainable use of natural resources and greater recognition that we need to be kaitiaki/guardians of these resources. MBIE's work in this area spans oversight of existing energy sources, increasing energy efficiency, and preserving New Zealand's ecological diversity.
MBIE has also maintained a focus on ensuring that the systems people and businesses use are fair and that everyone can make informed choices. The aim is to increase consumer and business confidence and to have effective means for resolving issues. Protection, through our role as a good global citizens, is also core to what we do.

How we acted as a guardian and protected Aotearoa New Zealand:
MBIE, on behalf of the Crown, is responsible for the decommissioning of the Tui oil field off the coast of Taranaki after the liquidation and receivership of Tamarind Taranaki Ltd. MBIE partnered with Te Kāhui o Taranaki Trust to ensure any cultural or environmental risks are identified and mitigated. There are three major phases of offshore work involved in decommissioning the Tui oil field – demobilising the floating production, storage, and offloading (FPSO) vessel from the field; removing all subsea infrastructure from the seabed; plugging and the eight wells. This year, we successfully completed phase one, which demobilised the FPSO from the field and included safely flushing the flow lines, disconnecting them from the vessel and laying them on the seabed for later removal.
The Carbon Neutral Government Programme aims to make a number of organisations within the public service carbon neutral from 2025 and help them accelerate their emissions reduction journeys. One of three immediate priorities was to optimise the size of agencies' car fleets and purchase electric vehicles or plug-in hybrids. As at 30 June, 1.9% of the government fleet were electric vehicles (EV). It is expected that the government EV fleet will be at least 5% of the total fleet within 12 months, and EVs are expected to make up half of the government fleet by the end of 2025. In addition, in the last year the fleet was reduced by 1,115 vehicles and is now at 14,755. Another priority was to require a system for rating energy efficiency of large office spaces from January 2021.
We supported a legislative change, a possible world first, that requires the financial sector to disclose the impacts of climate change on their business and explain how they will manage climate-related risks and opportunities. Once passed, disclosures will be required for financial years commencing in 2022, meaning the first disclosures will be made in 2023.
Consumers seeking financial advice can be assured their interests will be put first under a new financial advice regulatory regime. All financial advisers must now adhere to a new Code of Professional Conduct and operate under a licence. These changes will increase transparency by requiring financial advisers to disclose any conflicts of interest, commissions they receive, and limits on the companies or products they advise on.
MBIE helped deliver on the Government's commitment to helping ensure New Zealand workplaces stay healthy by doubling employees' minimum sick leave entitlement to ten days.
The Residential Tenancies Amendment Act 2020 was passed in August 2020, modernising New Zealand's rental laws and improving security of tenure. This legislation aims to help New Zealanders feel safer and more secure in their homes.
To support informed consumers and businesses interacting with confidence, the Safer Credit and Financial Inclusion partnership worked to develop a collective strategy and action plan to support people and whānau to meet their needs and achieve their aspirations, free from problem debt.
To help manage increasing demand for MBIE's Employment Services, the Early Resolution team was established in November 2020. The team help parties resolve disputes at the point of lowest harm, reducing the need for costly and lengthy formal dispute resolution. Between 10 November 2020 and 30 June 2021, 1,681 requests for early resolution were received, with 94 per cent resolved, closed or referred for further intervention within Employment Services.
MBIE undertook a policy and operational review to address migrant exploitation. Migrant exploitation is a serious issue in Aotearoa New Zealand, and COVID-19 has increased the likelihood of vulnerable migrant workers being exploited. As well as impacting the wellbeing of workers, migrant exploitation affects legitimate businesses that are undercut by these practices and undermines New Zealand's reputation as a fair place to work, live and do business. The Government announced a number of changes to be implemented over the coming years, including dedicated reporting tools to make it easier for anyone to report migrant exploitation. A new open work visa was introduced so migrant workers can safely leave exploitative situations and remain lawfully in New Zealand.
New Zealand has a long and proud history of refugee resettlement. Since 1979, refugees have been resettled in New Zealand, and in 1987 the Refugee Quota Programme was introduced. During the COVID-19 pandemic, our normal refugee quota was paused but a great deal of work behind the scenes saw the programme resumed in February 2021. As part of the 2020/21 quota, 263 refugees arrived in New Zealand, and during 2021/22 between 750 and 1,000 individuals are planned to be resettled.

Auaha | Innovating and navigating towards a better future
The global environment is dynamic and uncertain. As we continue to respond and recover from the impact of COVID-19, we are fostering our strengths and capabilities to address ongoing challenges such as climate change, changing technologies, and shifting geopolitical dynamics. We are anticipating and preparing for what the future holds to ensure a resilient and sustainable New Zealand.
MBIE has a broad set of responsibilities. We navigate an expansive environment and assess the implications of change on our country. We want to develop a dynamic business environment, fostering innovation and international connections that support the wellbeing of New Zealanders.
This is about driving a transition to a low-emissions economy, ensuring our researchers and developers are able to harness new technology options and collaborations, and adopting a future-focused and sustainable approach to our services and advice.
How we supported innovation and prepared for the future:
From September to October 2020, MBIE undertook public consultation as part of the Building for Climate Change programme. The aim is to reduce greenhouse gas emissions in the building and construction sector and prepare our buildings for the ongoing effects of climate change. Eventually, energy efficiency and carbon emissions will become core considerations when building – as important as cost and aesthetics. The ultimate goal is for more New Zealanders to live and work in warmer, drier, and healthier buildings that are affordable to heat and cool.
As part of our work to transition to a low-emissions economy, we have been advising the Government on its response to the Climate Change Commission's recommendations on energy and industry.
The first funding round of the Renewable Energy Fund for Māori housing allocated $2.9 million to 15 projects. These projects are helping provide families and small communities with low-cost, clean energy sources such as solar panels and household batteries. This funding round will support more than 200 households to achieve lower electricity bills and warmer, drier homes, including homes of kaumātua and kuia, whānau with tamariki, and those on low incomes.
We worked with the Energy Efficiency and Conservation Authority to develop and implement the Government Investment in Decarbonising Industry Fund. It has co-funded projects to remove 6.6 million tonnes of carbon from New Zealand's emissions over their lifetimes, the equivalent of removing about 120,000 cars from the road.
A review of the Plant Variety Rights Act 1987 began this year, with a replacement Bill currently before Parliament providing intellectual property rights to plant breeders over new varieties they have developed. These changes also give Māori a direct say in how taonga (treasured) plant species should be protected. The local plant breeding industry will be bolstered with greater incentives for innovation, and these protections will make Aotearoa New Zealand an attractive destination for foreign breeders to bring their intellectual property.
The Government has selected seven sectors of the economy where there are opportunities to lift productivity and growth or where significant transition is required. Industry Transformation Plans (ITPs) are being developed with each of these sectors. These plans involve government, industry (business and workers) and Māori working in partnership to develop an action plan for the long-term transformation of the industry. Implementation of the Construction Sector Transformation Plan has continued since its launch in January 2020. The Agritech Industry Transformation Plan (developed in partnership with AgriTech New Zealand, the membership body for the sector) was released at Fieldays in June 2021. There will be other industry transformation plans released over the coming year.
Fourteen interim Regional Skills Leadership Groups (RSLGs) were established to support regional labour market responses to the disruption caused by COVID-19. These independent advisory groups are made up of leaders across the business, worker, iwi/ Māori and community sectors, as well as central and local government. They provide a view on regional issues, taking into account the diverse perspectives around the table. Their insights help us monitor the New Zealand economy and labour markets and have been a key mechanism for identifying emerging trends and issues. Permanent RSLGs have now been established and will develop future-focused Regional Workforce Plans, which will set each region's labour market aspirations as well as steps to support regions to meet those outcomes.
MBIE is critical to the government data system and plays an influential role as a public service leader in providing data and insights. We actively contributed to the Government Chief Data Steward's development of a government Data Investment Plan and the Government Data Strategy.
CERT NZ completed delivery of year one of the Cyber Security Support to the Pacific programme. Funded through the Ministry of Foreign Affairs and Trade, this programme builds capacity and capability across 15 Pacific countries through information and good practice sharing, community development and engagement, and mentorship.