Minister's foreword
E ngā mana, e ngā reo, e ngā karangatanga maha huri noa i te motu, tēnā koutou, tēnā koutou, tēnā koutou katoa.

New Zealand has come a long way since the days of dial up internet.
On this page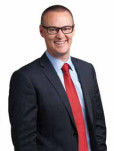 Since 2017, the proportion of our country with access to Ultra-Fast Broadband has increased from 63% to 85% at the end of 2021. We proudly rank high on the world stage when it comes to access to and uptake of digital connectivity. This recognition has been the result of successive governments investing billions of dollars into New Zealand's connectivity infrastructure.
The impact of COVID-19 forced many of us to quickly form new habits. We saw first-hand the importance of having access to reliable internet, so we could stay connected with friends and whānau, work from home, learn in an online environment and digitally access health services.
As Minister for the Digital Economy and Communications, I've been there to mark some significant milestones in New Zealand's connectivity journey. In December last year, I celebrated with the residents of the Chatham Islands as they received broadband and mobile services. In February this year, Government and the Māori Spectrum working group, signed an enduring long-term agreement between Māori and
the Crown, recognising Māori interests in radio spectrum. More recently I had the opportunity to reflect on the success of the rollout of the Ultra-Fast Broadband (UFB) programme on my own home soil, when Warrington in Dunedin received UFB. We are currently on track to reach our goal of ensuring 99.8 per cent of the population has access to improved broadband by the end of 2023.
Lifting Connectivity in Aotearoa outlines the foundation for the digital connectivity we currently have, and the areas we need to continue to address in order to reach the overarching vision of enabling Aotearoa New Zealand's people, communities, economy and environment to flourish and prosper in the digital era outlined in the Digital Strategy for Aotearoa released this year.
This will be a living document that continues to evolve, as new emerging digital technologies and connectivity becomes available. I look forward to seeing Aotearoa's connectivity journey continue.
Hon Dr David Clark
Minister for the Digital Economy and Communications