The concept of Mauri
On this page
Kua noho mai te Mauri ki te iho o ō mātou whakaaro me ā mātou matapakinga i te mea e rawe ana te hāngai ki te whakaaro o te whakahou tonu. Ko te tikanga o te whakahāngai i te kaupapa o te Mauri, me noho mai he ōhanga manuhiri ki tua ka mauroa taha ōhanga, ka mutu, ka:
Noho hei wāhanga o ō tātou hapori, kaua ki waho atu
Rangatira te whakahoki ake ki tō tātou taiao, e rangatira nei tāna i homai ai ki a tātou
Tūhono, ka whakapiki ake i tō tātou mana me ā tātou Manaakitanga
Whakatō i te ngākau hiamo kia tipu ai, kia tōnui ai tipu ai, kia tōnui ai
Mārama, ka tūturu te whakarangatira, te whakakorikori i tō tātou ahurea, i ō tātou hapori me ā tātou mahuhiri
Whakanui i a tātou, ka whakakaha anō i tō tātou wāhi i te ao
Noho haepapa tūturu mō te whakarato oranga, kaua mō te hua moni anake.
Nei rā tā mātou pūrongo hei pānui māu. Ka areare ngā taringa ki ā koutou uruparenga i a mātou ka whakaoti haere i te tūāmahi ka whai ake ki te whakatakoto pūrongo whakamutunga, ko te tūmanako ka whakaputaina i te whā marama o muri mai i te taenga mai o ngā uruparenga a te Minita. Tērā tonu ka whakaputaina tūmatanuihia
te pūrongo whakamutunga.
---
The concept of Mauri has frequently come to the centre of our thinking and discussions because it aligns perfectly with a regenerative mindset. Applying this kaupapa (principle) of Mauri means that we must have a future visitor economy that is economically sustainable and:
Is a part of our communities, not apart from them
Gives richly back to our environment, which gives so much to us
Connects and enhances our mana and our manaaki
Enables our people to get excited, to grow and to thrive
Clearly and tangibly enriches and enlivens our culture, our communities and our visitors
Celebrates who we are and strengthens our place in the world
Ensures accountability for delivering wellbeing, not just financial profit.
We invite you to journey through our report. We will be listening for your feedback as we complete the next stage of our work, which is to prepare a final report that we expect to be published within 4 months of receiving the Minister's feedback. The final report is likely to be released publicly.

Steve Chadwick
co-Chair
The Taskforce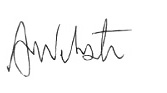 Grant Webster
co-Chair
The Taskforce

Ngahiwi Tomoana
Pouarahi (Lead Guide)
The Taskforce