Emotions, vibrations, connections
On this page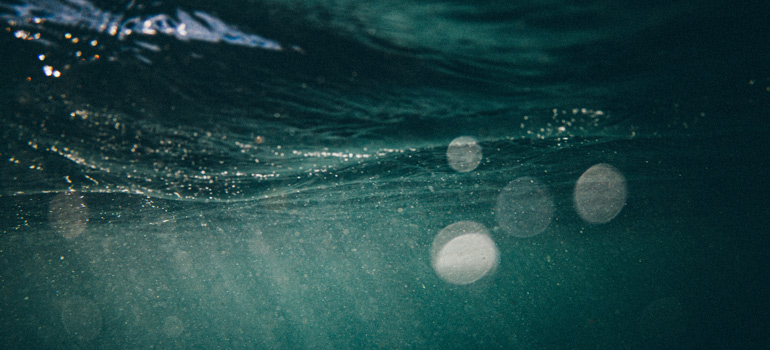 Kareāroto, tōiringa, hononga
Pāorooro ana te manawataki o te whenua i te tangata, he kareāroto hou, he tōiringa hou mō tātou me ā tātou manuhiri.
Mā konei e mārama ake ai a Aotearoa New Zealand Te Mauri – Ma – uri – rere ana i ngā mea katoa – i ngā uri whakatipu ki te hunga ka tau mai – mō ngā uri whakatipu – he mauri ka whai mana tonu ka pūāwai mō ngā reanga o āpōpō atu.
Te Whakapapa o Aotearoa – he whakapaparanga hononga – te wāhi, te tangata, te wheako.
I ngā marama e rima ka hori kua whānui tā mātou whakapāpā haere ki te ahumahi me te hoki mai o te whakaaro i te tangata takitahi me ngā rōpū. Katoa te hunga i tūtaki mātou e kohara ana ki te mahi me te kaingākau anō ki te huarahi e whakaarotia anō ai te āhua o te whaiwhai ake i te ao tāpoi. Hōhonu ana tā mātou whakawhiti whakaaro ki ngā mema o tā mātou Rōpū Ārahi, me tā mātou mihi nui ki a rātou i tō rātou ngākau pūmau, i te tini haora i pau ki te hui whāiti tuihono. He rahi ngā torotoronga a te Kāhui Mahi mō te pūrongo nei i mahia ki ngā hangarau tuihono, i ū ai mātou ki te pākaha waro hāhaka. Mā te hautū i runga i te whakatauira me te whakarite pae aronui mō āpōpō atu, ka inea e mātou, ka whakaatu anō i te tapuwae waro mō te tukanga katoa i whāia e te Rōpū Ārahi i tā mātou pūrongo whakamutunga.
I te pūrongo takawaenga nei e tāpaea ana e mātou tētahi kohinga tūtohunga mō te panonitanga pūnaha ka noho tūāpapa mai ki te takahuri i te ōhanga manuhiri. Kāore e taea te āta kōwhiri ngā tūtohunga, ka noho kohinga mai e waihangatia ai, e ai ki a mātou, ko ētahi Tūnga ki Tua* e rima me mātua whai. Kei te tūāpapa o ēnei ko te nekehanga waiaro hiranga e mātau ana ki tō tātou ao, ina koa te ao tāpoi, hei wāhanga o tētahi pūnaha koiora nui tonu. Ka tāpaea e tā mātou pūrongo ngā tūtohunga tuatahi mō tēnā me tēnā Tūnga ki Tua. I runga i ngā uruparenga a ngā Minita, ka wetewetea tēnā me tēnā tūtohunga, ka whakatakotohia ki tā mātou pūrongo whakamutunga.
Nā runga i te rahi o te panonitanga e hiahiatia ana, me takoto he ture ka pā tahi ki ētahi wāhanga o te Kāwanatanga me te porihanga mō ētahi o ngā tūtohunga. I tēnei wā kāore he ture motuhake kua āta hoahoatia hei ārahi, hei whakahaere rānei i te ao tāpoi; heoi, e tāpaea ana e ia ētahi momo wero motuhake kāore e tiakina tikahia ana e te ture kua takoto.
E pono ai te mana o te panonitanga i roto i te wā, tae atu ki ngā huringa tōrangapū, kua whakaaro te Kāhui Mahi ki tētahi ture hou - Te Ture mō Ngā Manuhiri o Aotearoa (The New Zealand Visitors). Ko tā tēnei Ture Pāremata hou he titiro ki ngā take katoa kei tētahi kohinga tikanga tūhono ka whakamana i tētahi ara mahi ngātahi ka āta hoahoatia ki te whakamana i ngā panonitanga pūnaha e tūtohu ana mātou.
Ka kitea tonuhia, me te māharahara anō pea o ētahi, i te kore o te pūrongo nei e whai whakaaro tūturu ki te tautuhi i tētahi pironga mākete hou mō te manuhiri o te ao, te tokomaha tika o te manuhiri hei whai atu, te uara rānei ā-tāra ka whāia kia tae mai i ngā manuhiri o te ao.
Kua āta whakarongo te Kāhui Mahi kia mārama ai ia ki ngā raruraru o te ao tāpoi e kite ana ētahi atu; ka mutu, kua ruku atu mātou ki aua take e mārama pū ai mātou ki ērā. Heoi, kia kī tūturu ake mātou, kāore mātou i whai ki te urupare ki ngā raruraru me ngā take taratahi – ko te tirotiro tohu mate kē tēnei, kaua ki tōna pūtakenga mai. I āta hoki kōmuri mātou kia noho mārama ai ki te āhua o te huri o te pūnaha ōhanga; ka pēhea te mahi mēnā e whakarato ana i te oranga taha pāpori, taha ahurea, taha ōhanga, taha taiao; kātahi ka aro atu ki ngā panonitanga e hiahiatia ana e tutuki ai te whakawhitinga.
---
Emotions, vibrations, connections
The rhythm of the land resonates through man, gives new emotions, new vibrations, to us and our visitors.
This gives a greater understanding of Aotearoa New Zealand. The Mauri – ma-uri – flows through everything – from the descendants and into those who come – mo ngā uri whakatipu – a life force that must instil integrity and be enhanced for future generations.
The Aotearoa Whakapapa – a layering of connections – place, people and experiences.
Over the past 5 months we have consulted widely across the industry and received contributions from many individuals and groups. Everyone we met was passionate about this mahi (work) and treasured the opportunity to rethink how we approach tourism. We engaged deeply with the members of our Advisory Group, to whom we owe deep thanks for their unwavering commitment and the many hours spent in online workshops. Much of the Taskforce's engagement for this report has been done using online technologies, enabling us to maintain a low carbon impact. To lead by example and set a benchmark for the future, we will measure and disclose the carbon footprint for the full Taskforce process in our final report.
In this interim report, we present a set of strategic recommendations for systemic changes that are fundamental to transform the visitor economy. The recommendations cannot be cherry-picked but come as a package to create what we describe as 5 necessary Future States*. Underpinning these is an important mindset shift that acknowledges our world, and tourism in particular, as part of a larger living system. This report presents preliminary recommendations for each of these Future States. Subject to Ministerial feedback, we will determine the next stage of each recommendation and approach for the Taskforce.
Given the degree of change required, a number of the recommendations will require legislation that cuts across different areas of government and society. Today there is no dedicated legislation that has been purposely designed to regulate or manage tourism; and yet it presents a range of unique challenges that are not always appropriately covered by existing legislation.
To ensure the integrity of change over time, including through political cycles, the Taskforce proposes a new statute – Ngā Manuhiri o Aotearoa (The New Zealand Visitors) Act. This new Act of Parliament would address all the issues in one set of connected provisions, enabling a more coordinated approach specifically designed to give effect to the system changes we are recommending.
It will be obvious, and potentially a concern to some, that this report does not comment explicitly on defining a new target market for international visitors, the right volume of visitors to target, or the value in dollar terms that we should target to receive from international visitors.
The Taskforce has listened carefully to understand the problems that others see with tourism; and we have dug into those issues to understand them more deeply. However, we emphasise that our approach has not been to respond to problems or isolated issues – which is to address symptoms rather than causes. We have intentionally stepped back to understand how the visitor economy system works; how it would work if it was delivering social, cultural, environmental and economic wellbeing; and then focused on the changes required to achieve that transition.