Supporting Māori Tourism
Māori tourism adds a rich dimension to New Zealand's visitor experience, and helps set New Zealand apart from the rest of the world.
On this page
New Zealand Māori Tourism
New Zealand Māori Tourism is an independent incorporated society that promotes, helps and leads the Māori tourism sector to:
create rich cultural visitor experiences
play a leading role in how visitors experience our country and Māori culture
build commercial and cultural skills and leadership among Māori tourism operators
contribute to New Zealand's economy.
New Zealand Maori Tourism(external link)
New Zealand Māori Arts and Crafts Institute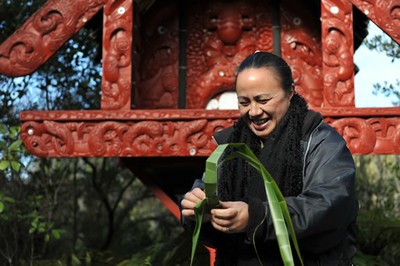 The New Zealand Māori Arts and Crafts Institute is located in Rotorua and trades as Te Puia.
The Institute promotes and encourages Māori art, crafts, performance and culture, and is one of New Zealand's leading tourism businesses.
Members of the Institute's Board of Governors are appointed by the Governor-General of New Zealand. The Minister of Tourism recommends Board members to the Governor-General.
We provide advice to the Minister of Tourism about the operations of the Institute.