Climate adaptation
On this page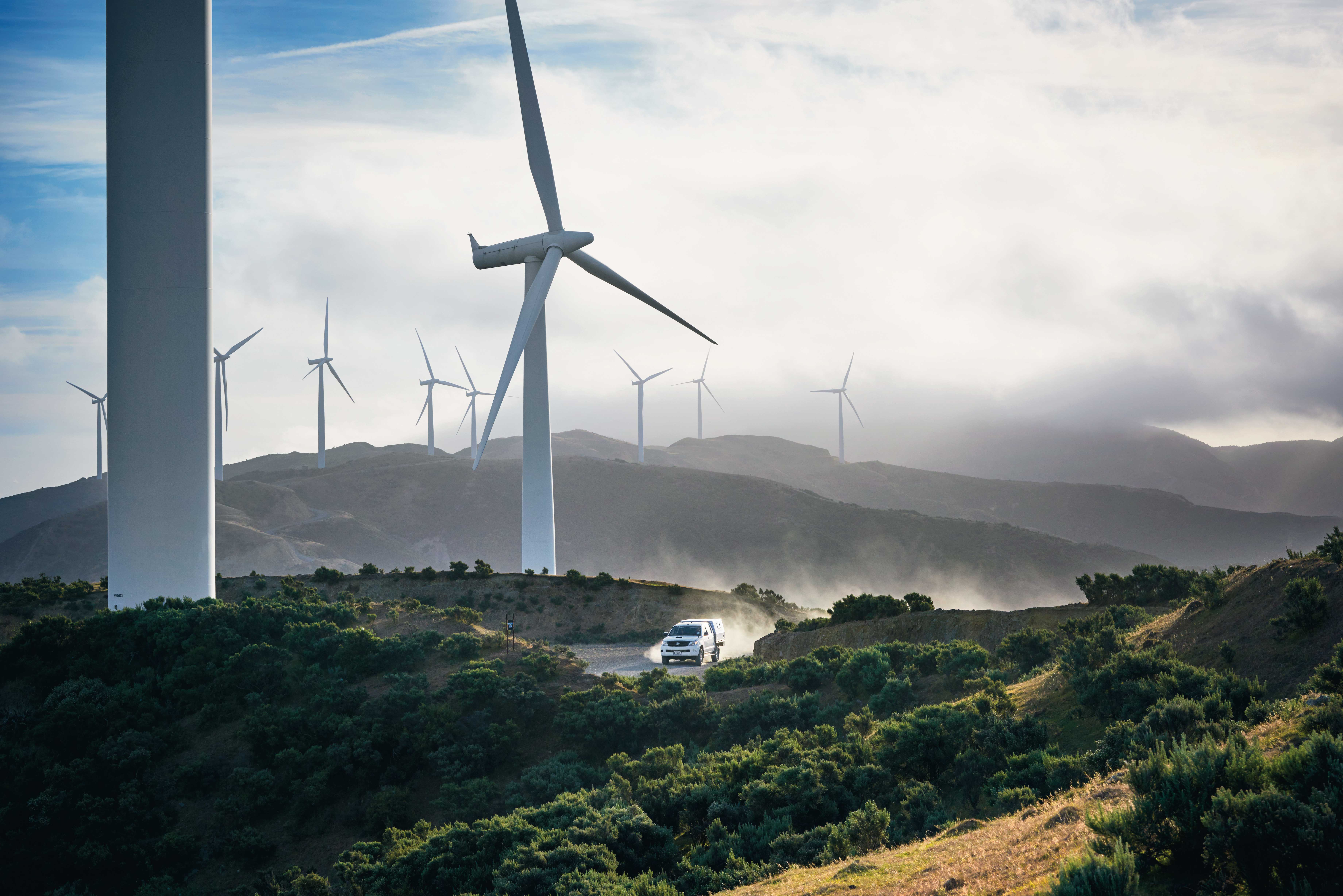 The Waikato Region Climate Roadmap highlights regional exposure to the impacts of climate change, and to policies to reduce emissions, given that regional per capita net emissions are 30% higher than the national average.
Climate Action Roadmap | He Mahere Ārai Āhurangi [PDF 3.5 MB](external link)
The Group noted that whilst the Waikato Region is rich in hydro-electric power generation, it is also home to the Huntly Power Station which is the country's largest carbon emitter. The people of Rāhui Pōkeka (Huntly) will be impacted once the power station transitions from coal. Along with emissions from the dairy and freight sectors, the Waikato region has a long road to travel to reduce its carbon footprint. Clean technologies are emerging, with Hiringa Energy building a hydrogen fuel station in Hamilton that will fuel heavy transport trucks.
The Waikato is also seeing an increase in drought and extreme weather events, which the Group has observed is already changing land use patterns. This trend will continue, particularly in the north and east of the region, as temperatures increase by 0.7 to 1.1 degrees, over the 2 decades to 2040.(external link)
Climate change projections for the Waikato region | What could this mean for Waikato?(external link) — Ministry for the Environment
Over the next 50 years, these changes will directly affect the dairy, aquaculture, forestry and horticulture workforce, and the impact will also affect workforces in supporting industries such as transport and manufacturing.
An assessment of the impacts of climate change in the Waikato region: Applying CMIP5 data(external link) — Waikato Regional Council
Waikato's coastal and northern sub-regions will be the areas most vulnerable to climate change. Based on greenhouse gas emissions, Waikato workers most impacted by climate change will be those in low-skilled roles in the agriculture industry, followed by electricity, gas, water and waste management and manufacturing industry. The workforce for more emissions intensive industries is clearly male dominated, with Māori accounting for a larger proportion of the high emissions intensive industry. The region also has a relatively high share of workers with no or lower qualification in high emission industries. From the industry emissions data those workers impacted most due to climate change adaptation would be mainly Māori males working in sheep and beef farming, and road, rail, transport and heavy manufacturing having no or low levels (level 1 to 3) qualifications. Dairy farming and livestock farming are particularly high emissions intensity industries that are a significant source of regional employment in Waikato region.
Internal MBIE RSLG team analysis based on climate change impacts on each industry due to emissions and corresponding estimated workforce impacts, calculated from 2019 employment and occupation composition of the industry.
The emissions exposure of workers, firms and regions [PDF, 1.9 MB]
The RSLG seeks to support a Just Transition, including iwi/Māori and hapori-led initiatives to identify where businesses and workers will need active support to transition to decent work, in sustainable future industries. Waikato Tainui has committed to being early adapters in the transition to a low emissions economy, for example.
The Waikato Climate Action Committee is developing a dashboard to monitor emissions, and leading action to transition to decarbonise and limit the impact of climate change, through the region's Climate Action Roadmap which includes support to increase:
Renewable energy generation including solar, biomass and wind (on and offshore)
Technology use to improve efficiency and reduce waste – for example, farms are using tools and calculators to understand their greenhouse gas numbers, and develop farm plans
Adaptation such as moving to climate-resilient and regenerative agriculture practices
The RSLG will draw on and support this work with a focus on education and up-skilling to mitigate and adapt to climate change at all levels (governance, management, and operational). Organisations and workers all need to understand and mitigate climate risks, and prepare for the transition required, including enlisting government support. Building on its environmental sciences expertise, University of Waikato has recently launched a new Bachelor of Climate Change and there is wider potential for upskilling towards green skills and green jobs across the region.
Climate adaption action
Identify how the impacts of climate adaptation will transform the Waikato economy and use this insight to form future recommendations and actions.
Case study: P
ū

niu River Care Inc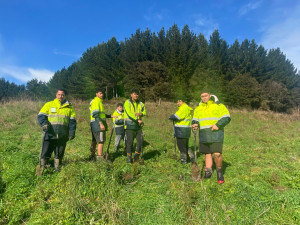 The Pūniu River flows from within the Pureora Forest past 4 marae, Mangatoatoa, Rāwhitiroa, Aotearoa and Whakamārama, through to Pirongia where it meets the Waipā River. The river gets its name from the Patupaiarehe (Māori mythical being of human form) that travelled down the river from the Pureora Forest seeking knowledge of the future by supernatural means. The Pūniu River holds a cultural significance to local marae hapu and iwi.
Pūniu River was once a rich source of freshwater kai and provided many swimming spots for the local people. Unfortunately, over time the health of the river has deteriorated and is no longer of a swimmable standard. In addition, the tuna stocks have depleted in some areas and there has been erosion to the riverbanks causing significant silt discharges.
Pūniu River Care (PRC) was formed in 2015 with the support of local kaumatua and key stakeholders, to enable local hapū to be involved in the environmental restoration and enhancement of the Pūniu River catchment, the wider Waipā and lower Waikato catchment areas, while providing employment and work experience opportunities for local people.
PRC CEO and 2021 Kiwibank NZ Local Hero of the Year, Shannon Te Huia, is particularly proud and excited about the opportunities that the Government's Kick Start to Work initiative will have for the restoration of the river. The Waikato Ministry of Social Development's (MSD) ongoing support for the programme will not only ensure the training and placement of 10 new people into employment, but it will also support the social enterprise of a native nursery, clean the local waterways, and provide support and employment in the local community.
The PRC employs around 45 staff, many of whom are now experienced horticulture and restoration project workers. PRC has a proven work delivery model for large scale eco-sourced native tree propagation, planting and restoration projects, with the goal of supplying 1.5 million eco-sourced native trees to restoration projects in 2022. To date, PRC has grown and planted over 1.2 million trees within the Waipā, King Country and Waikato regions. A total of 61.3 kilometres of fencing has been completed to date (2015 to 2021), using local fencing contractors.