Rakatahi | Te tumu taiohi
On this page
Situation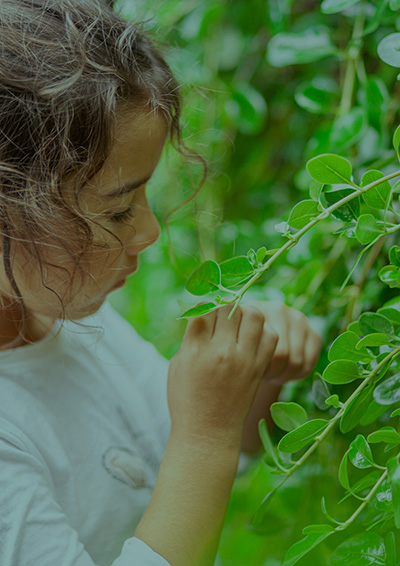 Southland Murihiku's rakatahi (youth aged 15-24) are the future of the labour market, economy and social fabric. They are the source of future innovation, and their ideas will be at the heart of our long-term response to environmental, technological, social, and economic changes. Supporting our young people through life, education, and employment is crucial to giving them the confidence they need to grow, develop, and become leaders in our region.
Regions thrive when their rakatahi can fully participate in and contribute to their community. Most rakatahi have the support they need to move from school to work, training or education, and to develop fulfilling careers. But a number of our rakatahi face additional barriers – reaching their true potential in life is not straightforward.
Youth employment action plan [PDF, 725 KB]
In Southland Murihiku, rakatahi make up just under 12% of the population. Within that group we know:
Southland Murihiku has a Not in Employment Education or Training (NEET) rate that is typically higher than the national average (13% vs 12% as at December 2021). There are several great regionally led initiatives underway to support these young people, and it is important we continue to build upon this platform.
In 2020, Southland Murihiku had more school leavers with NCEA levels 1 and 2 as their highest qualification compared to the rest of New Zealand. The number of school leavers with NCEA level 3+ and University Entrance was below the national average (Level 3+: 12% vs 15% and University Entrance: 36% vs 44%). This is likely a reflection of the industry and occupation demands in the region which do not necessarily require workers with formal qualifications – however, there are also significant differences in achievement levels by ethnicity and gender.
Southland Murihiku has an excluded or disadvantaged youth rate of 27% (4,200 young people) compared to 23% nationally (as at 2020). Resolving this has been a priority for the region, and there is opportunity for our RWP actions to further support this.
Barriers to youth employment

(external link)

— Employment New Zealand
Māori rakatahi are especially disadvantaged and have higher rates of exclusion and lower rates of education achievement.
As Southland Murihiku's population ages and competition for labour increases across New Zealand (and the globe), improving the outcomes for rakatahi is particularly important. The region's ability to retain, develop and attract emerging talent will support Southland Murihiku's growth into the future.
Alongside NEET, a focus on Youth at Risk of Limited Employment (YARLE) is important for Southland Murihiku. Limited employment includes those who are: not in the labour force, unemployed, enrolled in lower-level tertiary education, in minimum wage and/or underemployed for long or frequent periods.
The added focus on YARLE covers the areas that NEET may miss and is a policy concept in development, aimed at understanding how to support young people (aged 16-24) who cycle between low-paid short-term jobs, unemployment and/or lower-level tertiary education. It could also include short-term or insecure work, and jobs that do not provide opportunities for formal on-job training and progression into more stable and better paid jobs.8
Drivers of YARLE may include:
Experiencing intergenerational benefit dependency/contact with social welfare systems
Contact with Child, Youth and Family (CYF)/Oranga Tamariki and/or with the justice system
Being a young parent (particularly before age 19)
Leaving school with no or lower-level qualifications
There are many overlapping groups - rakatahi may only be part of a subgroup for a short period of time, and not all rakatahi who exhibit these risk factors will end up in limited employment.
Focusing on rakatahi who are at risk of poor educational outcomes and long-term unemployment, as well as those who already are, or are at risk of being, NEET is important.
Limited employment is a longstanding problem and a pressing issue for rakatahi. It is strongly linked to a higher likelihood of limited employment later in life, with negative implications for the health and wellbeing of both individuals and their whānau.8
Much of what distinguishes rakatahi who are most likely to end up with limited employment outcomes in adulthood, compared to their peers, is intergenerational in nature.
The pandemic is magnifying generational trends of limited employment for young people, with long-term social and economic costs. Employment issues will especially impact those who are already NEET/YARLE. COVID-19 risks are compounding established patterns of inequality.
Rakatahi employment is not just about individuals. Helping rakatahi to engage with work means supporting whānau and the communities around them, which is increasingly important considering New Zealand's ageing population.
The following table identifies some key issues and the impact they have on rakatahi:
| Trend | Impact |
| --- | --- |
| Increasing numbers of casual jobs | Growth in casual contracts and part-time work mean many rakatahi are in entry-level jobs, or in jobs for short periods of time. |
| A decrease in job quality | The jobs available to rakatahi may not give them promotion or development opportunities. |
| Many jobs across a lifetime rather than one career path | It is likely rakatahi will have up to three careers in their lives. |
| Getting a job from school is a process that needs significant support | Transitioning to employment now takes longer and there may be a number of obstacles to overcome (e.g., needing a drivers licence). |
| Qualifications and soft skills are needed to get a job | Employers are looking for 'soft skills' from the start. Soft skills are related to personal attributes, behaviours and attitude (e.g., communication skills, motivation, teamwork). |
| Entry level jobs require prior experience | Rakatahi often find it hard to get any kind of experience before looking for work. |
| Global workforce | Immigration and low-cost travel make a global workforce available to employers, so young people are competing with a wider market. |
| Automation is disrupting many jobs | Many entry-level jobs are gone. |
| People are working longer | The population is ageing, and people are retiring later. Later retirement results in employers retraining an older person to do entry-level jobs instead of hiring and training rakatahi. |
| Tertiary education is expected by employers | Access to tertiary education can be expensive and many low socioeconomic and ethnic groups are less likely to participate and achieve without additional support. |
Complications
Rakatahi are the future heart and soul of our communities. The world around them is very different to their parents', and they are still learning to navigate their way through it and into the future. It's important we continue to focus on supporting them.
A snapshot of some key trends particularly relevant to our rakatahi entering the workforce can be found in the Ministry of Business, Innovation and Employment (MBIE) and Ministry of Social Development (MSD), sponsored report The Attitude Gap Challenge. This paper identifies several international and national trends impacting the prospects of our rakatahi transitioning from education into the workforce.
The attitude gap challenge - A South Auckland employment and skills challenge [PDF, 5.95MB](external link) — The Auckland Co-design Lab
Transition to employment now takes longer and there are obstacles to overcome (e.g., needing a drivers licence). Rakatahi may have up to three careers in their lives and cycle through jobs on a short-term basis, as available jobs may not provide promotion or development opportunities.
The ageing workforce and later retirement age may see employers retraining an older person to do entry-level work instead of hiring and training rakatahi for these jobs. Rakatahi often find it hard to get any kind of experience before looking for work, and many entry-level jobs are quickly gone.
Access to tertiary education can be expensive and many low socioeconomic and ethnic groups are less likely to participate and achieve. However, many employers expect that potential staff will have tertiary qualifications – as well as adequate experience and 'soft-skills' – which rakatahi may struggle to acquire before transitioning to the workforce.
Across the region
There are misconceptions around rakatahi and employment, and beliefs that 'young people don't like working'. Encouraging a mindset of 'young people bring diverse opinions and innovative ideas' can help change these perceptions.
Clear progression pathways are needed to help rakatahi see their future in different careers and to attract our young people to different sectors.
Focusing on an intergenerational model that works with not only rakatahi, but also their whānau, will develop a stronger support system while also connecting sectors to more potential workers.
Employers told us
Many sectors find it difficult to market to rakatahi. They are unsure of how to attract young workers to fill jobs, creating a disconnect between rakatahi and potential careers.
The cost to train rakatahi is borne by the company, which is especially difficult when already short staffed, such as during the pandemic, and sectors are already strained.
Employers require different levels of experience and sector specific skills. Ensuring rakatahi are equipped with the right skills, and competencies to learn new skills, is vital.
Rakatahi told us
Mobility is an issue. Access to drivers licencing can be difficult and the geographic nature of the region means that there are public transport gaps.
Lack of support is a barrier for rakatahi across all ages and phases of their lives. Ensuring easier and equitable access to support and pastoral care services can help guide rakatahi to a better future.
Similarly, a lack of flexibility in employment restricts what jobs youth can, and are willing to, apply for. External factors (such as family, school or personal commitments) are not always considered by employers.
Questions
How can we best support rakatahi throughout education, training and employment? This includes supplying support and pastoral care across all areas when needed.
What can we do to prevent rakatahi from becoming NEETs or stuck in limited employment? What are the upstream causes we should focus on?
What can we do to improve mobility for youth? For example, pipelines for drivers licencing, public transport options, access to work, ensuring safety of our rakatahi (e.g., walking to/from work late at night, difficulty accessing work etc.).
How can we improve inclusivity in the workplace and change negative perceptions from employers about rakatahi?
How do we better equip employers to connect with and support/mentor our rakatahi?