Health care and social assistance | Te tōpuni oraka
On this page
Situation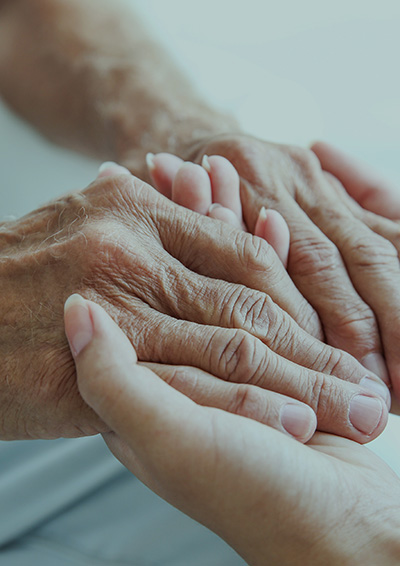 The health care and social assistance sector is fundamental to the health and wellbeing of the people of Southland Murihiku.
[This sector is covered by the sub-industry ANZSIC codes of hospitals, medical and other health care services, residential care services and social assistance services.]
The quality, availability and retention of the services provided in this area are of the utmost importance to local communities. As well as retaining the existing population, these services are a major consideration in attracting new people to the region.
In 2021, the health care and social assistance sector contributed $340 million (in 2021 prices) to the region's GDP (5.0% of total GDP) and employed 5,145 people (9% of the region's workforce). Of this number, around 1,500 are employed in hospitals and 1,000 in aged residential care facilities. Employment is projected to grow rapidly, as an aging population places increased demands on the sector. The sector could have a significant positive impact on the health and wellbeing of Southland Murihiku's population both by being a good employer and by ensuring the workforce suitably reflects the population it serves.
The health care and social assistance workforce has an older age profile compared to some sectors, is predominantly female, and has a higher share of part-time workers. While the sector has a large professional workforce it also relies on a significant number of essential workers. The Kaiāwhina workforce is vital to a well-functioning sector and provides entry-level employment opportunities for a wide range of people, accompanied with on-job training via Careerforce.
[Kaiāwhina is the over-arching term to describe non-regulated roles in the health and disability sector.]
Complications
Maintaining a right-sized and appropriately skilled health care and social assistance workforce is a perennial problem, not only at the regional level, but nationally and globally. These persistent difficulties have been amplified by the COVID-19 pandemic, particularly the impact of New Zealand's immigration and border settings. Skill and labour shortages are endemic across all aspects of the sector, from highly trained specialists right through to the Kaiāwhina workforce.
We note that change is needed across the health care and social assistance sector to address significant and ongoing gaps in provision. In this first iteration of the RWP, we have chosen to focus on the Aged Residential Care (ARC) part of the sector, which has been 'top of mind' for Southland Murihiku for quite some time. Nonetheless, many of the ARC workforce challenges that we have identified, are applicable across the entire sector (as are many of the solutions suggested in the action plan).
Across the region
Demand for health and social services will grow in Southland Murihiku over the years ahead. A key driver of demand will be the region's aging population, even if underlying population growth is slower. Keeping an older person healthy and independent often involve more health and social services than are needed for younger people.
New models of care are evolving to meet increased demand and complexity, requiring new and expanded skills sets.
The ongoing pandemic environment requires a focus on wellbeing, adaptability, and resilience, both for employees and organisations. The impact of the forthcoming national health system reform is unknown.
Employers told us
Growth in demand for ARC services and increasingly higher levels of complexity of care is set against a backdrop of significant staff shortages.
These shortages impact on quality and safety, and the ability to offer services. These impacts are compounded by low margins for ARC services and the regulatory/compliance pressures of the industry, including the need to maintain safe staffing levels.
Workers told us
High levels of demand for services have led to understaffing issues, with workload stress and burnout reported.
High pay differentials with District Health Boards (DHBs), and low differentials between ARC roles, contribute to difficulties in recruiting students and graduate nurses into the ARC sector.
There is a lack of defined pathways within the sector, both from Kaiāwhina roles, through to postgraduate education opportunities.
Questions
How do we attract and retain health care workers in a highly competitive environment - is there a clear off-shore strategy?
How do we ensure services are mana-enhancing and enabling?
How do we support the wellbeing of workers?
How do we grow, retain and develop the workforce in the context of an aging demographic (both the workforce and the demand for services)?
How do we manage critical labour and skill shortages in an increasingly competitive environment?
How do we manage wellbeing and resilience in light of understaffing and the ongoing pandemic environment?
How do we work within funding models that challenge the viability of the ARC sub-sector?
How do we develop skills to support new models of care and increased acuity?