Ngā aronga matua | Our areas of focus
To enact our aspirations and deepen our understanding of the challenges and opportunities involved in meeting them, we have chosen four initial focus areas, from which we have then identified several areas of commonality.
On this page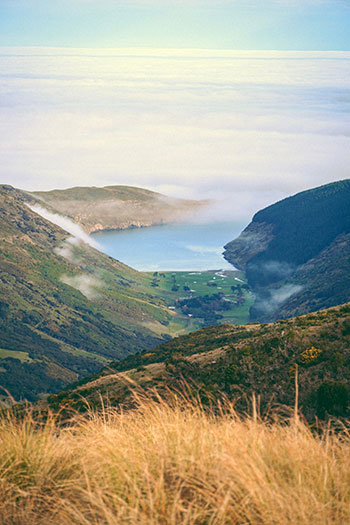 Here's why we chose these focus areas:
Rangatahi are the future of Canterbury and supporting them to unlock and achieve their full potential will have positive and long-lasting effects for the region.
Digital technologies are vital for our future economy and productivity in the region. The sector is high value and a key enabler for numerous other sectors. Growing the sector will support a more productive, sustainable, inclusive and resilient Canterbury economy.
The manufacturing sector literally helps keep food on the table and supplies us with the goods we use in our everyday lives. From food manufacturing and production to high-tech aero engineering, the manufacturing sector can help us meet the needs of today whist innovating for the future.
The health care and social assistance sector is fundamental to the health and wellbeing of the people of Canterbury. The services provided, and the quality and retention of those services, are critical to local communities and to the quality of life the people of Canterbury experience.
These four areas of focus have been analysed and tested with highly engaged stakeholders and partners which has enabled the RSLG to develop a set of actions that will move the region towards achieving our workforce aspirations. However, during the life of this Regional Workforce Plan, the RSLG will continue to include other key sectors and demographics. As our region evolves and matures, so will this RWP.
Te Whakarapopotonga o ngā Take ā-rohe | Summary of cross-cutting issues and the significant impact of immigration settings
The Canterbury labour market in 2022 is tight and there are a number of pressures on both the demand and supply of labour. In preparing this iteration of the RWP, our stakeholder engagement and data analysis has confirmed several overarching labour market challenges and issues that are common across a number of sectors and demographics in the region. If not addressed, these challenges may constrain economic growth, workforce development and worsen existing social issues. Identifying and acting to address these common issues will in turn help enable economic growth, improve labour market outcomes, and provide the tools our region and businesses need to expand and grow.
Immigration settings
The most significant issue currently influencing the Canterbury labour market is the impact of migration settings. COVID-19 has highlighted the region's reliance on skilled migrants to meet labour demands, and exposed the vulnerabilities of many industries when border settings constrain this. Having heard these concerns consistently across the community, this has been a significant issue that the RSLG have discussed regularly.
Access to overseas talent has been a key part of Canterbury's success over the last decade with 50,000 visas in the 2010s helping the region to meet immediate business needs. With changes to the skilled migrant visa system, there are concerns that new pay-rate-based immigration settings will penalise Canterbury, where both wages and the cost of living are lower when compared nationally. This is of particular concern as the region is also facing the imminent workforce impacts of an ageing population, whilst also trying to provide the labour supply and skills Canterbury needs to recover from the difficult operating environment the pandemic and associated supply chain disruptions have caused.
Cross cutting/region wide issues
Other key issues that have been identified across sector, business and employee levels include:
Widespread labour and skills shortages are constraining businesses to deliver, grow and expand. Canterbury has had a workforce shortage since the workforce rebalanced after the 2011 earthquakes.
Initiatives by industry and support agencies to improve skills and pathways for local workers are at, or near capacity, and there are indications that Canterbury is past full employment.
The impact of an ageing workforce on labour supply and the disproportionate effect of shortages sub-regionally.
The need to market Canterbury as an ideal place to live and work to attract skilled people to the region.
Negative perception of certain industries and a lack of understanding of the career options and pathways within them.
A need for better provision of careers advice and support in schools and in tertiary institutions.
The need to address diversity and inclusion challenges in the workplaces. Greater inclusion of, and support for, diverse groups of workers such as rangatahi, women, disabled people, Māori, Pacific peoples, older workers, job seekers, refugees, recent migrants and ethnic communities and the rainbow community (particularly the low proportion of women, Māori, and Pacific Peoples within some industries).
The need for greater collaboration between training providers and industry to improve the quality, supply and accessibility of education and training pathways.