Introduction
The Māori Employment Action Plan is part of the Government's Employment Strategy.
On this page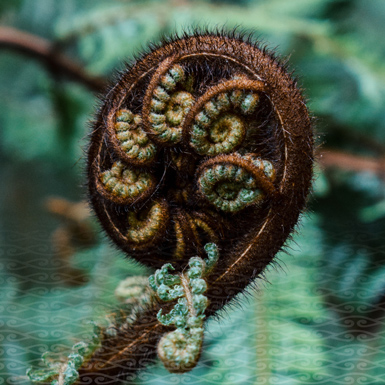 In 2019, the Government launched 'Our employment strategy: Everyone working to deliver a productive, sustainable and inclusive New Zealand' (the Employment Strategy). The Employment Strategy "… aims to ensure that all New Zealanders can fulfil their potential in developing skills, finding secure employment and engaging in rewarding careers." The Employment Strategy looks to create opportunities to help everyone of working age take part in the labour market, regardless of their abilities or employment goals.
Our employment strategy: Everyone working to deliver a productive, sustainable and inclusive New Zealand [PDF, 830 KB]
The Employment Strategy will:
build a skilled workforce, by ensuring the education, immigration and welfare systems meet business needs and support lifelong learning
support industries and regions to thrive, so that everyone gets a fair share of our prosperity
support workplaces to modernise, to create a landscape that supports productive and sustainable workplaces as we face a changing world of work
respond to the changing nature of work in an equitable way, by partnering with businesses and workers
ensure that our labour market is inclusive and that anyone who wants to participate in the labour market can access decent work.
The Employment Strategy has 7 population-focused employment action plans, to ensure that people who consistently experience negative outcomes in the labour market get the support they need to develop their skills and achieve their potential with fulfilling careers. This Action Plan focuses on Māori. The other 6 action plans will also have a positive impact on Māori; many include actions that specifically support Māori. This Action Plan will align with them. These action plans have been developed collaboratively with the agencies responsible. (The other 6 population groups are: young people; disabled people; Pacific people; women; older workers; and refugees, recent migrants and ethnic communities.)
The Employment Strategy is also supported by a variety of other policies, programmes and initiatives, to improve the working lives of everyone in Aotearoa New Zealand.
The Government is committed to creating change for current and future generations of Māori. Throughout the motu, government agencies have strong relationships with Māori, including iwi, hapū, Māori specialists, Māori businesses and other Māori entities. Through these relationships, Government will continue working towards our other commitments (including those arising from the Treaty Settlement process) while implementing this Action Plan to achieve the best outcomes for Māori.
The Action Plan is a living document. This means we will continue reviewing and updating it as actions are implemented and completed, and to respond to external factors such as changing labour market conditions.
The glossary contains te reo Māori words and phrases that are commonly used in the Action Plan (annex 1).
Glossary and common abbreviations
The focus
The Action Plan focuses on how employment, education and training can support Māori to achieve their aspirations. The EET system includes:
education services from early childhood to tertiary education
training services, including workplace-based training
careers advice and guidance
employment services
the rules and regulations for employment, including health and safety
workplace policies and practices.
Many factors influence people's ability to take part in the labour market.
Poor health can limit people taking part in education, training and work, including being able to travel to and from work. Poor mental health can reduce a person's ability to maintain employment and stay in the labour market. Mental health can also impact on employee performance, absenteeism, accidents, and staff turnover.
Access to caring support can determine what kind of work, and how much work, people undertake. The affordability and the location of caring services and support affects whether people can access them.
Access to transport affects people's ability to take up employment in their rohe or further afield. People can have greater or fewer options depending on what transport is available.
Interaction with the justice system can help or hinder people having employment. A criminal record can prevent people from securing work, especially if they experience prejudice during recruitment processes. On the other hand, parts of the justice system, like the Employment Relations Authority, can help employees and employers overcome difficult employment issues.
Quality, affordability and location of housing also affects the kinds of work people can undertake in their rohe.
Economic and regional development can create new education, training and job opportunities. Support for Māori businesses also creates opportunities and can help improve social and economic outcomes.
Commitments outside of paid employment (such as childcare; other caring responsibilities; volunteer work; and commitments to marae, iwi and hapū) can affect how much time people can or want to commit to paid work. Working for whānau, hapū and iwi is important to mana motuhake and rangatiratanga; it can also enable other whānau members to be in paid employment. The value of this work can be overlooked by focusing solely on paid employment.
These factors all contribute to people's involvement in the labour market and its outcomes. However, they are not the focus of the Action Plan. The Government is doing other work to improve outcomes for Māori in these areas.
Government commitment to improve outcomes for Māori
The Action Plan is one of several tools in the Government's kete to improve labour market outcomes for Māori, and the lives and wellbeing of Māori communities. Many of these tools have been developed with Māori communities.
He kai kei aku ringa – The Crown–Māori economic growth partnership
The partnership's goals to achieve "greater educational participation and performance" and a "skilled and successful workforce" align with the Action Plan.
The statement of national education and learning priorities (NELP) and Tertiary Education Strategy (TES)

(external link)

— Ministry of Education website
The NELP and TES outline the Government's education priorities to ensure the success and wellbeing of all learners. All places of learning use them to develop their own strategies and frameworks to report on national and local priorities. The NELP and TES include putting learners at the centre; removing barriers to education; and providing learning that is relevant to New Zealanders today and throughout their lives.
Ka hikitia – ka hāpaitia | The Māori education strategy

(external link)

— Ministry of Education website
The strategy supports the Education and Training Act 2020, NELP and TES to develop an education system that honours and gives effect to Te Tiriti and supports the Māori–Crown relationship. The strategy sets out the Government's aspirations for Māori learners, and their whānau, hapū and iwi, to achieve these outcomes:

Te Whānau. Education provision responds to learners within the context of their whānau
Te Tangata. Māori are free from racism, discrimination and stigma in education
Te Kanorautanga. Māori are diverse and need to be understood in the context of their diverse aspirations and lived experiences
Te Tuakiritanga. Identity, language and culture matter for Māori learners
Te Rangatiratanga. Māori exercise their authority and agency in education.

Whakapūmautia, Papakōwhaitia, Tau ana – Grasp, Embrace and Realise [PDF 2.13MB]

(external link)


The Ministry of Education has excellent education relationships with iwi. Whakapūmautia, papakōwhaitia, tau ana sets the approach and outlines their shared goal of "Māori achieving education success as Māori". The 2 learner outcomes most relevant to the Action Plan are:

Māori learners working with others to determine successful learning and education pathways
Māori learners gaining the universal skills and knowledge needed to successfully participate in and contribute to Aotearoa New Zealand and the world.

Tau tai te reo | The Māori language in education strategy

(external link)

— Ministry of Education website
This strategy sets out the Government's goals for all learners. It provides a framework to coordinate programmes and services that support te reo Māori in Māori-medium education and English-medium education.
Welfare overhaul

(external link)

— Welfare Expert Advisory Group website
The Government's commitment to overhaul the welfare system responds to recommendations by the Welfare Expert Advisory Group in its 2019 report 'Whakamana tāngata'. This work aims to improve welfare outcomes for Māori. Cognisant of Te Tiriti, it will consider the welfare system's settings; develop a Māori values framework that underpins them; and review the purpose and principles of the Social Security Act 2018.
Te pae tata – te rautaki Māori me te mahere mahi

(external link)

— Ministry of Social Development website
This Māori strategy and action plan honours the Government's commitment to Te Tiriti. It aims to embed te ao Māori principles into MSD by prioritising whānau aspirations through actions like integrating te reo me ōna tikanga into everyday practice, building genuine partnerships and enabling 'by Māori for Māori' practices.
Māori Economic Resilience Strategy (MERS)

(external link)

— Te Puni Kōkiri website
Te Puni Kōkiri (TPK) leads this cross-agency strategy to support Māori to recover and thrive in a COVID-19 environment. MERS builds resilience for Māori to better withstand future economic shocks, and reshape the status quo to create a more sustainable, resilient and inclusive economy for Māori. MERS consists of a suite of programmes under three pou: skills and workforce, community resilience and infrastructure, and enterprise. TPK is also focusing on housing, employment and enterprise which aligns with MERS and contributes to achieving its goals. Progress on MERS is maintained through regular reporting to the Economic Chief Executives Forum, working with key agencies to identify programmes and activities, improving cross-agency data collection and reporting, and highlighting progress, gaps and opportunities.
He Ara Waiora

(external link)

— Treasury website
This framework is used by the Treasury and the public service. It responds to the Treasury's vision of lifting living standards through a tikanga-based approach to waiora. The framework gives an indigenous and uniquely Aotearoa New Zealand perspective on defining and curating a tikanga-based approach to wellbeing.
Child and youth wellbeing strategy

(external link)

— Department of Prime Minister and Cabinet website
This cross-agency strategy has a strong focus on improving education outcomes for tamariki Māori and employment opportunities and outcomes for rangatahi Māori. Improving the lives of tamariki and rangatahi Māori, so they are healthy and happy to learn and thrive is vital to their employment.
Economic plan for a productive, sustainable and inclusive economy
This plan identifies the main shifts needed to tackle the long-term economic challenges that Aotearoa New Zealand is facing. The plan focuses on investing in people and jobs; preparing for the future; supporting small businesses, entrepreneurs and job creators; and continuing to position Aotearoa New Zealand globally.
The National Iwi Chairs Forum (NICF) Pou Tangata workstream
This workstream reflects the wishes of the Crown and NICF to strengthen their Tiriti partnership to improve the lives of tāngata whenua and all New Zealanders on agreed priorities as set by Ministers and Pou Tangata Chairs. One workstream priority is working with MSD on a whānau-centred programme to overcome employment inequities.
He Takeunetanga Rautaki – Strategic priorities for Te Puni Kōkiri

(external link)

— Te Puni Kōkiri website
The strategic priorities centre on building Māori economic resilience, supporting te ao Māori, and enabling equitable and effective public sector performance for Māori.
The Whānau Ora outcomes framework
This framework is an approach to improving whānau wellbeing that puts whānau at the centre of decision-making.