New Zealand researchers create world-first stroke detection technology
The Ministry of Business, Innovation and Employment (MBIE) has awarded a team of researchers from the University of Otago and Victoria University of Wellington the Endeavour Fund's highest rating of Gold Status for their research into the feasibility of using portable nuclear magnetic resonance (NMR) sensor technology to help detect strokes and diagnose brain injury.
On this page
The ground-breaking technology aims to monitor oxygen levels in the brain – in particular identifying low oxygen levels in the brain which can lead to strokes and cause irreversible damage to vital organs. Strokes are the principal cause of adult disability in the world and can also result in death. For clinicians to be able to intervene, a quick diagnosis is essential however current tests to measure oxygen levels in the brain are invasive and expensive, and treatments are a time consuming and difficult process.
While having coffee with a colleague late 2014, Associate Professor Shieak Tzeng was venting his frustrations about the difficulties of monitoring what was happening inside a brain. His colleague mentioned that he knew of a project developing nuclear magnetic resonance (NMR) sensor technology for use in a variety of fields. Immediately, Professor Tzeng knew this technology could be adapted to medicine and used to detect levels of oxygen in the brain.
A team of eight bioengineers and physiologists from the University of Otago's Wellington Medical Technology Group, led by Professor Tzeng, received $1 million funding through the 2015 Endeavour Fund to explore whether a portable NMR sensor could be developed to measure oxygen levels and diagnose brain injuries.
"NMR is a phenomenon that helps us to understand the structure of molecules; it can be used to examine what molecules are inside a liquid or solid," explains Professor Tzeng.
"Our initial findings from the research were very positive and indicated that measuring blood oxygenation with portable NMR sensor technology is possible. There is currently no way to adapt our treatments based on individual needs. Our technology has the potential to change that, and our team is working hard to make that a reality."
This research resulted in the team designing their first prototype portable NMR sensor with the goal of supporting clinicians in making faster diagnoses and improving survival rates. The team also received an additional $1 million funding through the Endeavour Fund 2017 to explore if the sensor could be used to detect other important indicators.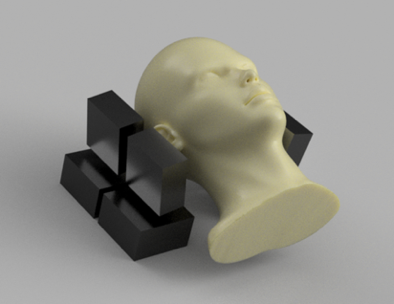 "Our previous research showed that we could use an NMR sensor device to quickly and accurately measure brain oxygenation levels. With the additional funding we are looking into whether the sensor could detect a wider range of biomarkers, such as molecular diffusion in tissue, and blood flow levels to tissue," says Professor Tzeng.
Through 2019, the team will be continuing their research into sensor technology while also focussing on submitting patents and leveraging commercial investments to get this world-first technology into the market.
"We have the right team, and our team members have the right mindset. We believe that 'when they say you can't, they show you their limits, not yours.' Because of this mindset, we're not afraid to innovate. We want to prove that a can translate an idea into practice. Our research shows that small teams in New Zealand can create world-class and revolutionary innovative technologies," says Professor Tzeng.