International events
The Innovative Partnerships team attends international conventions and conferences to enable research and development intensive businesses to connect, collaborate and invest in New Zealand.
On this page
BIO2020
Innovative Partnerships is leading a New Zealand delegation to BIO2020 the largest global convention of biotech and pharma leaders held in San Diego, USA, 8-11 June 2020.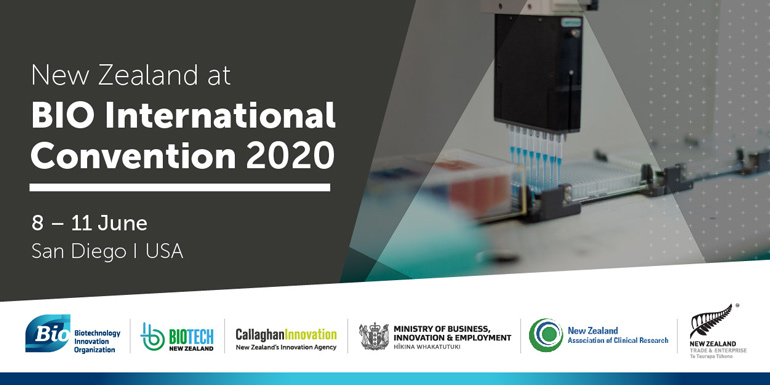 New Zealand's bioeconomy is underpinned by a long tradition of applying research to wide ranging issues in human and animal health, food, agriculture and energy. The New Zealand delegation at BIO2020 includes companies and commercialisation offices representing all parts of our burgeoning biotech industry. Come and visit us on booth #5013!
Learn more about the delegation to BIO2020(external link)
More information on New Zealand's bioeconomy and biotech strengths:
Last updated: 21 January 2020
Last reviewed: 22 January 2020