Environment phase of the Tourism ITP Leadership Group members
To lead the development of this phase of the ITP, a Leadership Group has been established.
On this page
The group is co-chaired by representatives from industry, government and unions: Laurissa Cooney (Independent Director at Air New Zealand, Chair Tourism Bay of Plenty Board), John Crocker (National Secretary of Unite Union) and Heather Kirkham (General Manager of the Tourism Branch at Ministry of Business, Innovation and Employment).
Laurissa Cooney (co-Chair: Industry)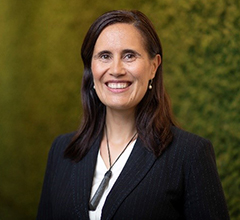 Laurissa is a Fellow of the New Zealand Institute of Chartered Accountants, and a Chartered Member of the Institute of Directors in New Zealand. She has previously held senior manager, auditing and consulting roles with Deloitte in New Zealand and Deloitte Touche in London and was the Chief Financial Officer for Te Whare Wānanga o Awanuiārangi.
Laurissa currently serves as the Chair of Tourism Bay of Plenty, and is an Independent Non-Executive Director for Air New Zealand, Goodman Property Ltd, Accordant Group Ltd and Aotearoa Circle and a Trustee on the Charitable Investment Trust for Ngāi Tai ki Tāmaki. She also holds a role as co-chair for the Aotearoa Circle Visitor Economy Adaptation Roamdap. Laurissa is also a Committee Member of the Chapter Zero NZ Steering Group.
Laurissa is of Te Āti Hau Nui a Pāpā Rangi (Whanganui) descent.
John Crocker (co-Chair: Union)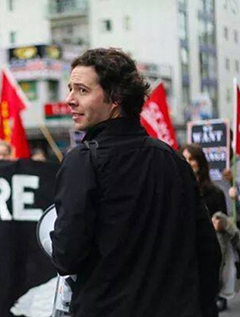 John is the National Secretary of Unite Union, a hospitality union, and is an enrolled barrister and solicitor of the High Court. He has extensive experience advocating for hospitality workers individually and collectively.
He has worked at Unite since 2013 and also took a sabbatical to work for the NZ Council of Trade Unions as the Policy Analyst – Health and Safety. He worked on the Holidays Act Taskforce and previously worked in hospitality himself.
Heather Kirkham (co-Chair: Government)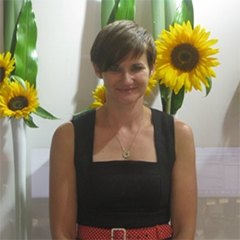 Heather Kirkham has recently been appointed as the General Manager, Tourism.
She previously worked in a range of senior roles in both the public and private sectors, including the UK and New Zealand Treasuries.
She has been an economic advisor to the then Minister of Finance, Hon Dr Michael Cullen, and held senior roles at Contact Energy and NZX. Immediately prior to this role she was a Director at MBIE responsible for the establishment of Regional Skills Leadership Groups.
Benedict Ferguson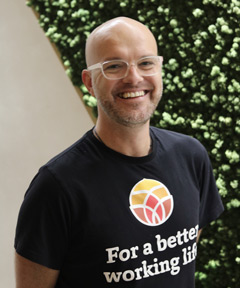 Benedict has recently started his second and final term as President of the Public Service Association Te Pūkenga Here Tikanga Mahi, Aotearoa New Zealand's largest union.
Benedict has a strong interest in worker participation and elevating the voice of Maori, Pasifika Women and Youth.
Ewan Mackie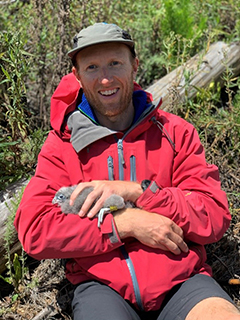 Ewan is Ski Area Manager of Treble Cone Alpine Resort and leads up conservation and sustainability within Realnz. Ewan works within a team dedicated to putting conservation at the heart of the guest experience and is focused on how our tourism industry can deliver positive outcomes for our environment & communities. He chairs the sustainability committee for the Ski Areas Association of New Zealand (SAANZ) and was part of the TIA Carbon Challenge reference group, along with multiple charitable roles.
Ewan has worked in the ski & tourism industry for the last 20 years, from front line positions to senior management. A passionate advocate for people and the natural world and how they must be considered as one.
James Dalglish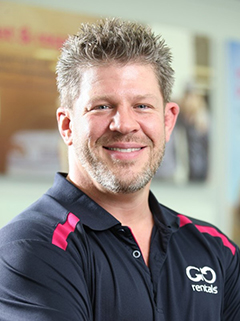 James is the Chief Operating Officer at GO Rentals and has been a passionate business and tourism leader for over 20 years. During his time with GO, the multi award winning car rental company has become a market leader in New Zealand. GO is recognised for its innovation within the sector and industry leadership on issues such as driver safety. As a Company Director at GO, council member of the Rental Vehicle Association and board member of Tourism Industry Aotearoa, James has extensive industry governance experience. James is proud to help lead a business focused on sustainable growth and innovation through industry leading technology.
Jo Allison
Photo and bio to come.
John Barrett
John Barrett (Ngati Toa, Te Ati Awa and Ngati Raukawa ki te tonga) is the managing director and founder of Kapiti Island Nature Tours and Nature Lodge, a family operated, multi award winning, tourism business located on Kapiti Island.
Through his involvement in the tourism industry over the past forty years (including interactions with nature, indigenous and community-based tourism in New Zealand, Australia, Pacific nations, USA, Canada and, and other parts of the globe) John has experienced and learned from a wide range of tourism, community and economic development projects that have enhanced local and regional communities.
John also has over 35 years of management and governance experience in a range of private and public organisations, and is a founding member on the Leadership Council of World Indigenous Tourism Alliance, a past Director of Tourism New Zealand, a past Chair of New Zealand Māori Tourism Council and a past director of New Zealand Tourism Industry Training organisation.
Not surprisingly, John's interests (when time away from family and business permits) are nature-based tourism, Māori and international indigenous tourism development and local/regional economic development.
Kanika Jhunjhnuwala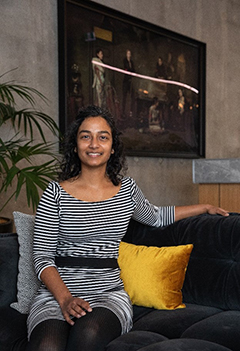 Kanika Jhunjhnuwala is the Executive Director – Sustainability & Environment of Hind Management. Sudima Hotels, Hind Management's premium brand, is widely recognised and awarded for its sustainability, diversity, and access achievements. In 2019, Sudima received New Zealand's Supreme Tourism accolade.
Kanika is a member of the Institute of Directors and is passionate about creating impact through her personal and professional career. She is always looking for ways to increase her impact and the next challenge. She studied physics and environmental engineering and worked on environmental economic models to inform policy decisions in New Zealand. Her focus is now to help transform businesses by ensuring they are applying a long-term, ESG lens and increasing their measurable, positive impact. She secured a $100M Sustainability Linked Loan for Hind Management making it the first hotel company in the Pacific. Recently, she founded the Hotel Industry Sustainability Group and is engaging with other accommodation providers to lift the industry's sustainability base line and ensure a just transition. In her spare time, she enjoys spending time in nature rock climbing, scuba diving and hiking.
Kiri Goulter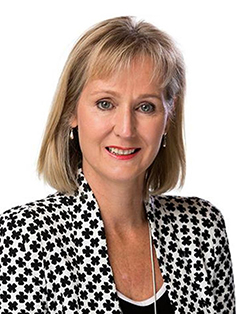 Kiri has extensive experience in tourism and economic development and specialises in destination management. Kiri is currently the Director of Destination Management for Regional Tourism New Zealand (RTNZ) supporting the adoption of a destination management approach across NZ's regions. Prior to RTNZ, Kiri led the development of MBIE's Destination Management Guidelines. She was the CEO of Hamilton & Waikato Tourism and has held tourism development roles with Tourism New Zealand and Enterprise Northland. Kiri's experience includes directorships in Education, Business, and Economic Development, and is currently a Trustee of Te Awa River Ride Trust, and governing a Thermal Spa development in the Waikato.
Kauahi Ngapora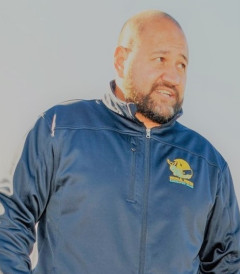 Ngāi Tahu (Ngāti Kurī of Kaikōura), Waikato-Tainui (Ngāti Hauā/Ngāti Māhanga)

Head of Operations/Chief Operations Officer for Whale Watch Kaikōura (WWK), one of New Zealand's leading and most recognized Māori tourism experiences and a multi-national and international award-winning marine nature-based tourism company.

30-years' experience across a range of roles within Tourism, Business, Māori tourism and Maritime sectors

Currently a Member of the Tourism New Zealand Board, its Remuneration Committee and Deputy Chairman. Tourism sector representative on the Kaikōura Marine Guardians (ministerial advisory committee to the Ministers of conservation and Fisheries). Director of Whale Watch Australia Pty Ltd and a member of the New Zealand International Conservation and Tourism Visitor Levy Investment Advisory Group.

He is also a past member of The Tourism Industry Aotearoa Board and its Operation, Audit & Risk Committee, Tourism Infrastructure Fund Panel and the founding Chairman of Destination Kaikōura.

In 2018 he was privileged to be awarded the Outstanding Māori Business Leader Award at the University of Auckland's Aotearoa Māori Business Leaders Awards.
Kiri Hannifin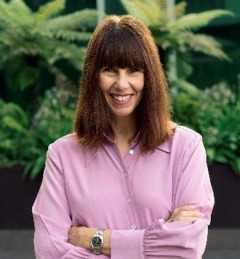 Kiri joined Air New Zealand in November 2022 as the Chief Sustainability Officer, a newly created executive position recognising the importance of sustainability across all aspects of Air New Zealand's operations and the increased focus the airline is placing on addressing its environmental impact.
Before joining the airline, Kiri was on the leadership team of Countdown/Woolworths New Zealand where she was responsible
for Sustainability, Corporate Affairs, Health and Safety, Quality and Food Safety. Within this role she spearheaded the company's programme to reduce emissions, managed the health, safety and wellbeing of the company's 21,000 staff and led its internal and external stakeholder management activity.
Kiri has a LLB and BA (Political Science) from the University of Canterbury.
Marguerite Fitzgerald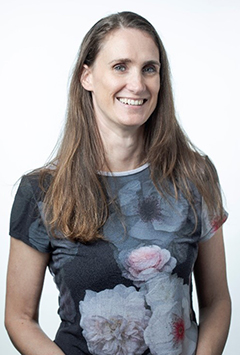 Marguerite Fitzgerald leads Australia's largest cruise organisation as President of Carnival Australia and P&O Cruises Australia, which, as the world's only cruise line with its operational team in Australia, is renowned as the home-grown cruise line having operated from Australia for nearly 90 years.
Marguerite previously worked at Boston Consulting Group in Miami for 11-years, where she led BCG's global lodging and leisure practice, as well as its global strategy business.
She brings an overall 2 decades of strategy and operational experience in leisure travel across airlines, cruise lines, theme parks, hotels and resorts. In this position, Marguerite worked closely with Carnival Corporation and its signature brands, and her knowledge and expertise of the cruise industry encompasses key facets including commercial, hotel and marine operations.
Mana Newton
Photo and bio to come.
Mary-Liz Tuck
Photo and bio to come.
Miro Harré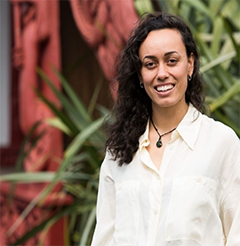 Miro (Ngāti Maniapoto, Ngāti Porou) is Director Regenerative Transformation at NZ Māori Tourism where she is leading the co-creation and implementation of a regenerative programme for the Māori tourism sector.
Miro has an enthusiasm for exploring new contexts and conditions that enable people and ideas to thrive. She has worked across the private and Māori sectors, and with government, and is passionate about the role of indigenous knowledge in the design of our current and future innovative systems.
Miro has a particular interest in the expression of storytelling and values within strategy. During her time in management consulting, Miro worked across strategic projects involving creative stakeholder engagement, the design of wellbeing frameworks, and commercial feasibility. She has also collaborated with teams to understand the implications of ESG reporting (Environment Social Governance) on organisations and industry, particularly concerning stakeholder impact and prioritisation. More recently Miro has been working at the intersection of product and experience, exploring the interconnectedness of key sectors in the Aotearoa New Zealand economy. Moving between our tourism and primary sectors, Miro has gained insight into the opportunity that lies in leveraging our collective network values and assets to enhance the overall sustainable benefits of our New Zealand export economy for our people and consumers.
Outside of work Miro enjoys returning to our native bush, ocean, and coastlines and grounding her feet on her tūrangawaewae ('standing place') in Oratia.
Rebecca Ingram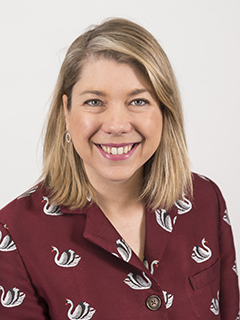 Rebecca Ingram was appointed to the role of Chief Executive at Tourism Industry Aotearoa (TIA) in March 2022. Rebecca joined TIA from 7 years at Tourism New Zealand (TNZ), where she held various roles including General Manager of New Zealand and Government Relations. She was previously responsible for TNZ's PR and Major Events, leading a global team across 10 markets in showcasing the best of what New Zealand has to offer to visitors.
Rebecca has 20 years of leadership, marketing and communications expertise, with proven experience delivering successful business strategies, engagement and advocacy programmes and leading complex transformation in her time at both Spark (then Telecom) and Chartered Accountants Australia & New Zealand.
Rebecca is excited to be part of TIA at a critical time in the tourism industry's history and is looking forward to playing an active role in the re-emergence of tourism for the benefit of Aotearoa.
René de Monchy
René de Monchy joined Tourism New Zealand in August 2015 bringing 20 years' global experience in consumer-led businesses including local and international marketing roles for Fonterra and Heineken and Asia Pacific Breweries in Singapore.
René was appointed Chief Executive of Tourism New Zealand in April 2021. Before this, René was Tourism New Zealand's Director Commercial. In this role René led a team across 15 offices in 14 countries responsible for identifying key markets and audiences to target for travel to New Zealand. René also led the development of Tourism New Zealand's Aviation Strategy to guide partnerships with international airlines including establishing Memorandum of Understandings with major airlines including Air New Zealand.
Richard Capie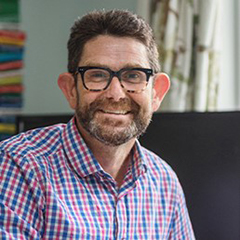 Richard is General Manager for Conservation Advocacy and Communication at Forest & Bird. He joined Forest & Bird in 2022 and has a background in executive and governance leadership positions in public, private and non-profit organisations in both Aotearoa and the UK. He has an MSC from London School of Economics and an MA from the Australian National University. Richard is a passionate mountain biker, tramper and is at his happiest exploring New Zealand's natural environment with his family.
Robert Broughton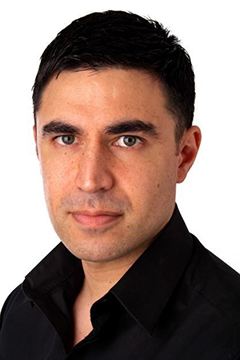 Proudly Ngāti Porou and Ngāti Kahungunu, my focus has always been ensuring the betterment of he tangata – where people are placed front and centre in harmony with our natural world, Te Ao Maōri and commercial industry. As such, I am committed to equal rights for both Maōri and non-Maōri and I strive to empower workers through action and agency. I have worked for a number of decades in various areas of the aviation industry (including my current position as Inflight Service Manager at Air New Zealand) with previous roles in the Royal New Zealand Air Force, media and communications, and most recently the Aotearoa New Zealand Ministry of Foreign Affairs and Trade. This afforded me the unique opportunity to assist the negotiations of the UK and EU free trade agreements as part of the Trade and Economic Development team. It is with a great deal of passion, privilege and humility that I join the ITP Tourism Leadership Group researching what are arguably the most pressing issues facing not only our people but our planet.
Ruth Isaac
Ruth Isaac is Deputy Director-General Strategy and Policy at the Department of Conservation. She leads the group that develops the frameworks and outcomes for the conservation system, oversees DOC's international engagement, and leads advice to Ministers on policy relating to conservation outcomes. The interface of tourism and DOC, and tourism and the environment, are some of the key focus areas for her group working in tandem with the Biodiversity, Heritage and Visitors group in DOC. Ruth has recently joined DOC from MBIE, where she led groups working on labour market policy, Regional Skills Leadership Groups, and immigration. This has included significant work with the tourism industry on a host of workforce m atters. Ruth has extensive public sector experience, having worked across economic, social and fiscal policy areas and leading major reform programmes.
Trent Yeo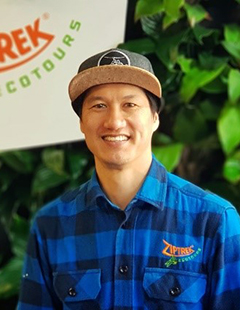 Trent Yeo founded Ziptrek Ecotours in Queenstown, 2009 as the first zipline tourism company in Aotearoa, New Zealand. Ziptrek is a sustainability-focused business providing personalised zipline and tree based guided tours that create place-making stories to thousands of guests.

Trent Yeo was past winner of the Emerging Tourism Leader at the New Zealand Tourism Awards and Ziptrek is currently a Qualmark 100% Pure Experience winner. In the last 3 years Trent has served on many collaborations including the Tourism Sustainability Commitment, Insights and Data, New Zealand Tourism Futures Taskforce Advisory Group, Queenstown Lakes' groups on Tourism, Destination Management, Affordable Housing and Startup Ecosystem and Wellbeing.
Trent has served in a number of governance roles and is a strong sustainability advocate. He is former licensee and curator of TEDxQueenstown, operations for TEDxScottbase and is a regular speaker and panellist on sustainability, education, tourism and entrepreneurship programmes and events.
Trent is a staunch advocate that New Zealand should and can lead the world's most sustainable tourism industry.
Last updated: 04 January 2023