Working in partnership with others
On this page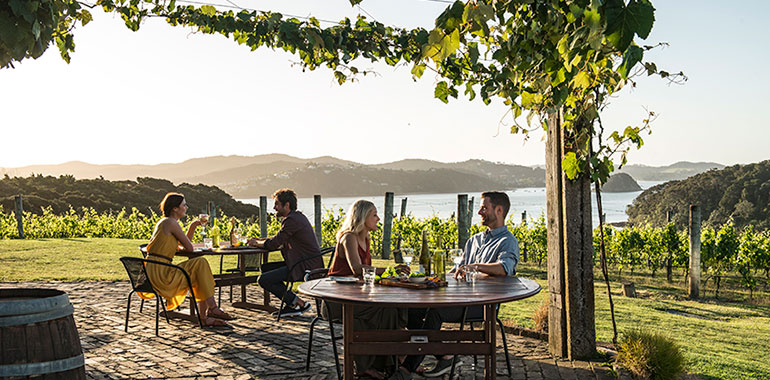 We need to build more meaningful partnerships.
To achieve the vision for tourism and transition the sector to a more regenerative model where our unique stories can be brought to life, we need to build more meaningful partnerships. This includes with Māori, industry, businesses, regions and communities.
Government cannot achieve the outcomes alone. We need everyone – Treaty Partners, central and local government, the tourism industry and New Zealanders to work together to manage and mitigate the impacts of more visitors as the sector rebuilds. Each actor plays an important role in the tourism system with our shared responsibility underpinned by whanaungatanga.
Many of the levers for change lie outside the tourism portfolio, and there are opportunities for greater coordination across Government to achieve the transition. The cross-cutting nature of tourism means that broader government strategies and work programmes will impact the tourism system, such as the immigration rebalance, Reconnecting New Zealanders, conservation reforms and Emissions Reductions Plans. Through the Government's role as a steward of the system, we coordinate work across these portfolios to ensure the tourism system functions effectively.
Two key examples of partnership in the tourism space are:
Tiaki – Care for New Zealand
Tourism data co-governance
Tiaki – Care for New Zealand
Tiaki – Care for New Zealand was created through a collective desire to share a connection to the natural world, inspiring and helping visitors to travel safely and conscientiously. The kaupapa is about taking a te ao Māori approach to influencing the behaviour of visitors in Aotearoa.
The strategy and direction of Tiaki is guided by a collective of seven organisations across public and private sectors and an independent Tikanga Advisor, while organisations right across the tourism industry help to bring the kaupapa to life.
The Tiaki Promise is a commitment to care for Aotearoa, for now and future generations. It has a set of guiding principles for visitors to follow, showing them how to contribute to preserving and protecting our land. These principles include protecting nature, keeping New Zealand clean, being prepared, driving carefully, and showing respect.
By following the Tiaki Promise, visitors are making a commitment to act as a guardian, protecting and preserving Aotearoa during their visit.
Case study: How to exercise Tiaki in practice
The Tiaki website provides practical examples of how visitors can exercise Tiaki. For example, to protect nature, visitors should:
Give wildlife space, for example if encountering seals or sea lions, keep a distance of at least 20 metres.
Leave your drone at home because the use of drones in New Zealand is heavily regulated due to their impact on wildlife, Māori cultural values, safety and privacy.
Clean your gear because New Zealand's forests have ancient and sometimes fragile ecosystems.
Tourism data co-governance
The kaupapa is about taking a te ao Māori approach to influencing the behaviour of visitors in Aotearoa.
Comprehensive and accurate data and insights are an essential component of all industry decision-making processes, whether by central and local government, businesses, entrepreneurs and investors, tangata whenua, communities and interest groups, the media, researchers and academics, and others.
The COVID-19 disruptions have accelerated the need to change and evolve the tourism data system. The Tourism Data Co-Governance Group was established to create a more collaborative and fit-for- purpose tourism data system.
A co-governance approach is the best format for New Zealand tourism operators to contribute to, shape, and benefit from a stronger data and information system. The aim is for the tourism sector to be better placed to:
measure progress towards a more sustainable operating model across environmental, economic, community and regional dimensions
have a greater understanding of domestic and international visitors.
The Co-Governance Group is made up of representatives from across government, academia and the tourism industry.