Freedom camping regulations
closed
Submissions closed: 06 October 2022, 5pm
A Bill has been introduced to Parliament that, if passed, will mean changes for how freedom camping works in Aotearoa New Zealand. The Government is now consulting on proposed regulatory changes. You can have your say about what these changes might look like.
On this page
New freedom camping legislation
On 25 August 2022, the Government introduced the Self-Contained Motor Vehicles Amendment Bill to Parliament. This Bill seeks to improve the management of vehicle-based freedom camping by creating a robust regulatory system that central and local government can rely on to reduce the negative effects of freedom camping on communities and the environment. This includes establishing a new regulated system for the certification and registration of self-contained vehicles. The Bill is currently being considered by the Economic Development, Science and Innovation Select Committee.
More information about the Bill is available on our Freedom camping changes page:
The Bill enables Government to make regulations that provide the technical detail for the freedom camping system.
Regulations are the detailed rules that are not written in the Bill. They include details like 'how much a fine will be' or 'what technical requirements self-contained vehicles must meet'. The discussion document contains our (MBIE) proposals for new freedom camping regulations. Your feedback on the proposals in this document will be used to help the Government make its final decisions about the new freedom camping regulations.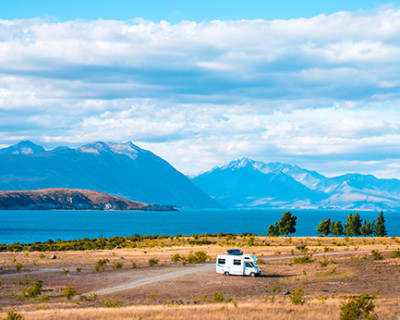 Published: 8 Sep 2022
A document containing options for new freedom camping regulatory proposals.
We want to know your views on the best way to regulate the following aspects of freedom camping:
the technical requirements for self-contained vehicles
the criteria for approval as a self-containment certification authority
the format of the self-containment certificate and warrant
the fees and fines attached to each infringement offence
exemptions from the need to be certified as self-contained
levies and fees to cover the costs of providing regulatory oversight
We want to know about how the options presented in this document would impact you. These proposals and options affect everyone who freedom camps, certifies vehicles as self-contained, or is otherwise involved with freedom camping.
We want to know what you think the benefits of the proposals and options might be, as well as their drawbacks. We want to ensure the regulations are fair and do not place unnecessary burdens on the people they affect.
Webinars
MBIE is hosting 2 public webinars to provide context and information for the public about the proposed Freedom Camping changes. The webinars will explain the two consultation processes currently open for public submissions (one for the Self-contained Motor Vehicles Legislation Bill, and one for the new regulatory system). They will also provide a high-level summary of the proposed regulatory system and an opportunity to ask questions.
Webinar options:
Thursday, 15 September | 10am
Attend the webinar via zoom(external link)
or
Tuesday, 20 September | 7pm
Last updated: 08 September 2022