Freedom camping regulations
open
Submissions due: 06 October 2022, 5pm
A Bill has been introduced to Parliament that, if passed, will mean changes for how freedom camping works in Aotearoa New Zealand. The Government is now consulting on proposed regulatory changes. You can have your say about what these changes might look like.
On this page
New freedom camping legislation
On 25 August 2022, the Government introduced the Self-Contained Motor Vehicles Amendment Bill to Parliament. This Bill seeks to improve the management of vehicle-based freedom camping by creating a robust regulatory system that central and local government can rely on to reduce the negative effects of freedom camping on communities and the environment. This includes establishing a new regulated system for the certification and registration of self-contained vehicles. The Bill is currently being considered by the Economic Development, Science and Innovation Select Committee.
More information about the Bill is available on our Freedom camping changes page:
The Bill enables Government to make regulations that provide the technical detail for the freedom camping system.
Regulations are the detailed rules that are not written in the Bill. They include details like 'how much a fine will be' or 'what technical requirements self-contained vehicles must meet'. The discussion document contains our (MBIE) proposals for new freedom camping regulations. Your feedback on the proposals in this document will be used to help the Government make its final decisions about the new freedom camping regulations.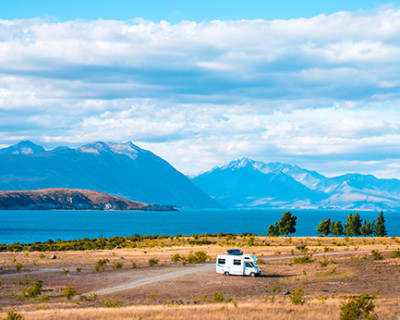 Published: 8 Sep 2022
A document containing options for new freedom camping regulatory proposals.
We want to know your views on the best way to regulate the following aspects of freedom camping:
the technical requirements for self-contained vehicles
the criteria for approval as a self-containment certification authority
the format of the self-containment certificate and warrant
the fees and fines attached to each infringement offence
exemptions from the need to be certified as self-contained
levies and fees to cover the costs of providing regulatory oversight
We want to know about how the options presented in this document would impact you. These proposals and options affect everyone who freedom camps, certifies vehicles as self-contained, or is otherwise involved with freedom camping.
We want to know what you think the benefits of the proposals and options might be, as well as their drawbacks. We want to ensure the regulations are fair and do not place unnecessary burdens on the people they affect.
Webinars
MBIE is hosting 2 public webinars to provide context and information for the public about the proposed Freedom Camping changes. The webinars will explain the two consultation processes currently open for public submissions (one for the Self-contained Motor Vehicles Legislation Bill, and one for the new regulatory system). They will also provide a high-level summary of the proposed regulatory system and an opportunity to ask questions.
Webinar options:
Thursday, 15 September | 10am
Attend the webinar via zoom(external link)
or
Tuesday, 20 September | 7pm
How to make a submission
Complete our survey
We have created a survey to make it easy for you to have your say. This survey gives you the opportunity to comment on the Freedom Camping Regulations: Discussion document.
You can select the sections you would like to give us feedback on and there are questions at the end where you can give us any other thoughts. You can comment on as much or as little of the discussion document as you like.
Provide a written submission
Completing the survey is our preference, however, you may prefer to make a written submission instead.
A written submission may range from a short response to one issue, to a detailed response covering multiple issues. Please provide relevant facts, figures, data and examples where possible to support your views.
You can make a written submission as follows:
Emailing your submission to responsiblecamping@mbie.govt.nz
Mailing your submission to:
Ministry of Business, Innovation and Employment
15 Stout Street
PO Box1473
Wellington 6140
Attention: Responsible camping submissions
The survey and submissions close at 5pm, 6 October 2022.
Please direct any questions that you have in relation to the submissions process to responsiblecamping@mbie.govt.nz – using the subject line "Freedom camping regulations"
Release of information
We will analyse the submissions we receive and publish a summary of them on our website at www.mbie.govt.nz.
In addition to the summary of submissions, we intend to upload PDF copies of all submissions we receive to our website at www.mbie.govt.nz. We will consider you to have consented to uploading by making a submission unless you clearly specify otherwise in your submission.
If your submission contains any information that is confidential or you do not wish for us to publish it, please:
indicate this on the front of the submission, with any confidential information clearly marked within the text
and provide a separate version of your submission, excluding the relevant information, for publication on our website
Submissions may be requested under the Official Information Act 1982. If you have any objection to the release of any information in your submission Please set out clearly in the cover letter or email accompanying your submission. Please clearly indicate which parts you consider should be withheld, together with the reasons for withholding the information and the grounds under the Official Information Act 1982 you believe apply. We will take such objections into account and will consult with submitters when responding to requests under the Official Information Act 1982.
Private information
The Privacy Act 2020 establishes certain principles with respect to the collection, use and disclosure of information about individuals by various agencies, including ours. Any personal information you supply to us in the process of making a submission will only be used for the purpose of assisting in the development of policy advice in relation to this review. Please clearly indicate in the cover letter or email accompanying your submission if you do not wish for your name, or any other personal information, to be included in any summary of submissions that we may publish.
Last updated: 08 September 2022