Overview of our current labour market
Compared to most other parts of the country, our region has a highly knowledge-intensive economy.
On this page
Almost half of our 254,000 filled jobs fall into this category (compared to 33% across the country). We also have a highly skilled workforce, with 60% of our jobs rated 'skilled' or 'highly skilled'. We're comparatively highly educated - 81% of people in our region have a formal qualification and 33% hold a tertiary qualification or equivalent, compared with 25% of Aotearoa New Zealand as a whole.
This is reflected in incomes, which are higher than the national average. In 2020 the median weekly household income for the region was $2,072, compared to the national median of $1,746. However, although regional data is weak, we appear to reflect income disparities by gender and ethnic groups found nationally (Stats NZ: Labour Market Statistics):
the average hourly wage for Māori was 82% of the average hourly Pākehā wage
the average wage for Pacific employees was 77% of the average Pākehā wage.
Who is our available workforce?
Table 1: Overview of the workforce
| | |
| --- | --- |
| Working age population | 448,100 |
| Employed | 324,200 |
| Underemployed | 14,100 |
| Unemployed looking for work | 9,500 |
| Unavailable jobseeker | 2,900 |
| Potential available jobseeker | 5,400 |
| Not in the labour force (NILF) | 114,400 |
Household Labour Force Survey December 2021(external link)
NILF = anyone of working age neither employed nor unemployed, eg retired, caring responsibilities, students, cannot work due to disability, not actively seeking work
Our unemployment rate is currently very low at 2.8% indicating a very tight labour market. However, we have a potential labour force in the 31,900 people (or 9.3% of the labour force) who are underutilised. Underutilised includes people who are unemployed and currently underemployed as well as people who are either potentially available job seekers or unavailable jobseekers. This suggests an untapped pool of labour. In addition, there are also people working full-time (30+ hours) who would like to work more hours. We also have a large share of our population who are not in the labour force. This may be because they are retired, studying full-time, or there are other barriers to employment.
Definitions
| | |
| --- | --- |
| Working age population: | the working age population as defined by Stat NZ, and used in this plan is the usually resident, non-institutionalised population aged 15 years and over. |
| Unemployed: | people with no paid job, is working age, is available for work, and has looked for work in the past four weeks or has a new job to start within the next four weeks. |
| Underemployed: | people working part-time (someone who works fewer than 30 hours per week), who would like to work more hours, and are available to do so. |
| An unavailable jobseeker: | unavailable right now but looking for a job as they will be able to start within the month |
| Potential available jobseeker: | want a job, available to work but not currently looking. |
| All four of the categories make up the labour underutilisation rate. | This is the total number of people in the labour force who are not being fully utilised, as well as some who are outside of the labour force who can be considered 'potential labour supply'. It is about issues of quantity of employment, rather than quality of employment. |
Ethnicity
While our population is predominantly of European descent, we are becoming a more diverse region as can be seen in the table below.
Table 2: Wellington population by ethnicity
| | | |
| --- | --- | --- |
| Ethnicity | 2001 | 2018 |
| Māori | 12.8% | 14.4% |
| Pacific peoples | 8.2% | 8.6% |
| Asian | 7.1% | 13.4% |
| European or Other | 80.2% | 75.1% |
| Other | 1.0% | 1.9% |
Disability status
A number of people throughout the region are impacted by some form of disability. A 2013 study by Disability Pride Aotearoa found that there were about 110,000 people across the region with some form of disability, ranging from those that impact mobility to psychological impairment. Half of the people in the survey reported having more than one impairment. The 2018 census found that 6% of Wellingtonians have some form of activity limitation.
Disabled people have vastly lower rates of labour market participation than the general population.
Age profile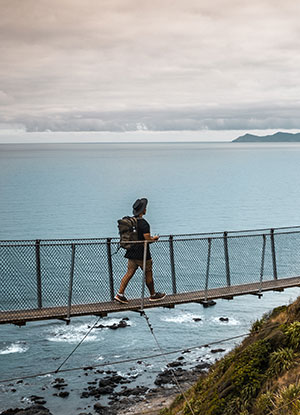 The median age in the region is 37. Overall, our population is ageing, and while 14% is now over 65, by 2033 this is projected to rise to 20%. This will mean we're going to have more older workers in the workforce and there are implications for the types of jobs they do and how they work.
Stats NZ Census 2018(external link)
The Māori population, however, has a different age profile. It is very young (58% are under 30 years of age compared to 38% of non-Māori) and the proportion of under 30s is projected to rise over the next 20 years. This is important for workforce planning because Māori will make up an increasingly significant part of the working age population. For Pacific peoples the median age is also considerably younger than the regional average at 23.4 years and they will also play an important role in our future workforce.
Looking to our young people who are more at risk of lack of engagement, we have a persistent group who are not in employment, education or training (NEET). Of the roughly 80,000 people aged 15-24 about 11% or 8,700 are classified as NEET. Māori, Pacific peoples and people with disabilities are overrepresented in this number. This is of particular concern as people who are NEET are more likely to have persistently negative life and labour outcomes (Stats NZ: Labour Market Statistics).
In December 2021 Stats NZ noted that whilst the unemployment rate of young New Zealanders has decreased to close to pre-COVID levels, it is still three times the national average.
We have given young people up to the age of 30 a particular focus in our plan.
Gender
About 51% of our population identifies as female and women account for about 50% of filled jobs in the region. We know that women are more likely to be engaged in part-time or casual employment. In 2018, only 44% of women were in full-time work, compared to 61% of men. Although women do a significant amount of unpaid work, often in a caring capacity, they are also more likely to want to work more paid hours than they currently do. This is especially true for younger and Māori women. Women also earn less than men and increases are slower; in the year to the June 2021 quarter the (national) hourly earnings for women increased by $0.80 (3.1 percent) to $26.37, but for men the increase was by $0.74 (2.6 percent) to $29.00. This is a 9.1% gender pay gap.
Stats NZ Labour Market Statistics June 2021(external link)
Where people are working
At a regional level about quarter of our jobs come under the two groupings of Professional, Scientific and Technical Services (13.0%), and Public Administration and Safety (12.1%). Both of these industries have shown high growth in filled jobs in the last five years and are predicted to continue this trend.
Our high number of people working in Public Administration and Safety reflects the presence of the public services and government agencies in our region. Government is a significant employer here and decisions about location, procurement, recruitment and skills development in the public service have an impact on our region's workforce.
Professional Scientific and Technical Services include much of our digital technologies sector. We have the highest concentration of web and digital-based companies per capita in Aotearoa New Zealand. In addition, many people are using their advanced digital skills in the public service, with its head office IT functions located in our region. We've included digital technologies as one of our priority sectors.
Healthcare and Social Assistance is the next biggest employer with 9.0% of filled jobs. The region has four DHBs and eight hospitals. The health reforms will create a new organisation, Health NZ, to take responsibility for day-to-day running of our health system and consolidating the DHBs, as well as creating two new entities, the Māori Health Authority and a new Public Health Agency. Whilst in the short term COVID-19 has put enormous pressure on health services and severely limited access to overseas talent for the sector, longer term pressure will come from an ageing population. Nursing, midwifery, and aged care roles (especially kaiāwhina) are particularly affected by shortages.
Education and Training accounts for 8.2% of roles and reflects the presence of education providers, including two universities, and two polytechnics (now Te Pūkenga subsidiaries) in the region.
Retail Trade accounts for 8.1% of filled jobs across the region, many of these roles are part-time.
The Construction industry is an important employer. It accounts for 8% of filled jobs in our region and has grown rapidly over the last few years. It is experiencing considerable skills shortages across a range of roles. This sector includes vertical construction, both residential and commercial, as well as infrastructure. Major infrastructure development is planned and underway across the region, and existing infrastructure, particularly water, needs significant ongoing maintenance.
Accommodation and food services account for 7.4% of our filled jobs and are central to our region's 'visitor sector'. The visitor sector is characterised by a high proportion of domestic visitors. It is a sector that is important to the region and the economic growth of Kāpiti and Wairarapa. Prior to the pandemic, the sector was growing rapidly, however between 2020 and 2021 it suffered from a decrease in the number of filled jobs (falling by 0.4%). Despite this, the sector continues to experience significant skills shortages.
Filled jobs are not the only measure of what's key to our economy. We've included manufacturing as one of our priority sectors. This is not because it is one of the very large employing sectors in our region but because it's a high hitting one when it comes to value, and the fourth largest contributor to GDP per person in the region. It's also a sector which is changing quickly; technology and automation mean that the workforce needs to be adaptable and agile to maintain competition. The sector has had difficulty in attracting talent and has relied on an ageing workforce and immigration to a large extent.
MBIE Detailed Regional Employment Estimates 2022
Working arrangements
People in our region are slightly more engaged with the labour market than the national rates. At the 2018 census:
52.5% were in full-time work (compared to 50.1% nationally).
14.2% were in part-time work (compared to 14.7% nationally)
We also know that there are a number of people in more casual employment. Nationally about 10% of the workforce is in temporary work, and one in ten people hold more than one job.
As well as those in employment, in 2021 there were about 47,000 people who were self-employed (Infometrics 2021 Wellington Regional Profile). The largest share of self-employed people is in professional, scientific and technical services (20% of the self-employed) and construction (15% of the self-employed).
Unionisation rates data is not robust at a regional level, however, nationally about 17% of workers are unionised. This is greater for people employed in the public sector with about 60% compared to about 10% in private sector. Given the prevalence of public sector employment in the region, our region is likely to have a higher rate of people who are union members.
Unions and Union Membership in New Zealand – report on 2017 Survey - Sue Ryall and Dr Stephen Blumenfeld(external link)
We are also a region of commuters. Around 30% of those working in Wellington city live outside it, and across the region 35 million public transport journeys are made each year. However, availability of public transport varies widely across the sub-regions; on parts of Kāpiti and in the Wairarapa it is very limited, creating a barrier to access work and training, made worse by challenges that many people face around obtaining a driver's license. We expect commuting to continue to be a part of our story in the future, though the extent of it may change. Due to the pandemic people are increasingly choosing to work remotely where the job allows. More recently, rapidly increasing fuel costs will also impact commuting patterns and ability of workers to reach their workplaces.
Last updated: 22 March 2023