Our history
Despite the southerlies, our region has always been an attractive place to live and work. For centuries people have made their way here seeking opportunity and a home for their whānau.
On this page
In 925 AD the great Polynesian navigators Kupe and Ngahue camped on the southern end of the harbour at Seatoun. Later, Whatonga, a chief of the Kurahaupō waka from the Māhia peninsula, arrived in and settled in the area with his people including Ngai Tara, Mua-upoko, Ngāti Apa, Rangitāne, and Ngāti Tu-mata-kokiri. Whatonga named the place Te Upoko-o-te-Ika - 'the head of the fish'.
From the early 19th century came Iwi from Taranaki: Taranaki Whānui, including Te Ātiawa, Ngāti Ruanui, Ngāti Tama, and Ngāti Mutunga, who settled in what is now Wellington City, Petone beach and the Hutt Valley.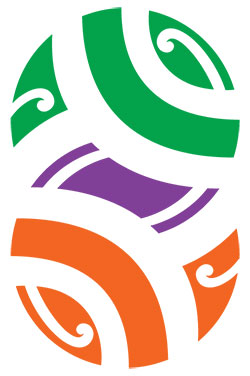 Ngāti Toa, led by the chief Te Rauparaha, settled in Kāpiti and Porirua from the early 1820s and were followed later by Ngāti Raukawa who also settled in Kāpiti, and now have their cultural centre in Ōtaki. Kāpiti is also home to Te Ātiawa ki Whakarongotai.
In more recent times many other tribal groups have moved to the region, and while Ngāti Toa together with Taranaki Whānui are the recognised mana whenua of the Wellington metropolitan area, there are many mātāwaka who have made this region their home.
Since the arrival of mana whenua, our region has been settled by many different groups of migrants, from the British settlers who came ashore at Pito-one (Petone) hoping to find a new life in the 1840s, to the waves of people from many lands who chose the region as a new home in the late 1800's and the first half of the twentieth century, to the Pacific peoples who arrived in the 1960s and 70s to work and raise their families, to those that have arrived from all parts of the globe in the last decades. Europeans now make up 75% of our population and Pacific peoples 8%. Māori make up 14% of the population. The early colonisation by British settlers and associated land loss severally impacted Māori living here, an impact which continues to affect the economic and workforce experience of Māori across the region now.
Today our region is becoming increasingly diverse and it's estimated that about 27% of our people were born outside of the country. Our challenge is to ensure that we're not only diverse, but that we're inclusive too.