Iwi and Māori in this plan
Māori are the tāngata whenua of this country. Māori are also business owners, employers, landowners, workers, trainees, students and so much more.
On this page
Iwi Māori bring their unique identity and perspective to all that they do. They are the traditional custodians of the land, and the whakapapa and responsibilities they have as descendants shape their aspirations. The wellbeing of future generations and whānau are fundamental to our success as a region. Te Tiriti o Waitangi, the foundation of modern Aotearoa New Zealand is a promise that these aspirations are recognised and acted upon in the work we do together.
Currently, about 76,000, or 14.4% of our region's people identify as Māori. This number is growing and due to the youth of the tāngata whenua population, Māori will form a larger percentage of our workforce in the future.
Of the regional Māori population, 16% affiliate to one or more of the following six mana whenua groupings:
Ngāti Kahungunu ki Wairarapa
Ngāti Toa Rangatira
Rangitāne o Wairarapa
Taranaki Whānui ki Te Ūpoko o Te Ika
Ngāti Raukawa ki te Tonga
Te Ātiawa ki Whakarongotai
As Treaty settlements begin to redress the inequities of the past, the Māori economy in Te Whanganui-a-Tara is strengthening; Iwi hold significant material assets collectively worth around $300 million, concentrated mainly in property. This asset base provides the means to generate higher incomes, more jobs and better outcomes and improved wellbeing for Iwi, hapū and whānau Māori.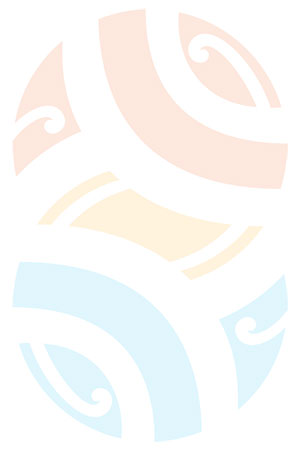 Iwi are successfully integrating training with economic development and social outcomes for their members. We see this, for example, in Iwi led construction projects that bring together vision, capital assets, skills training and rangatahi to create housing for Māori. Local Iwi are engaged in whenua-based skills development and employment that simultaneously builds Iwi cultural strength.
There are significant numbers of Māori-owned businesses, other than Iwi businesses, in our region with workforce needs. Many of these businesses seek to provide opportunities for young Māori and other workers.
Social procurement is a nascent concept creating potential for partnership and development in the rohe and provides a key opportunity for local and central government to work with Iwi, Māori enterprise and workers.
The skills and experience that Māori bring to the workplace are increasingly being recognised and valued; this is evident, in the rallying of a new workforce by Iwi and Māori groups as a response to COVID and the Māori Health reforms. Iwi and Māori have told us that it's crucial this workforce is nurtured and given opportunity to grow and transfer their skills across sectors and occupations. We are also seeing enormous demand for skilled Māori speakers, and for knowledge and experience of tikanga Māori and te ao Māori.
Te Matarau a Māui, the recently developed Māori economic development strategy, has a strong focus on investment in education, training and employment for Iwi and Māori. The strategy's goals are a skilled and successful Māori workforce who contribute to their community and pursue their aspirations. There will be clear education and training pathways to employment for rangatahi; Iwi organisations and Māori businesses will be key drivers in the local and regional economy.
However, while there is much opportunity and much to celebrate, Māori continue to be under-served in educational participation and attainment, are more likely to be unemployed or underutilised, and are more poorly paid and over-represented in lower skilled roles. Due to this, they are more likely to be impacted by economic shocks; post-the Global Financial Crisis, employment levels for Māori fell by over 6% but for non-Māori just under 2%. Whilst indicators have improved over recent years, there is still a long way to go to achieve real equity, and through this plan, we intend to support our Iwi partners and Māori communities to address these issues and to maximise their opportunities to express their rangatiratanga and self-determination.