Rangatahi engagement (school-aged)
This section looks at the challenges faced by Rangatahi and their future needs in the region.
On this page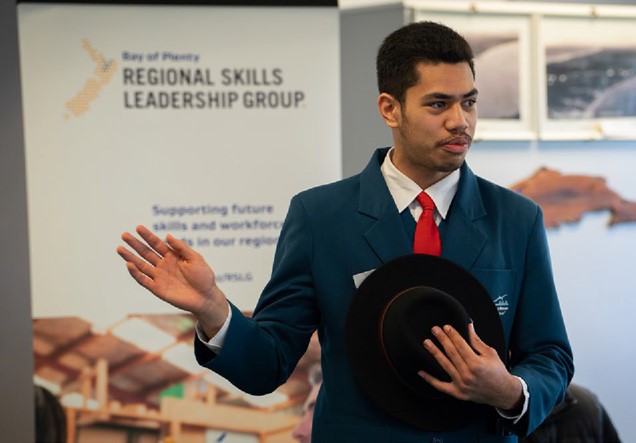 Key insights
The average regular attendance numbers in secondary schools across the Bay of Plenty has been declining, from 63% in 2015 to 57% in 2021, and by the end of 2022, it had dropped further to 39% [23]. This has significant workforce implications, as students who leave school without relevant skills continue to struggle to transition from low skilled jobs [24]. This is reinforced by feedback from the Employers and Manufacturers Association's 2018 survey, where:
57% of employers were dissatisfied or very dissatisfied with the work-readiness of school leavers
only 4% were very satisfied or satisfied with candidates.
The pandemic has deepened the school attendance problem in certain parts of the region and communities, with some students not wanting to reconnect with the school system due to self-esteem issues and a lack of interest, resulting in "lost learning" in numeracy and literacy (figure 3) [25].
Figure 3: Regular attendance data 2022 (Term 4)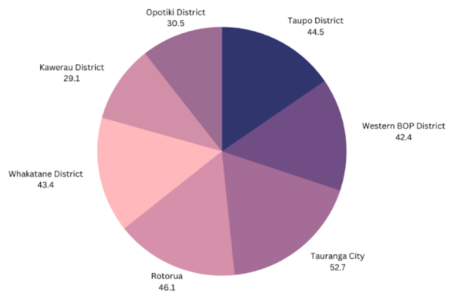 Text description of Figure 3: Regular attendance data 2022 (Term 4)
Our approach
The RSLG views this challenge as a crucial one to consider for the long-term health of the region's workforce and the future of our rangatahi and their communities. We recognise that it's a multi-organisational challenge, and no single agency can solve or alleviate it alone. The RSLG needs to look back down the education-to-employment pipeline to mitigate workforce challenges upstream.
Within our overall approach the Group will be looking for good examples that demonstrate cross-agency collaboration that it can use to highlight how exactly the region can mobilise together. Such as the Grow Hub facility which is industry-funded and operates on the grounds of Katikati College. It is noted as an excellent innovative learning model providing education, skills, and training pathways to the region's young people into all aspects of the horticulture industry [26].
To this end, the RSLG wants to:
Convene relevant agencies around a common mission statement.
Leverage models of student engagement that work in an appropriate way.
Over the next 12 months, review the education approach in the RWP, pivoting from an overly bureaucratic approach to a3. Over the next 12 months, review the education approach in the RWP, pivoting from an overly bureaucratic approach to amore practical one, to improve attendance numbers within our schools and, therefore, education- to-employment pathways.
Key Regional Workforce Plan aspirations and actions that relate to rangatahi engagement
Education aspiration
Bay of Plenty residents can participate in flexible education and training that transcends location and personal circumstance barriers and connects with the needs of whānau and community. Training should connect the aspirations of employers and rangatahi and those re-training to facilitate a smooth education-to-employment pathway.
Education actions
Support place-based transition programmes that pathway residents from education to training, employment, or higher education.
New recommendation
As part of the process of reviewing the overall direction of the education approach within the RWP, the RSLG will reframe actions to include the challenge around school attendance. The action should include a more agile and inclusive process of collaboration with key relevant agency partners based on the government's Attendance and Engagement Strategy, June 2022 [27].