Health and safety reform
With the Health and Safety at Work Act 2015 and the first set of regulations in place, we are continuing to look at ways to improve health and safety regulations.
On this page
What we are aiming to achieve
Many of our current regulations are out of date, incomplete, and too prescriptive. We need to improve these regulations to make sure that they are:
effective at reducing harm
targeted to the critical risks
clear for duty holders
working as intended.
We will:
improve the regulations for plant and structures, hazardous work, and hazardous substances
look at risks for young people who do hazardous work
check whether the regulations for mining and quarrying, adventure activities, and petroleum are working well.
As we plan out our work on the different topic areas we will add more information to this section, including timeframes and processes.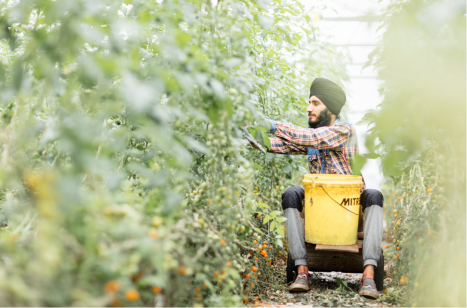 What we are currently working on
We have worked with Worksafe NZ and stakeholders to decide on the initial priority areas. These are:
plant and structures – this covers a wide range of topics:

work machinery, equipment and tools
mobile plant such as tractors, quad bikes and elevated work platforms
existing regimes for pressure equipment, cranes, and fairground rides
working at heights and excavations

risks for young people doing hazardous work
mining and quarrying regulations - checking that these are working well.
We'll also look to identify cross-cutting and sector-specific areas to address, such as construction, agriculture and forestry.
Our consultations
View all Health and Safety open consultations(external link).
View all Health and Safety closed consultations(external link).
How we want to work
We'll be consulting with workers, businesses, and the public as this work progresses. We'll take a considered approach to evidence and identifying the problems in collaboration with our stakeholders.
We want your experiences and insights to develop new perspectives and solutions. We want to make sure we have a strong and informed evidence base so that any regulatory proposals are practical, robust and take the needs of affected businesses and individuals into account.
How you can be involved
We're trying to coordinate work to minimise time and effort required from stakeholders. We'll be contacting stakeholders as we start work on each of these policy priorities.
Each issue we're trying to tackle is different, so we expect that each topic is likely to progress at its own pace.
If you would like to share any relevant information with us about these topic areas, such as issues you've identified, email hswregs@mbie.govt.nz with your area of interest in the subject line.
If you'd like to be involved or otherwise kept informed about the process, you can join our mailing list. We'll only email you occasionally, and you can unsubscribe at any time.
Subscribe for updates(external link)
Go to the Have your say page to see what consultations we have open for health and safety.
Last updated: 25 October 2019