MIQ capacity and allocations
Information about the number of rooms MIQ has available and how they are allocated.
On this page
What is our operational capacity?
Our operational capacity is the total number of rooms we are able to safely provide at any time, and is based on factors including workforce availability, infection prevention control protocols, security considerations, as well as the number of rooms available within our facilities. Operational capacity is measured in rooms rather than beds.
Quarantine operational capacity
MIQ has dedicated quarantine facilities to support those who present symptoms at the border or test positive for COVID-19. These facilities are managed differently because they require higher staffing levels and infection prevention controls. Our quarantine operating capacity shifts daily based on requirements such as maintenance, cleaning and occupation levels.
Weekly updates on quarantine capacity
Managed isolation operational capacity
Due to the unpredictable nature of COVID-19 and emerging new variants, MIQ has been adapting in a rapidly evolving environment.
We are seeing a large increase of Omicron cases at the border which means more rooms are needed for Quarantine. We are also monitoring the number of community cases, some of whom are required to come into MIQ. We are constantly assessing the needs of the MIQ system, which means at times we may need to convert managed isolation facilities to quarantine facilities. This means our operational capacity is constantly shifting.
With the current 10-day MIQ stay, rooms are used twice per 28 days using a 14-day cohorting cycle.
Vouchers for January 2022 and February 2022 were issued over the past few months based on a 7 day stay. Moving to a 10 day stay reduces capacity by approximately 30%. We are working hard to make sure we honour all vouchers that have been issued.
We have approximately 9,000 rooms per 28 days. To ensure we can manage community outbreaks, evacuees, border returnees, workforce requirements, ministerial decisions and variants of COVID, we would expect to release approximately 6,000 – 6,500 rooms (MIAS vouchers) every month. As noted above we have released more than this for January and February due to length of stay rules that existed at the time.
MIQ operates in a dynamic environment and therefore decisions are made based on the environment we are currently operating in on a weekly basis.
Included within this operational capacity we aim to hold an 'operational reserve' (taken from rooms that are unused due to cohorting), which are drawn upon as needed should rooms unexpectedly become unavailable. For example, if part or all of a facility were to go off-line for a time as a result of a fire, the operational reserve means managed isolation continues and people who are scheduled to enter managed isolation can continue their journeys.
This also gives us flexibility to react to any unforeseen circumstances such as the need to return evacuees, additional support to community cases or the impact of suspending quarantine free travel.
Managed isolation allocations
Rooms within our 28-day operational capacity are made available to the public as MIAS vouchers that people book online, or are allocated under ministerial decisions which ensure returnees who qualify on humanitarian grounds (through the 'emergency allocation') and travellers with recognised economic, health or cultural merit (the 'time sensitive', 'group allocation' and 'healthcare worker' pathways) can be assisted.
Managed Isolation allocations over a 28-day cycle (approximate)

400 Time sensitive travel



800 Emergency allocations



1300 Groups



300 Healthcare workers



6,000 - 6,500 MIAS vouchers


100-400 Cohorting impact (unused rooms - includes operational reserves)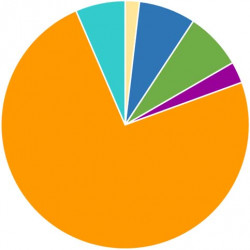 How we plan our allocations
There are generally 2 ways a person can be allocated a room in MIQ

MIAS vouchers
MIAS vouchers, which members of the public book online, are available to New Zealand citizens and permanent residents through the Managed Isolation Allocation System (MIAS).
Prioritised allocations
Prioritised allocations are set by policy decisions, made by ministers, criteria for each category can be found at the links below:
These allocations require returnees to apply and be granted approval. The number of rooms available for these categories are ministerial decisions. Any unallocated rooms in these categories are released into the MIAS voucher system when possible.
Cohorting impacts
Cohorting is a form of infection prevention control, ensuring people will be in the same facility as others who have arrived at about the same time. We cohort to minimise the risk of COVID spread between those arriving in facilities who may be incubating the virus, and those finishing their stay. Current cohort modelling affects room availability by around 6-7%.
Due to the significant changes MIQ faces, this number may change often.
The historical average (during the 14-day isolation stay model) has been greater. We are pleased that this impact has reduced over time, and we continue to work hard to minimise the impact of cohorting on room availability.
Last updated: 14 January 2022