Regulation of financial advice
MBIE is responsible for administering legislation relating to the regulation of financial advice in New Zealand.
On this page
Financial advice is currently regulated under the Financial Advisers Act 2008.
Financial Services Legislation Amendment Act
The Financial Services Legislation Amendment Bill had its third reading on 4 April 2019 and has now been passed into law. The legislation introduces a new regulatory regime for financial advice.
Visit the NZ Parliament website(external link) to view the history of the Financial Services Legislation Amendment Act.
Next steps for new regime
Cabinet has agreed that the new regime will come into effect in June 2020. The exact date will be set by Order in Council in the coming months. Now is the time for industry to familiarise itself with the requirements of the new legislation and the Code of Conduct, before applications for transitional licensing open (expected in quarter 4 of 2019).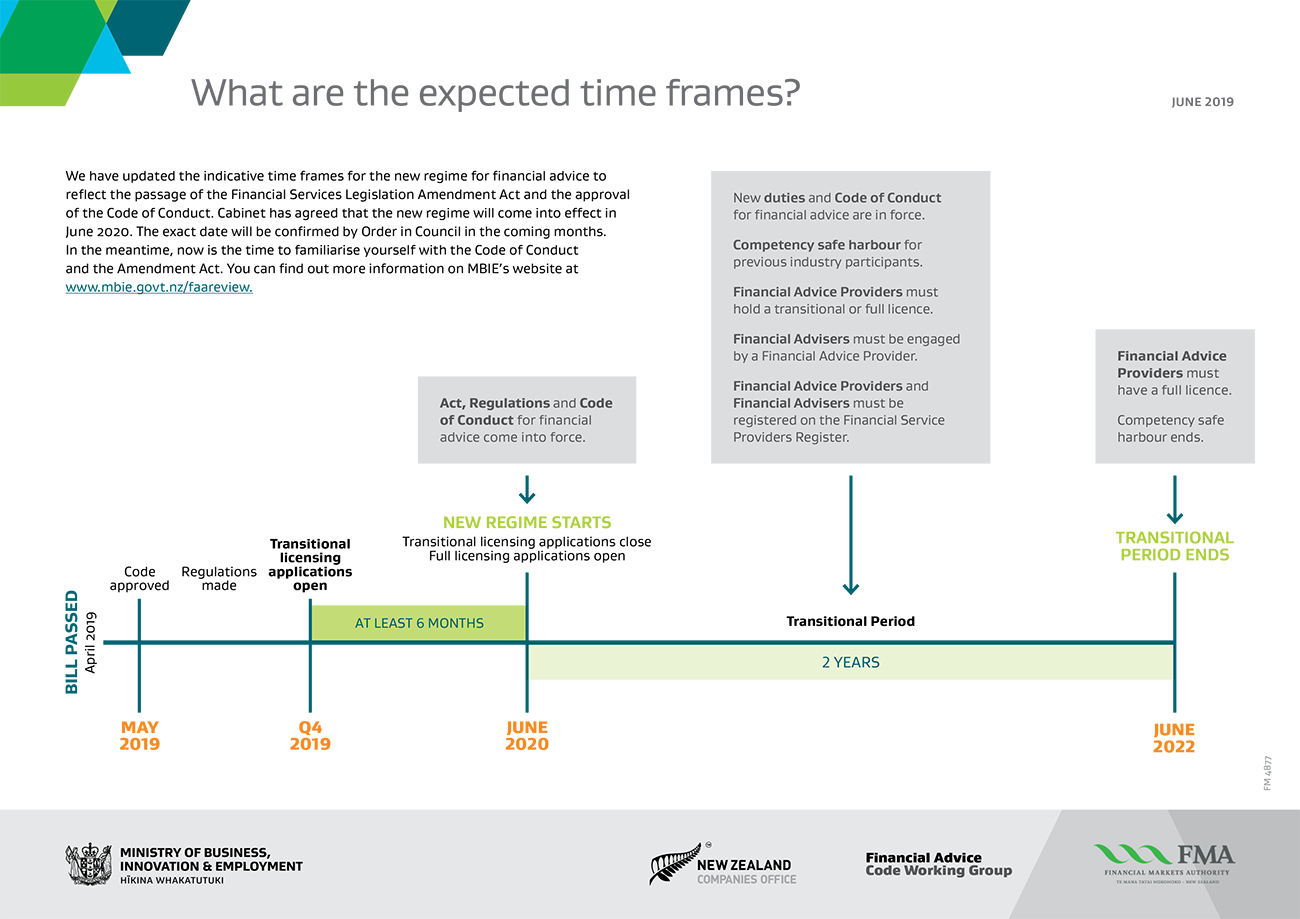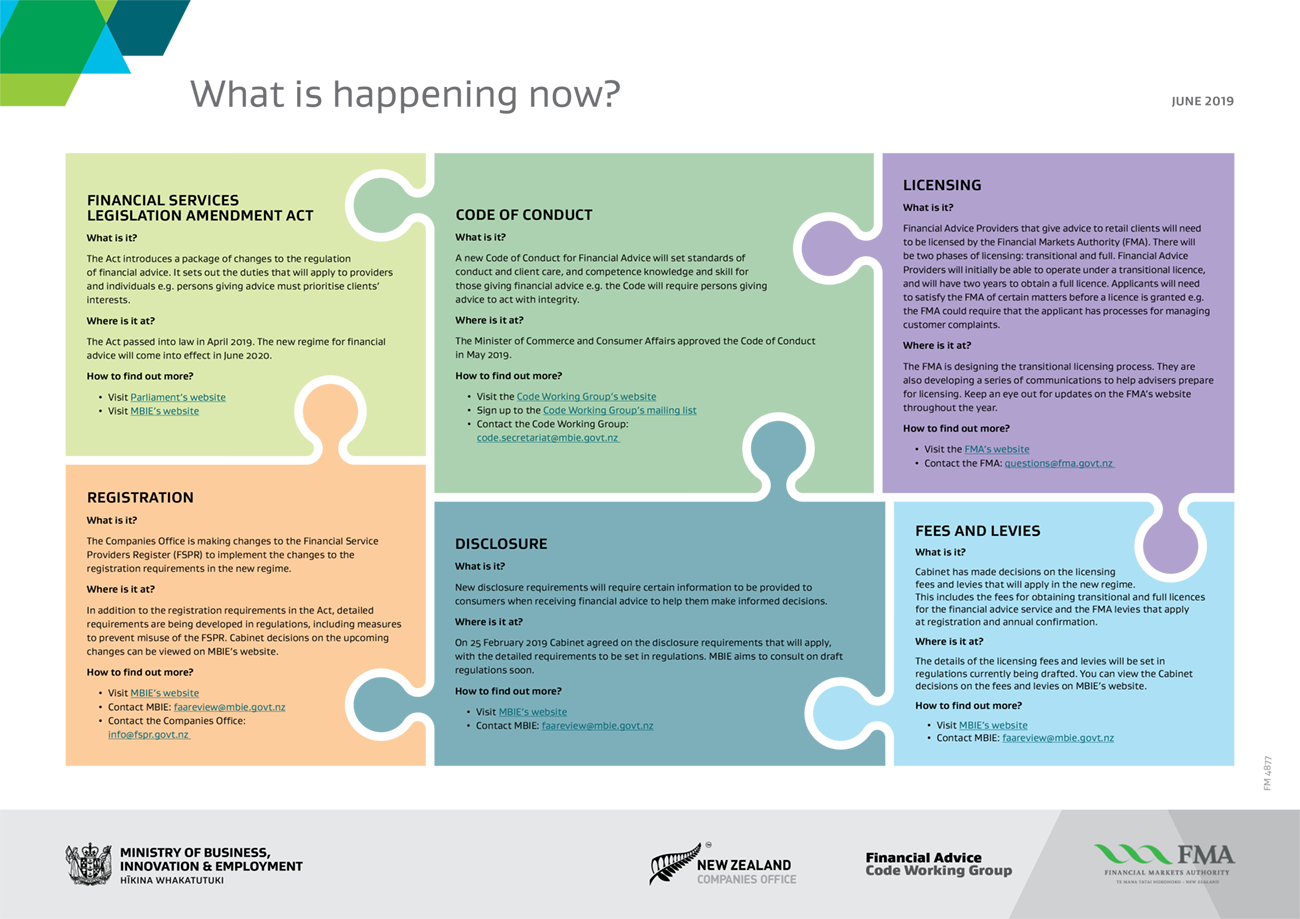 Feedback welcome
In addition to the formal engagement processes we welcome feedback at any time.
If you would like to contact us, please email faareview@mbie.govt.nz.
Last updated: 07 May 2019