Mission Operations Control Centre Hosting Opportunity Assessment Panel
An assessment panel appointed by MBIE will assess eligible 2021 Mission Operations Control Centre Hosting opportunity proposals and will advise us on which proposal to fund.
On this page
Proposals are assessed against the assessment criteria set out in the call for proposals.
If you are submitting a proposal, check the assessment panel for any potential conflicts of interest. If you identify a potential conflict, email us immediately with the following details so we can reassign assessors if necessary:
your application reference
your contact phone number
the assessor's name or names
the reason for your concern.
Email ssif.investment@mbie.govt.nz
Panel members
Panel member biographies
Peter Crabtree
---
General Manager ­- Science, Innovation and International, MBIE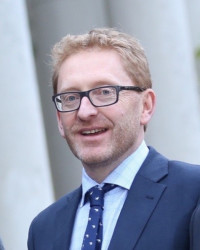 Dr Peter Crabtree is the General Manager Science, Innovation and International at MBIE. He currently has responsibility for science and innovation policy, international science and innovation partnerships, trade and international and leadership of the New Zealand Space Agency functions. Prior to this role, Peter was Deputy Chief Executive, System Strategy and Policy at the Ministry of Science and Innovation. Between early February and end of May 2020, Peter was the All of Government Lead for COVID-19 Strategy & Policy and between May 2020 and present is the Chair of the Covid‑19 Vaccine Strategy Taskforce. Peter has a PhD in natural resources management.
Professor Gary Evans
---
Chief Science Advisor, MBIE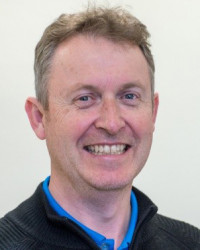 Professor Gary Evans is employed by the Victoria University of Wellington and spends 80% of his time seconded to MBIE as Chief Science Advisor. Professor Evans did his PhD at Otago University, a postdoc at Oxford University and then worked in the biotechnology sector within the United Kingdom. His research involves designing and synthesising enzyme inhibitors for treating disease. He invented Ulodesine which completed Phase II clinical trials for the treatment of gout. Currently his work is focussed on the development of new antibiotic and antiviral drugs. Gary has published more than 90 peer reviewed publications, is an inventor on 12 granted US patents, and has an H index of 40. Gary was the inaugural recipient of the NZ Royal Society MacDiarmid Medal in 2011 and was made a member of the NZ Order of Merit for services to science in 2014.
Tom Ingersoll
---
MethaneSAT Project Co-lead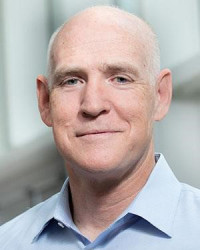 Tom has over 30 years' experience in the space industry. He was CEO of Skybox Imaging, and he led its sale to Google in 2014. Previously, he was co-founder/CEO of Universal Space Network, a global satellite ground-station services company, which he sold in 2009. Tom started his career in the PhantomWorks of McDonnell Douglas Corporation, where he led advanced technology projects in satellite and rocket systems. Tom is on the board of WorldView and was previously a board member of GHGsat, a commercial greenhouse gas detection company.
Joe Rothenberg
---
Expert Advisor, MethaneSAT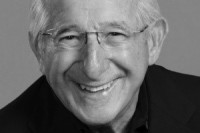 Until 2016, Joe was Director of Engineering and Operations for Google's Skybox Imaging/Terra Bella Remote Sensing Satellites. Joe previously served multiple roles at NASA, including Associate Administrator for Space Flight; Director of the Goddard Space Flight Center; and Associate Director responsible for the Hubble Space Telescope 1st Servicing Mission. He came to NASA from Grumman Aerospace.
Jerry Jason
---
Director Mission Operations and Data Systems, University of Colorado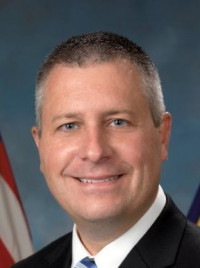 Jerry is currently serving as the Director of Mission Operations and Data Systems at the University of Colorado's Laboratory of Atmospheric and Space Physics (LASP). Jerry has over 25 years' experience in spacecraft operations and management. During his tenure at the NASA Johnson Space Center, he worked on the Space Shuttle and International Space Station (ISS) Programs culminating in his selection as an ISS Flight Director in 2008. More recently, Jerry worked for EchoStar Satellite Services and Spire Global where he managed constellations of geosynchronous and low earth orbiting satellites, respectively.
Last updated: 01 March 2021