Enriching Aotearoa
Nourishing people and place. Enlivening communities and culture.
We are here to nurture this place, enriching generations with livelihoods, experiences and stories to share. We must own the impact of our actions and enable Aotearoa New Zealand to thrive by giving back more than we take.
On this page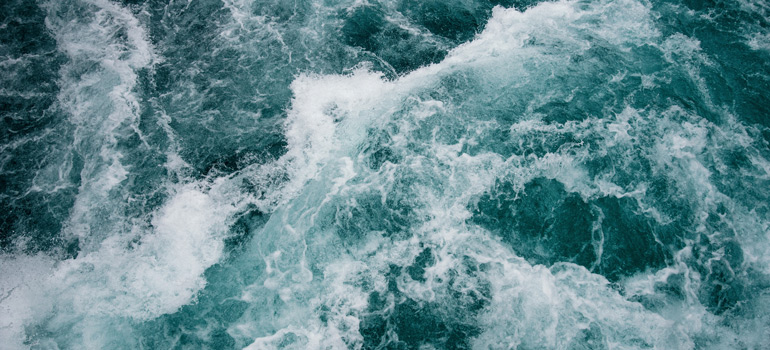 We are tourism
We are all the future visitor economy of Aotearoa New Zealand. We are all hosts. We are all visitors. We are all part of the tapestry of cultures and identities that connect us to each other, to Aotearoa New Zealand and to the world. We are the team of six million storytellers – both those living in Aotearoa New Zealand and the diaspora.
We have Mauri – we carry a life force that connects all living things. Our Mauri is what binds us to the land. We are a visitor economy that contributes to the wellbeing of New Zealanders – socially, culturally, environmentally and financially.
We are the businesses and employees that enrich our visitors and our communities simultaneously through our unique expression of Manaakitanga (hospitality), Whanaungatanga (connecting people to people) while acting as Kaitiaki (guardians and stewards) of our people and places.
What do we value?
The vision expresses the values that New Zealanders want to see embedded in the future visitor economy (see appendices below) and is central to the Future States that frame the Taskforce's recommendations.
Appendix B.1: Unlocking Future Tourism – OnePicture and TNZ Research, October 2020
Appendix B.2: New Zealand National Values Assessment – Barrett Values Centre, October 2020
Tourism is the means to something greater, rather than an end in itself. Tourism is more than just an industry; it is an integrated part of a larger system that encompasses a wide range of business sectors, which are all inherently connected to communities and the environment. Tourism can only thrive when all those involved contribute to the long-term health and wellbeing of the larger systems they sit within.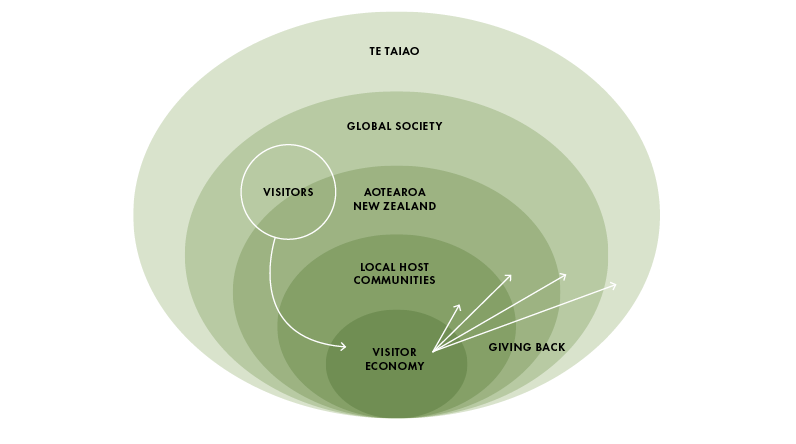 Text description of diagram
What success looks like
We will build a prosperous, competitive visitor economy that enriches the lives of New Zealanders and visitors.
We will contribute to tangible improvements in the physical and mental wellbeing of New Zealanders by offering more opportunities to experience places; participate in recreational activities; and enjoy the diverse forms of hospitality available throughout the country.
We will work to 'decarbonise' tourism, hospitality and recreation, and demonstrate our contribution to the improvement of biodiversity within the next decade.
We will work to create more unity and understanding between people and cultures. As well as bringing the values and practices of Māori and Pākehā closer together, we will celebrate all our diverse heritage and multicultural communities. In this way, we will present Aotearoa New Zealand as a nation that is living in harmony with itself and the natural world.
Success indicators: Areas for measurement
The Taskforce is completing further work on the measurable goals to support the new vision and will present these in our final report. The aspirations above will inform the future goals and measures going forward.
Aligning with a bigger vision to transform Aotearoa New Zealand
During 2019 and 2020, leadership bodies from the finance, primary and conservation sectors, as well as central and local government and Māori tourism have set the future visions for their respective areas. Their visions resonate with the new visitor economy vision presented here. When considered collectively in the context of the Government's Wellbeing Agenda, these provide a strong mandate to make the bold changes recommended by the Taskforce.