Seizing the opportunity
On this page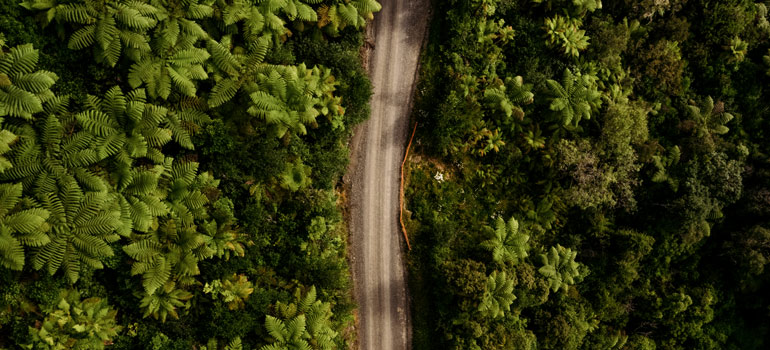 Me mātua whakahou tonu, me pakari anō te ōhanga manuhiri o āpōpō atu. Me whakarato he painga whānui ki ngā āhuatanga oranga* e whā katoa: oranga tangata, tuakiri, taiao, me te ōhanga. Ko te tino tikanga o tēnei, me mātua whai ngā wheako o te ao tāpoi o Aotearoa New Zealand ki tua ki te:
Whai kia rangatira ake te manuhiri i te Manaakitanga pono e panoni ai te āhua o te noho
Tāpae atu ki te iho ahurei, ki te ahurea me te hauora o ngā hapori o te rohe me ō rātou wāhi
Whakarato mahi whai tikanga; me ētahi ara hou mō te hunga o te ahumahi e tipu ai, e rea ai
Noho rangatira ake i ngā uara o Te Ao Māori
Whakapiki ake i te hauora o ā tātou pūnaha hauropi māori
Whai kia mauroa te taha ahumoni me te tautokohia o te whakahounga tonuhia o ngā mahi.
Kia noho tonu ki te iho o te ōhanga manuhiri ki tua te oranga o ngā hapori. Koia hoki ka whakakanohi i tō tātou ahurea me ō tātou uara, ka tautokona e te Kāwanatanga, ka whakaorangia mai e te hinonga whai hua e whakaatu ana i te kawenga taumata tiketike. Ka noho tonu ā tātou mahuhiri ki te iho tonu o te wheako ki Aotearoa New Zealand, ahakoa tae mai i te taone pātata, i tērā taha o te ao rānei – he manuhiri i te taenga mai ki ō tātou hapori, he whanaunga i te wehenga atu. I tēnei ao o āpōpō atu, ka rangatira ake ā tātou manuhiri i tā rātou i wheako ai; heoi, ka hoki mai anō he uara i a rātou ki Aotearoa New Zealand me ō tātou hapori. Koia nei te āhua o te ōhanga manuhiri hauora e ngākau whakahī ai tātou ki te whakarere iho ki te hunga ka whai mai i a tātou.
*Tirohia te Wahanga 7, Te Papamuri Mahi me te Whakatata.
---
The future visitor economy must be regenerative and resilient. It needs to deliver net benefits across all four wellbeings*: social, cultural, environmental and economic. In real terms, this means that future tourism experiences in Aotearoa New Zealand must:
Enrich visitors in ways that show genuine care and enable life-changing experiences
Contribute to the unique essence, culture and health of local communities and their places
Provide meaningful work, and opportunities for those working in the industry to develop and grow
Be enriched by the values of Te Ao Māori
Improve the health of our natural ecosystems
Generate durable financial returns and support further regenerative development.
Our future visitor economy will have the wellbeing of communities at its heart. It will be representative of our culture and values, supported by government and brought to life by profitable enterprise that shows a high level of responsibility. Our visitors will remain at the core of the Aotearoa New Zealand experience, whether they have travelled from the neighbouring town or halfway around the world – arriving into our communities as visitors and leaving as whānau. In this future, our visitors will be enriched through their experience, yet they will also contribute value back to Aotearoa New Zealand and to our communities. This is the picture of a healthy visitor economy that we can be proud to leave to those who come after us.