Enabling better work through innovation and technology
On this page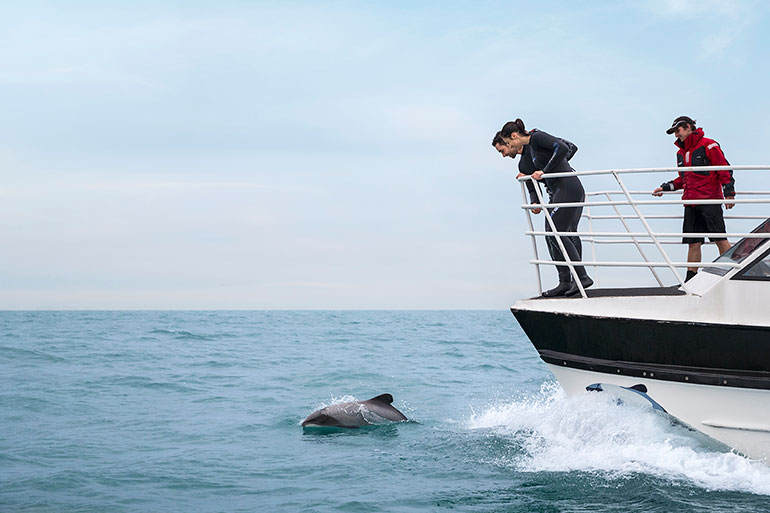 Summary
It is important the tourism industry innovates and adopts technology to increase its competitiveness and future-proof itself. There are opportunities to improve worker experience, prepare people who work in the industry for the future of work, lift labour productivity, and increase the attraction of working in the tourism industry. All of these enhance the consumer experience.ment.
Creating a future where... Businesses develop or make better use of emerging technologies to become less labour intensive, leading to higher productivity and more rewarding work for those in the industry.
Why
We have heard that the tourism industry sometimes struggles to innovate and adopt technology. This is often due to a lack of understanding of the underlying technology, trends, and potential uses, and a lack of capability or capital to implement and scale solutions.
This is in part a product of the large proportion of small and medium enterprises in the industry who are unlikely to have the capability or resources (e.g. 87% of tourism businesses had under 20 employees in March 2020 [1]). Larger firms in the industry are relatively small compared to global counterparts. Collaboration will be key to overcoming these scale-related hurdles. Innovation and adoption of technology can lead to productivity gains.
What
Innovation and technology are an enabler to Better Work. Tourism is fundamentally about human interaction that is often highly valued by consumers. Efforts to innovate and deploy technology need to complement these interactions rather than replace them. There are a range of opportunities that innovation and technology adoption can enable, including:
Increasing labour productivity – by allowing employees to focus on what they are good at, and automating other tasks, it is possible to increase the output of each worker.
Preparing people who work in the industry for the future of work through future-focused educational opportunities, including preparing them for jobs that will have a larger technology component.
Improving worker experience and the attractiveness of working in an innovation and technologically competent industry.
Stronger collaboration between the tourism industry and the technology industry will enable this change. Examples of actions that could be done within a 'Better Work' focus include:
A mentorship programme or network – those in the technology industry and tourism industry could sign up and be matched appropriately.
A single or recurring trade promotion event – an expo where technology firms could showcase their offerings and how they could add value in a tourism context.
Supporting the development of virtual reality products for some of Aotearoa New Zealand's iconic tourist attractions.
Showcasing best practice case studies to highlight and celebrate tourism firms which are already effectively implementing emerging technologies.
Providing incubator/accelerator services for innovative tourism start-ups.
Ensuring tourism upskills and trains people who work in the industry to meet future innovation and technology skill needs and attracts new people and skills to the industry (links to the Fit for purpose education and training, and Embracing the peaks and troughs of tourism demand Tirohanga Hou).
Leveraging existing initiatives, such as the Innovation Programme for Tourism Recovery.
Tell us what you think
Do you think this Tirohanga Hou will lead to better work outcomes in tourism? Why?
How can we improve this Tirohanga Hou