Te Pae Hākari
Living out their kaupapa of 'creating opportunities for others', Te Pae Hākari is committed to developing the individuals in their workforce.
On this page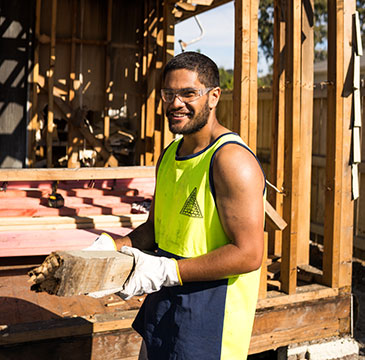 This new Tairāwhiti-based construction company has been operating for one year and is already experiencing success. They attribute much of their success to date to valuing their staff and adapting to new workforce demands.
Te Pae Hākari has taken a non-traditional approach to growing their five apprentices. For these apprentices progress is quickly accelerated through hands-on experience across a diverse range of jobs as early as possible. Complementing this is strong pastoral support through individualised kaupapa based personal development plans. These plans include goals such as homeownership and taking on upskilling opportunities. Personal and professional development is greatly valued within Te Pae Hākari, because they believe a stronger workforce equals a stronger business.
Looking towards the future, Te Pae Hākari are working with kura Māori in Tairāwhiti to establish a new, more accessible pathway into the building sector for rangatahi. In the face of existing workforce pressures for the industry, they see immense value in enabling Māori and Pasifika to train to become the region's future builders, architects, planners, surveyors and engineers. This links back to their kaupapa of creating opportunities for others, as this creates prosperity for not only their own business, but for the wider community.