How are we going to achieve it?
A multi-disciplinary team is using human-centred design techniques.
On this page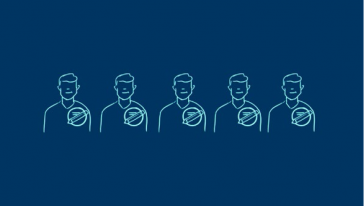 The Better Rules approach involves working in a multi-disciplinary team using human-centred design techniques. Bringing together all of the people invested in developing and implementing a regulatory system – the policy analysts, the lawyers, the legislative drafters, the service designers, the software engineers, end users and more…
Together, they design the overall regulatory system to ensure it focuses on the needs of the end users of that system.
Meeting those needs is the central focus of the design approach – the whole regulatory system is taken into consideration before any legislation is written.
Loomio discussion forum
In September 2018, the Better for Business (B4B) team within the Ministry of Business, Innovation and Employment (MBIE) facilitated a digital forum discussion on the "Better Rules, Better Outcomes" methodology and its applications. Also referred to as "legislation as code" or "Rules as Code".
The forum brought together a community of government officials, academics and business professionals who shared their opinions, ideas and supplementary resources. MBIE recognises the value of preserving these discussions in an archived format for other interested parties.
The forum has now closed, but you can find the discussion threads in the document below.
This document presents themed discussion threads from the digital forum. The views, ideas and opinions expressed as part of the open discussion are not necessarily the views of MBIE.
For reasons of privacy, MBIE has removed the names of contributors as well as any supplementary resources to ensure impartiality toward business entities or individual interests.
MBIE does not hold the copyright to any of the concepts put forward and has taken every measure to remove supplementary links and pages, where contextual information may indicate a preference or anti-competitive practices.
Next steps
We'll work with agencies to develop case studies to make sure that our approach is fit for purpose. They will give us a good understanding of what works and what doesn't so that we can adjust the concept if needed.
If you're interested to be a part of this, please feel free to contact the team Betterrules@mbie.govt.nz.
Last updated: 08 September 2020