MBIE snapshot infographic
On this page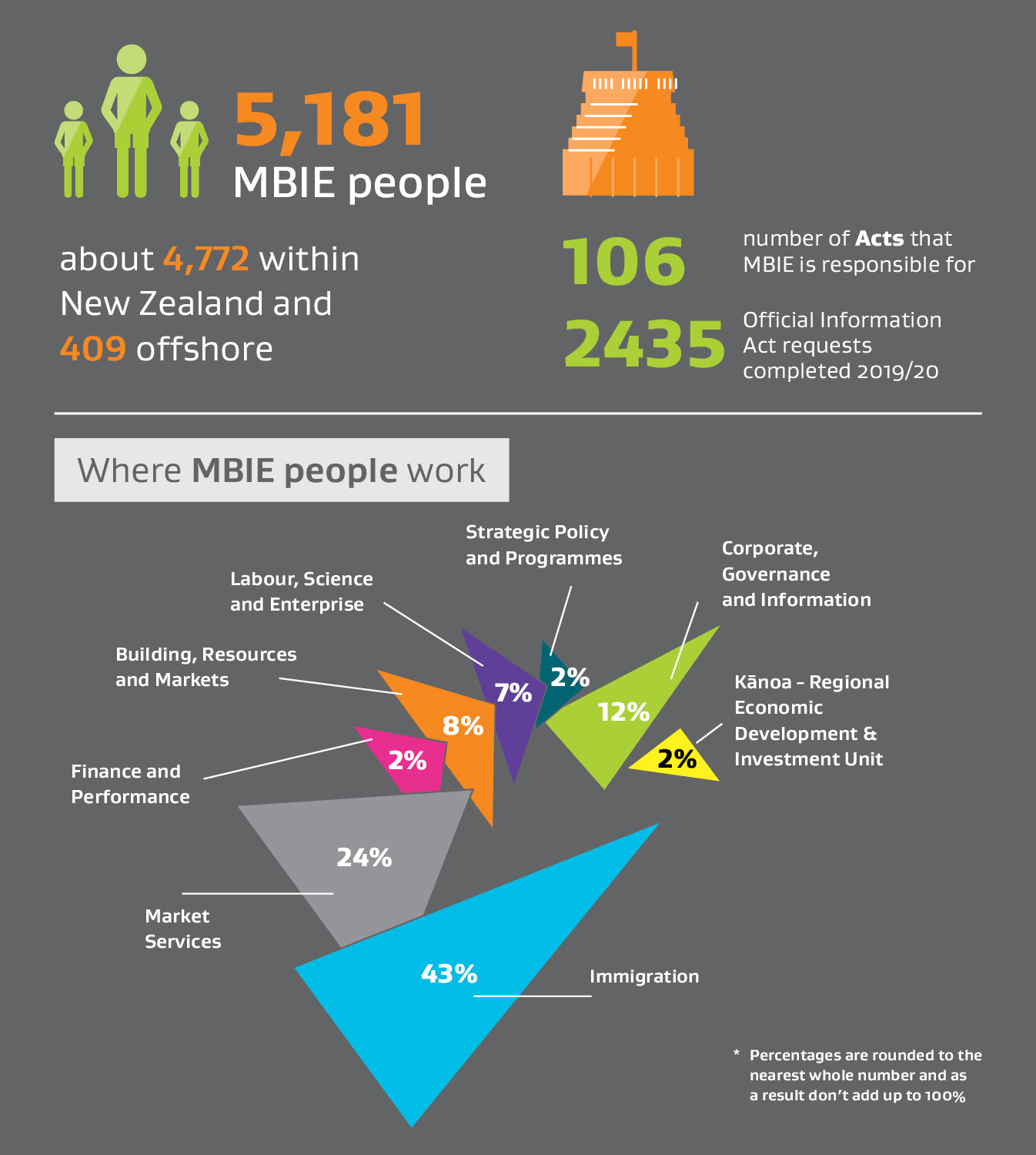 Text description of the image
A snapshot infographic of MBIE as at 30 June 2020.
5181 MBIE people. About 4722 within New Zealand and 409 offshore.
Where MBIE people work.
Immigration 43%
Market Services 24%
Finance and Performance 2%
Building, Resources and Markets 8%
Labour, Science and Enterprise 7%
Strategic Policy and Programmes 2%
Corporate Governance and Information 12%
Provincial Development Unit 1%
* Percentages are rounded to the nearest whole number and as a result don't add up to 100%
106 Acts that MBIE is responsible for.
2435 Official Information Act requests completed 2019/20
Last updated: 21 December 2020